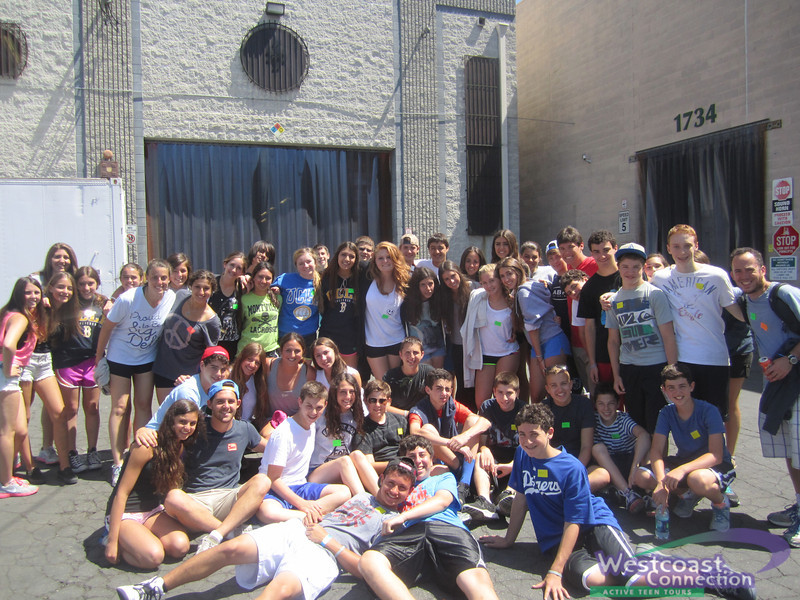 Dear family and friends of Californian Extravaganza,
We have lots of stories to share with you from Los Angeles and San Diego! Universal Studios was a blast, we began with a group tram ride that provided the inside scoop on the production of some our favorite movies and TV shows. Taylor, Jamie, Anna and Kyle loved the Mummy ride and their picture on the ride truly showed their enthusiasm. Jacob S, Griffin, Seth, Jon, LoCaligan, Ben G got matching tanks at City Walk after eating dinner at the Hard Rock Café. Several of the trip members including Ali, Annabelle, Taylor, and Anna saw Noah Cyrus, Miley Cyrus's sister and got to take pictures with her! Love the celebrity sightings! The trip members enjoyed a surprise Nick Cannon Concert while walking around City Walk.
Venice beach was a great spot to visit, especially for eating delicious fried Oreos while looking out at the Pacific. The trip members loved walking around muscle beach and showing off their "guns." Ollie, Benji, Spencer and Jake loved Rodeo Drive, feeling just like movie stars. The night ended with a TON of laughter at the Improv, one of LA's best comedy clubs. Colby and Justin said they couldn't stop laughing. Bravo to our very own Jordan B, Ben G, and Hanna for going up on stage. They literally had us rolling on the floor laughing.  Disneyland was another trip favorite. Meghan had a great time on the "Pirates of the Caribbean" ride and said it was the coolest ride she had ever experienced!  Bailey loved walking around in her Minnie Mouse ears and feeling apart of the magic. The group sat together for the fireworks, which Clara appreciated because of the wonderful Disney background music.
Eric and Colby had an incredible experience at the Museum of Tolerance, which was eye opening for a lot of the trip members. Overall, Los Angeles was incredible, but we couldn't leave without giving back to the community first. The food bank was a great opportunity for the trip members to get involved in community service. Many of the trip members, including Abe and Ryan B, did a great job sorting through bread that would be donated to needy people in the greater Los Angeles area.  Oliver and Spencer were a huge help with the heavy lifting. In total, the group sorted and prepared 6,000 lbs of bread for the food bank! Shout-out to Eric, Seth, Cory, Ryan Bi, Judy, Val, Colby, Benji, Zach, Jamie, and Sophie for creating one of the most productive assembly lines the food bank has ever seen! We are so proud of everyone's hard work, great effort!  Other highlights included Hollywood's walk of fame where Sam K got a picture of a famous star with a very similar name, and dodge ball trampolining where Abe was a dodgeball superstar.
San Diego got off to a great start with surfing; Anna, Judy, and Nikki S were all stars and looked like pros on their surf boards. We are so proud of all of our trip members who stood up on a surf board for the first time including: Ben G, Jordan B, Benji, and Julia. Good job guys! Spencer, Jon, Danielle, and Jake did a great job in laser tag, it got very competitive between the red, blue, and yellow teams. Honorable mention to Shawn, who won first place in his laser tag group both times, you rock! Congrats to the blue team for pulling out two wins in a row. While we had free time in Sea Port Village, Ben G, Justin, Ryan Bo, and Jacob went with a staff member to the outside of the Comicon convention where they took pictures at Land Con with different superhero memorabilia. Of course, the San Diego Zoo was a hit among the trip members. Ami loved seeing the pandas and took some great pictures and videos that she shared with some of the trip members. Los Angeles and San Diego flew by and now we're off to Vegas baby!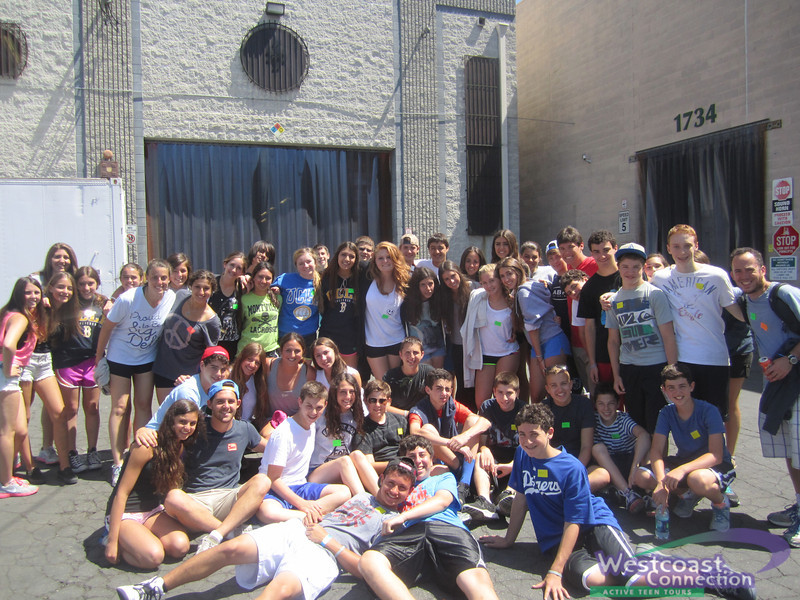 Until next time…..
The Extravaganza Staff Team