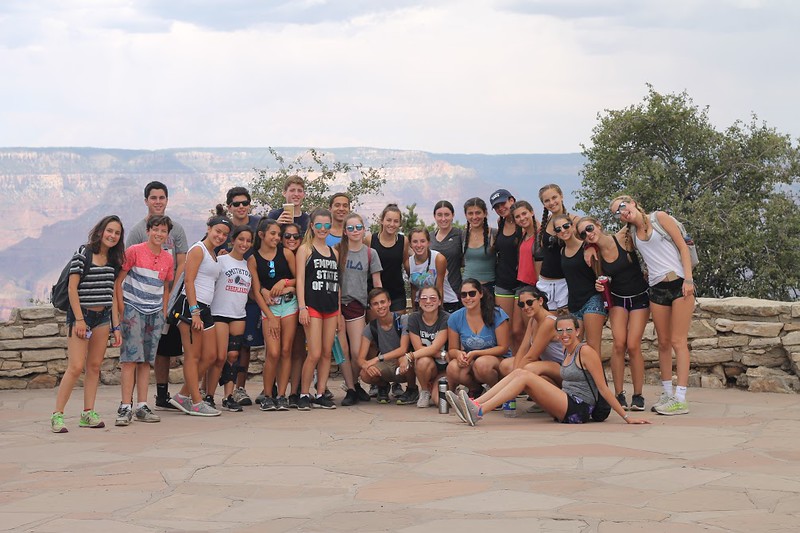 By now your intrepid travelers have returned home after saying their farewells to California & the Canyons.  The people we met in San Francisco have grown so much in such a little time, becoming more independent, more experienced, and more self-confident.
Our time in Sedona and Scottsdale was all too brief, as the end of the trip seemed to come closer by leaps and bounds every time someone took a moment to look at the time.  The Pink Jeep Tours through the beautiful red rocks of Sedona was the favorite of many, with scenic views, excellent photo opportunities, and fantastic thrills as the guides took us four-wheeling in the iconic Pink Jeeps.
We departed Sedona for our final hotel in Scottsdale, where we spent our time having fun at Dave and Buster's, hanging by the pool side and enjoying each other's company while reflecting on all the beautiful memories we have made together.  We ended our trip much like we started it by celebrating our second birthday on trip during our farewell banquet; our bus driver Ted turned 40 with many thanks and well wishes coming from everyone on the trip.
Farewells are always bittersweet; the emotional goodbyes show us just how close we have all come to one another in our time together.  But for every tear shed saying goodbye there were a dozen smiles, and uncountable laughs, and we are all the richer for each other's friendship.  The trip leaders of California & the Canyons want to say thank you to each and every one of our trip members for being the unique and amazing individuals you are.  We would also like to thank your parents and families for allowing us to have the pleasure of your company this summer.  It truly has been the summer of a lifetime for all of us.
The Westcoast Blogger
Interested in learning more about travel tours of California & the Canyons with Westcoast Connection? Discover our 21-day teen tour. It will be the travel experience of a lifetime!