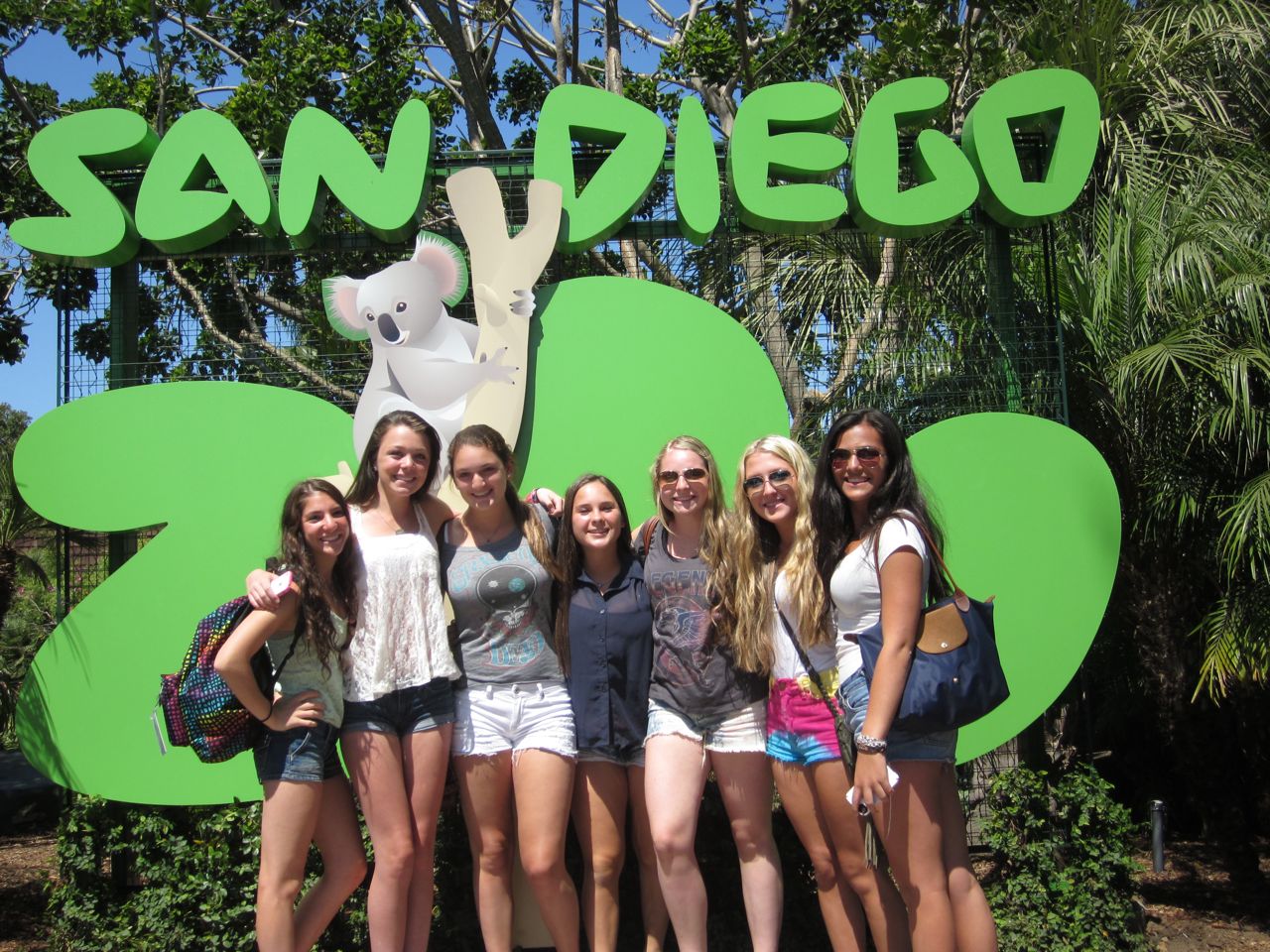 Ultimate California checks in.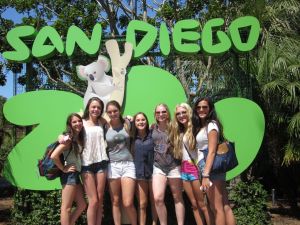 Hi again!
Considering California is famous for its sunshine and beautiful beaches, none of the trip members were disappointed by our day at the beach in San Diego . . . especially because we all got to surf! Trent, David, Maria Luna, Celine, and Sophie A were some of the many that took the plunge and dared the waves. They looked great out there, and everyone came back smiling and boasting about how awesome the experience was. Next up was the San Diego Zoo.  Cara was especially excited to see the pandas, and the kids frequently passed by the meeting spot to let us know what the best animals were. Katie, Jillian, Jamie, and Sophie D really enjoyed finding cute corners near the animals to take pictures in! A delicious dinner at Friday's closed out the evening, and next thing we knew we were on our way to the Monte Carlo in Las Vegas. Josh S and Josh W spent the evening with their friends at the spectacular Stratosphere, where they had the chance to ride on the coasters on top of the hotel like The Big Shot! The dramatic views from the top of the Stratosphere and the inexhaustible nightlife in Vegas made for a perfect evening for our group.
Our fun in Vegas was like the indefatigable city itself. Nothing ever seemed to slow down there, and none of us wanted to either as we saw a beautiful fountain show outside the Bellagio, were dazzled by the beautiful Italian-esque architecture in the forum shops, and ate a great city-inspired dinner at the New York, New York hotel. Vegas really was a whirl of things to do and interesting people. The next stop on our list was Utah, a stark contrast to the hustle and bustle of Vegas. Beautiful red rocks adorned our new landscape as we passed through the famous Zion National Park, which reminded many of us of the natural beauty in other places we'd visited like Wyoming and Colorado. If the kids thought our activities would slow down because we were nearing the end of the trip, they were in for a surprise with the announcement of our end of trip competitions! Our trip members were divided into four teams, with some of the team captains being Julia A, Zach, Sammy, and Adam. Their first challenge was an Iron Chef, dessert edition, contest. Each team had to chose five offered ingredients and create a spectacular dessert for the trip leaders. The winner ended up being the Purple Team! The leaders had no idea mashed up Oreos, Junior Mints, and other odd ingredients could taste so good and look good at the same time!
Until next time . . .
The Westcoast Blogger