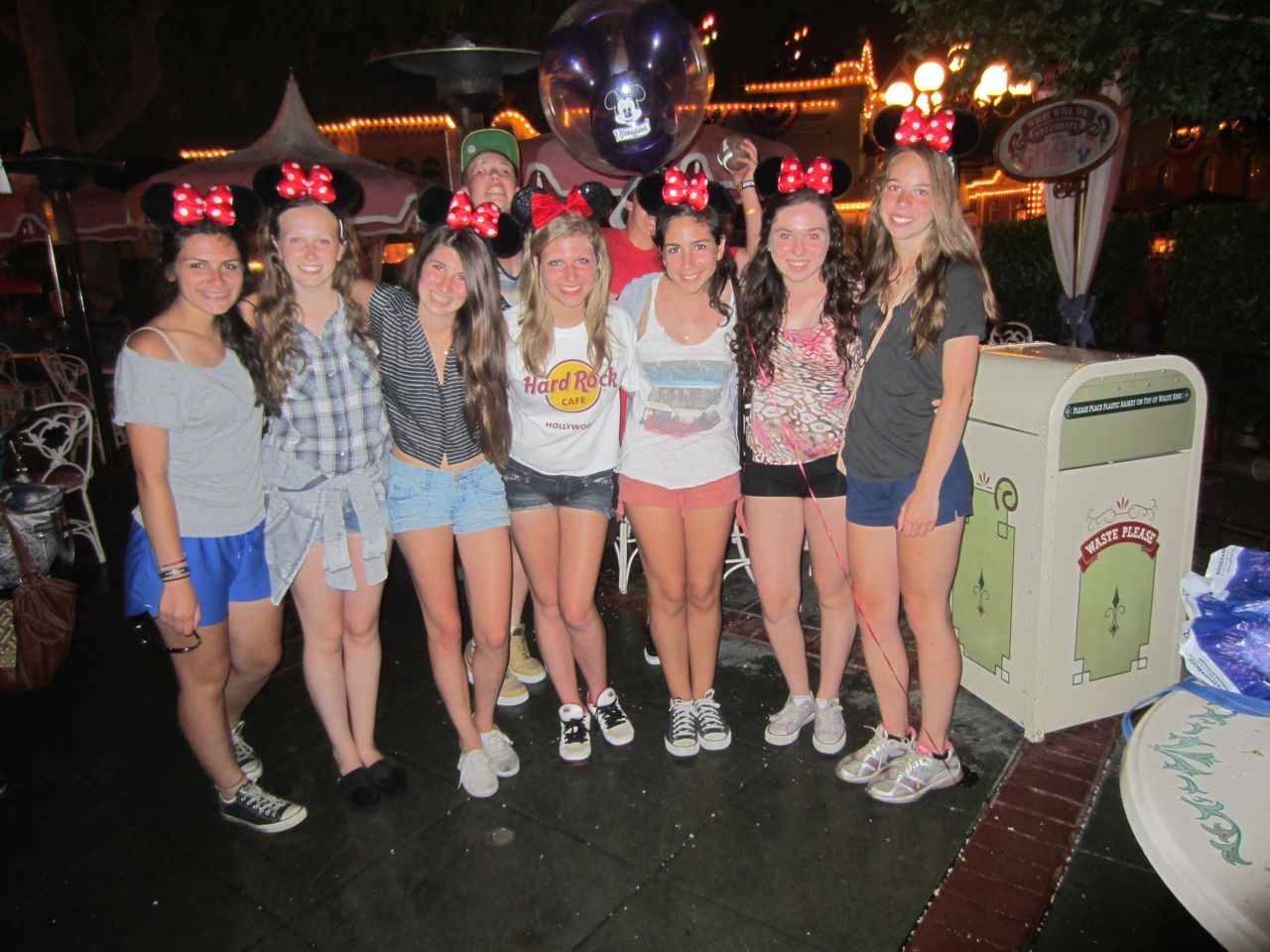 The Californian Extravaganza checks in from Los Angeles and San Diego
Day 16
Today we painted the town (city) red and saw a whole lot of Los Angeles. The morning began at the Museum of Tolerance and a speech that taught us the importance of acceptance and understanding. Jon asked a lot of great questions to the speaker and we were all really moved by the speaker's story of growing up surrounded by people who didn't accept him and how he grew into a world of tolerance. The tour around the museum was also really interesting and interactive; Rachel, Sam K., and Morgan were captured by the different exhibits.
For lunch we headed to the Venice Beach boardwalk where we all took in the interesting and funky culture. Cayla and Ariana tried out the famously delicious pizza and Matt A., Blake, and Alex tested out churros and fried Oreos from Big Daddy's where you can get almost anything fried!! It wasn't long before we found ourselves roaming Rodeo Drive. Izzy, Sydney, and Olivia also enjoyed seeing the famous street, recognizing different scenes from various movies and TV shows and checking out some of the stores. Next up was the Improv Comedy Club and we were all ready for a good laugh. The performers were hilarious and we even had a surprise appearance from Steve Glickman of Nickelodeon's Big Time Rush who teased and joked until we all cried with laughter. Madi, Eli, and Eddie laughed and laughed as the comedians teased trip leader Josh and told us funny stories about them as kids. The night wouldn't have been then same without another surprise treat from trip director Shelby who took us to her favorite ice cream sandwich shop: Diddy Riese. Jessica discovered a killer combo of cookies and ice cream while Dani opted for chocolate chip cookies with mint ice cream sandwiched in between.
Day 17
UCLA facilities was the first stop of the day today. Hannah and Alyssa took full advantage of the treadmills and ellipticals as trip leaders Marc and Josh led a few games of basketball with Alec, Corey, Zach H., and Luke. At Hollywood & Highland, Zach K., Gail, Sarah, and Cole took some shots of the famous Hollywood sign in the distance, Jesse D., Jason and Bobby enjoyed the live music of a local radio show contest, and Mike, PJ, and Sam M., scouted out some of the local shops and street vendors. Then we were off to San Diego!
Day 18
Surfs up dude!! Today was sun and FUN at San Elijo State Beach. We arrived at the Surf School bright and early for surf lessons. In the first group Leah and Liv took control of the waves and got up on their boards in just a few tries. Ryan A. was so good– he was even able to get up on his own board without the help of the instructors. For the afternoon groups, trip director Shelby and Cutler managed to stay standing and rode the waves to shore right next to each other! Max R. and Kyle enjoyed relaxing by the beach, Sam L. took advantage of the surf school's basketball net, Jamie spent some time lounging in their hammocks, and Zach S. practiced his surf skills even while on land on the Indo boards. Jake and Ryan J. had some great surfer style in their surfer tanks and tees. As we ate our fish tacos, burgers, and quesadillas, we reflected on the awesome day at the beach and how much fun it was to see so many trip members surfing the waves with ease.
Day 19 – HAPPY BIRTHDAY EDDIE!!!
The San Diego Zoo has over 4,000 different kinds of animals and we wanted to see them for ourselves so our first stop today was on the zoo tour bus. We saw zebras, monkeys, elephants and more. After the tour, Ava, Sabrina and Sami made their way to the famous pandas. Following lunch the whole crew set off for one more round of laundry. That night at laser tag, Andrew, Jordan, and Jesse L., ducked, hid, and attacked inside the arena. Tomorrow morning we're off to Viva Las Vegas as we head into our final week together!
The Westcoast Blogger