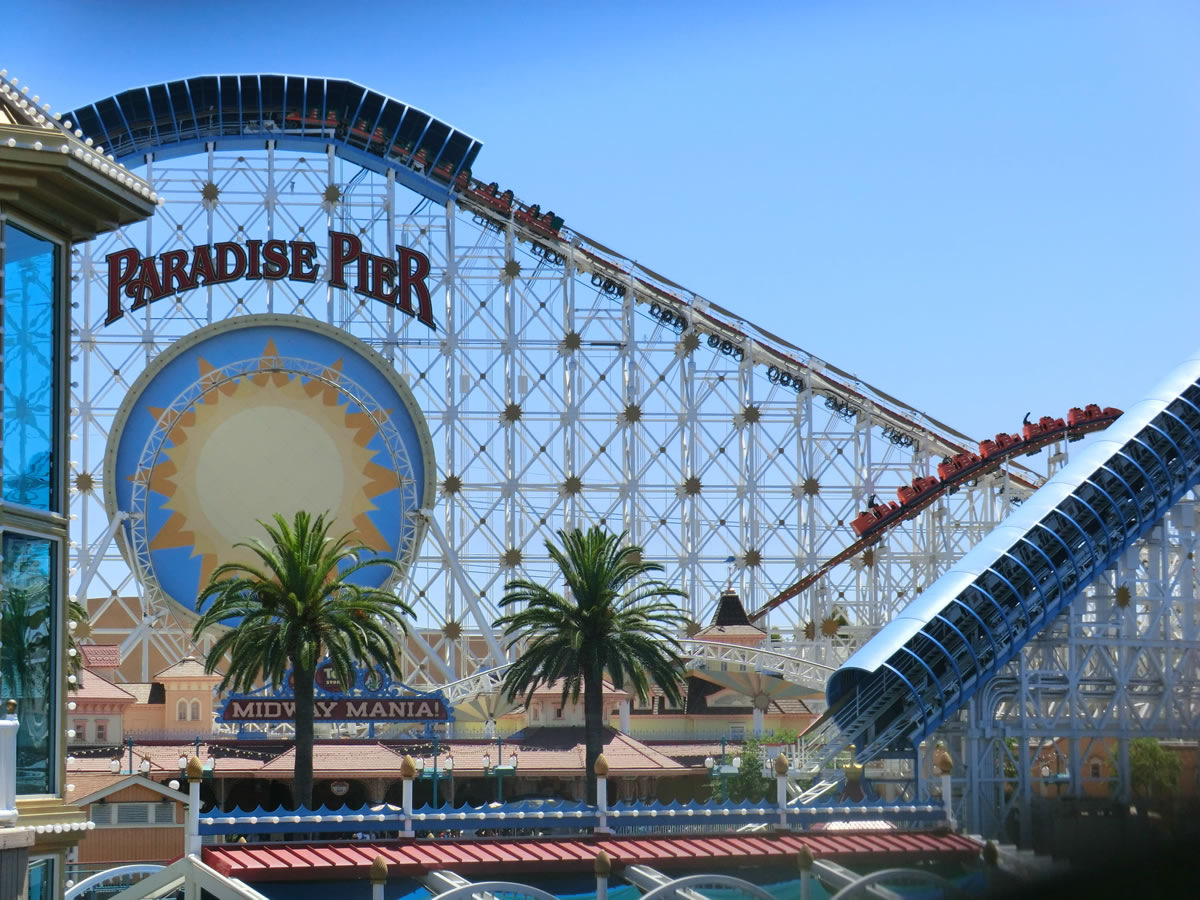 COWABUNGA Dudes and Dudettes!
Uhh…we mean, hi friends and family of U.S. Explorer!
Clearly we are in a California state of mind – we have been having a rad time and want to tell you all about it!
As soon as we got to Cali, we couldn't wait to put our toes in the sand and feel the cool Pacific on our skin, so we headed straight for Moonlight Beach!  The big kahunas of the Eli Howard surf school gave us a lesson, tips, and helped us out in the water.  But we were no squids – we caught on quick and were riding bodacious waves before we knew it!  Mathias looked like a semi-pro and Austin stood up and rode a hella wave on his first run.  Ben was reluctant to surf, but saw all his friends doing it and pushed himself.  He had a great time and conquered the waves!  Griffen and Alex took their time acclimating themselves to the groove, but once they got the hang of it, nothing could stop them!  Matt Br. said this day was a 9 out of 10, making it a righteous day in his eyes!  Samara, Jacob, Julia, and Justin were our resident photographers; playing paparazzi for all the surfers on trip 19!  During our beach break, some of us soaked up the sun.  And though many appreciate a long walk on the beach, Ian and Matt Be. opted for a nice run tide-side.
After our bodacious beach day, the fun continued at laser tag!  We dressed in dark colors and made teams – complete with laser packs, ray guns, and code names.  We were on a mission to capture the other teams' home base!  Jacob had a plan right away and Sam was focused on shooting as many people as she could.  Mathias was quick and sneaky, and Jesse hid in corners and shot through peep holes to earn points.  Ultimately, the blue team won, with the red team trailing close behind.  Matt Br. was the overall high scorer and we tried to take pointers from him for game two!  The game masters were extremely impressed with our skills and enthusiasm – everyone had a stellar time!
The next morning our adventurous spirits took us to the wild side – the San Diego Zoo!  We ran into the American Voyageur and Nadav, David, Ryan, Jenna, Erika, and Jen got to see some of their friends from home.  We experienced this massive habitat with excitement and saw exotic animals from all over the world.  In a matter of hours we traveled to Asia, Africa, South America, the Amazon, and more!  We took a safari bus tour and then visited each exhibit.  Some of the most popular were the elephants, pandas, giraffes, and monkeys.  The animals were not shy to be themselves and we got quite the show from a gorilla who had a little too much to eat!
Our morning at the zoo made us want to get a little wild and crazy at the Sky High trampoline park.  We bounced around and took a page from Vince Vaughn and Ben Stiller's book by organizing a huge game of dodgeball!  Our referees modeled that of the movie, and though our game was intense and exhausting, it was fun and safe at the same time.  We all left the trampoline court out of breath from jumping and laughing.
Our desire for big screen fame led us to the city of dreams next – Los Angeles!  We arrived wide eyed and bushy-tailed; cameras in tow, hoping to see a celebrity.  Sam was hoping she'd run into Katy Perry who was in town for the premier of Smurfs 2.  And we did see celebrities, lots of them! We got to rub elbows with some of the most well known people in the business, even if they were only made of wax.  Then we took a stroll along the walk of fame and wondered how soon it would be 'til our names were engraved on a star and cemented into history for all to admire.
With those hopes in our heads, we spent the next day trying to make it big while titillating our adventure bones at the same time at Universal Studios.  We took a studio tour where we learned some of the secrets of Hollywood – like how to make a flash flood, blow something up, or make Jaws look real!  We also got to see some sets and drove through a live taping of CSI!  After that, we decided to take a break from our big screen pursuit and ride some of the most scintillating virtual coasters there are!  Tom, Jacob, Dan, Jared A., Jared B., and Ben paired their need for speed with their smarts by winning FastPasses to the newest attraction – Transformers – by answering a trivia question!  They were definitely treated like VIPs by being allowed to skip the line to experience the ride as many times as they wanted!  Being the great group of boys they are, they shared the wealth and allowed some of their friends to come ride with them, too!
The next day we decided fame wasn't all it was cracked up to be.  Instead, we took a trip back to our childhoods and visited the happiest place on Earth – Disneyland!  Michelle felt right at home and Samara was elated to be spending her first time at Disney with Emma and all her new friends.  Clad in our Mickey attire, we "Walt-zed" through Frontierland, Adventureland, and Tomorrowland with joy and giddiness; making sure we took in every ounce of fun.  Griffen, Reid, Reed, Matt Be., Austin, David, and others tried to get into the exclusive Club 33 located on New Orleans drive and Nicole and Jesse tried to visit Disney's original apartment above the Firehouse.  However, no one was home to answer the door at either location.  We all felt like little kids again as we experienced the magic of the Fantasmic water and light show as well as the "Magical" firework spectacular.  We were scintillated by the beautiful fireworks, set to the music of our childhoods featuring a flying Tinkerbell and Dumbo, reminding us all that we should never lose touch with our imaginations.
After that amazing day, we decided to experience one more milestone in our near future – college life!  Since we were staying in the UCLA dorms, we took a walk around campus, used the facilities, and took a trip to the bookstore!  Some of us were amazed at the selection and organization of books, while most wanted souvenirs with the UCLA logo – so don't worry everyone, we're not quite ready for college, yet!
Next we took a trip to the LA Food Bank.  Here we banned together as a group to help pack bags of food for needy families.  Overall we managed to package nearly 500 bags in two hours – an impressive feat that would help feed just as many families.  This mission helped us realize how lucky and appreciative we are of everything we do have. We made it fun by singing while we worked and making a competition to finish as many boxes as possible.  Maxine said she enjoyed helping others that day, even if it wasn't for a very long time and Ian commented, saying he had a lot of fun!
Next we went to Venice beach – what a sight!  We walked the boardwalk and ate lunch.  Our afternoon concluded by watching a street show together.  A group of men performed stunts and incorporated a message for young people to stay away from drugs, alcohol, and violence by using their talents in positive ways.
From Venice to Beverly Hills, we took a tour of the wealthiest street in the world – Rodeo Drive!  Amazed by the number of shops set in this beautiful area of California, we walked around again, hoping to see a celebrity shopping for the latest fashions.
We finished up our busy day with lots of laughs at The Improv comedy club.  We sang with Christian, our host, and guffawed with some comedians featured on Comedy Central and Tosh.0.  Jenna, Reid, Mathias, Dan, Tom, Steve our bus driver, and Jared A. were all a part of the show.  And Noah proved he should've been up there himself, rendering a comedian speechless with the witty comeback he gave to a question he was asked!
The next day we went to the famous Farmer's Market where big wigs tend to do business lunches as it is located right next to CBS studios.  We enjoyed the fresh food stands for lunch.  And finally, Griffen, Austin, Reid, Reed, and Matt Be. succeeded in our trip goal of becoming celebrities!  They were apart of a taping at Umami Burger for the national television show CBS in the Morning, which airs from 7am-9am.  Their debut can be seen in that timeslot sometime in the next week.  Don't worry moms and dads, agents will be contacting you soon and picture autographs are available for immediate purchase!
Our next stop in LA was to be Museum of Tolerance.  We took a guided tour and got to experience and learn about all different types of intolerance and hate crimes.  We spoke about how important it was to acknowledge these injustices and brainstormed ways to prevent history from repeating itself.  The general consensus of our group was that of appreciation of their fellow man and a true understanding of the human race as one entity that needs to work together and care for one another.
We ended our night at the Third Street Promenade where we ALL rode the Ferris Wheel together!  Emma S., Jenna, and Reid pushed themselves and conquered their fear of heights in the car with five of their friends.  We enjoyed walking the promenade, perusing shops, and eating dinner.
Now we are on our way to Lake Tahoe!  Campfires, fun programs, and waterskiing are all in store for us and we cannot wait!  Though the end is near, we won't think about that yet and are enjoying each and every moment we have left together!
Be on the look out for pictures and our next account of adventures!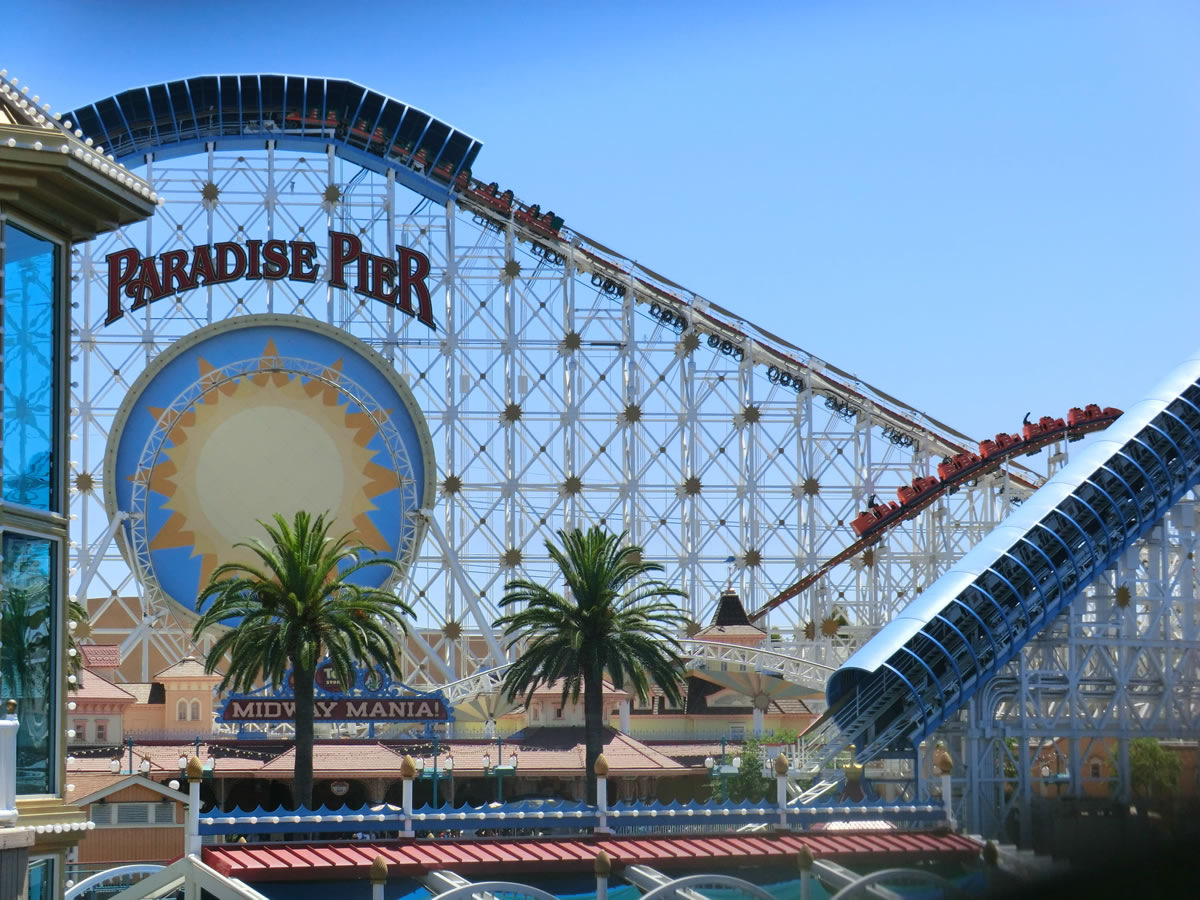 Peace, love, and happy days!
U.S. Explorer