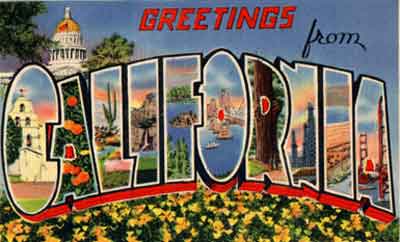 This week, I've got California on my mind. With quite a few programs heading out west in less than three months, I guess that's a good thing!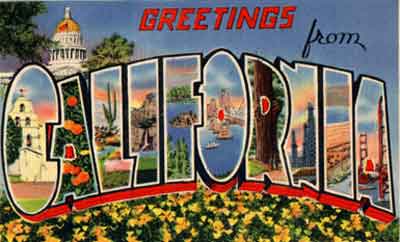 So, I searched for a list of songs about California and found this great Wikipedia article.
Some of the songs I have heard of, other's are a true mystery; however, I've listened to quite a few of them and have compiled my Top 10 list below (they are in no particular order!).
Enjoy!
The Westcoast Blogger's Favorite Songs About California
1- Hotel California by the Eagles
2- California Girls by the Beach Boys
3- Californication by the Red Hot Chilli Peppers
4- Heels Over Head by Boys Like Girls
5- Lights by Journey
6- More Bounce (in California) by Soul Kid
7- California Love by 2PAC
8- Sittin' On the Dock of the Bay by Otis Redding
9- We Built This City by Starship
10- Say Goodbye to Hollywood by Billy Joel
Want to experience California? Join us on our California Sprint, California and the Canyons, Californian Extravaganza, California Dreaming, Ultimate California, U.S. Explorer, American Voyageur, Community Service California, or Major League Madness West programs!