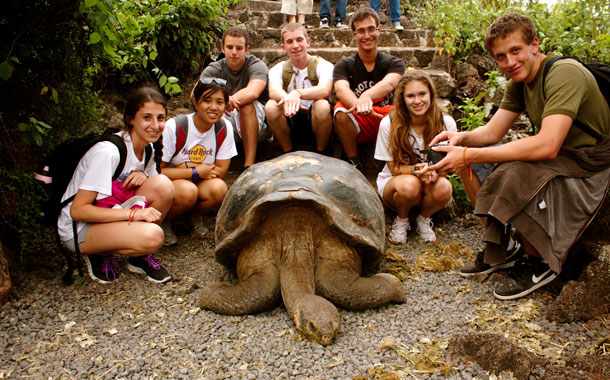 Greetings from beautiful California's UCLA Campus, where Westcoast Connection's Pre-College Enrichment program is in its fifth full day.  After some ice breaker games and a sighting of Spike Lee at LAX, the Westcoast Connection students headed to their new home for the next three weeks at the Rieber Vista student res.  Within the first couple of days, the group enjoyed a guided tour of all the resources and amenities that the UCLA campus and surrounding Westwood Village have to offer, participating in an integrative social media scavenger hunt.  A walk along the Hollywood Boulevard stars, with stops at the Chinese and Dolby theatre where the Academy Awards and Oscars are presented, and ending at the Hollywood Sign, brought day three to a close.  The selfies however, were only beginning.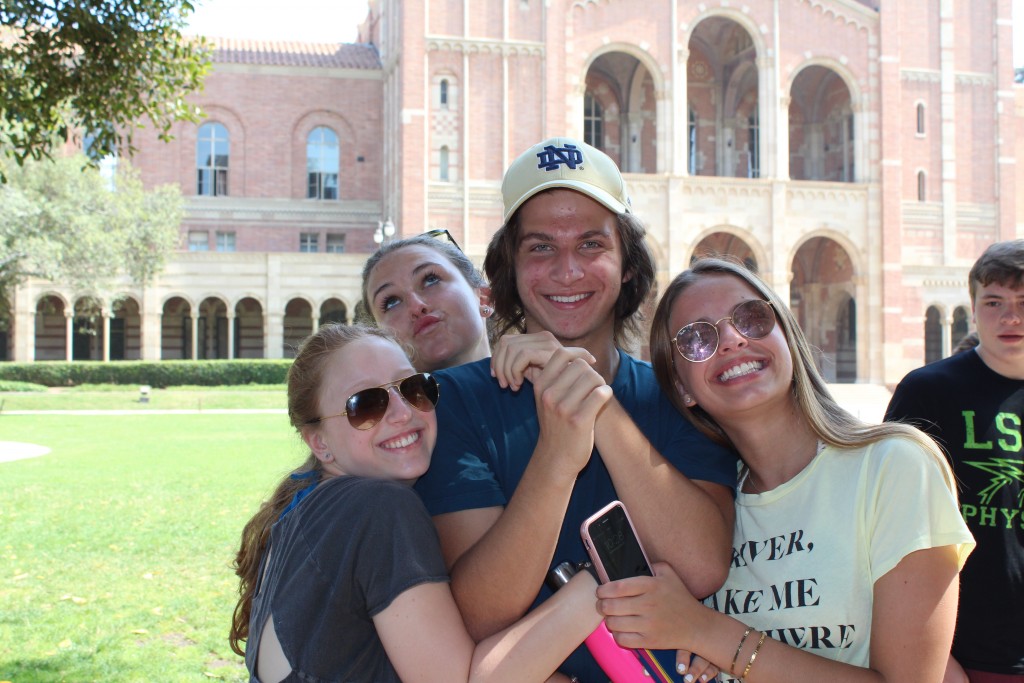 On Monday morning (day 4), the students began classes, electives and community service.  Community service with the Boys and Girls Club of America allows for the teens in our program to gain experience working with, and meaningfully programming for, at risk youth ages six to twelve.  While some of the students participate in community service as an afternoon elective, others enrolled in all-day community service.  On the first day the students got right in, running games and arts and crafts activities, with a water balloon fight taking place as the day wrapped up.  It is difficult to express in words how much fun the program has been right from the get-go.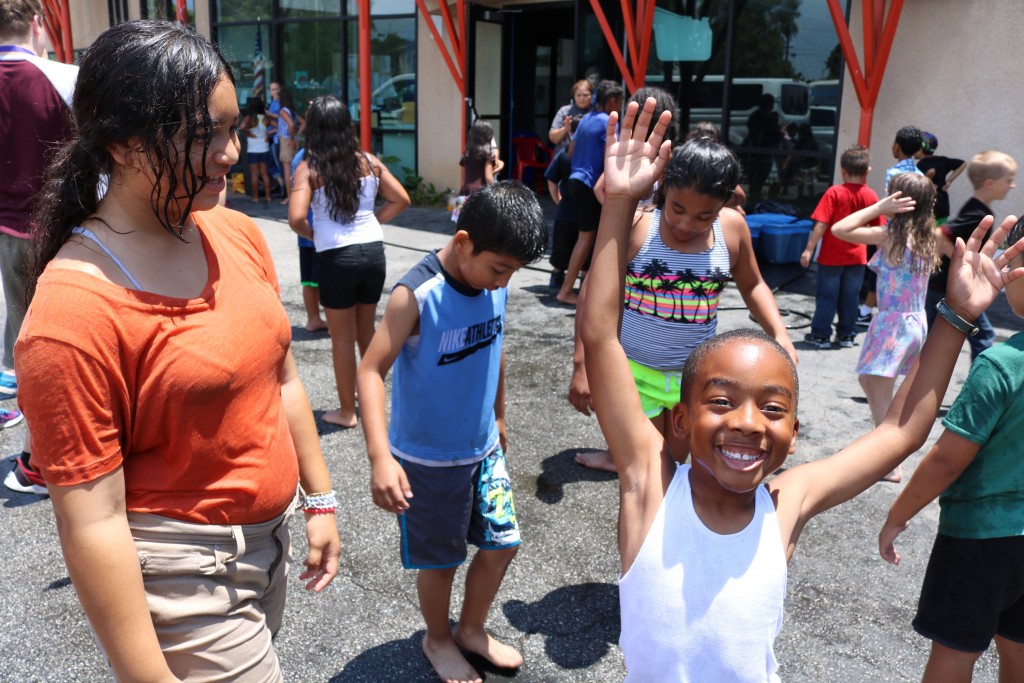 Majors and electives include psychology, entrepreneurship, photography, film making; as well as surfing and independent workout.  Beginning with the majors; the psychology students have been learning about perception, active listening and conflict resolution with various examples from day-to-day life to help drive points home and make lessons applicable and relevant.  Entrepreneurship students have been tasked with developing business plans and trying to establish value suppositions for the primary customer segments of their respective businesses.  The copyrights and patents are pending, but some businesses in the works include: toothbrushes with built in toothpaste dispensers for convenient hassle free brushing, as well as diet and workout plans that also sell nutritional products, such as portioned meals, so as to encourage repeat and consistent business.  In photography, the students are learning about the fundamentals and ethics of street photography, looking at portfolios of f-stop and shutter speed techniques.  In film making, students gain both theoretical and hands on knowledge about screen writing, cinematography and directing.  The students have been tasked with compiling short stories, and conflicts that provide a foundation for the subject matter of their prospective films, which will begin production next week. Tomorrow they will visit Universal Studios to tour the facilities.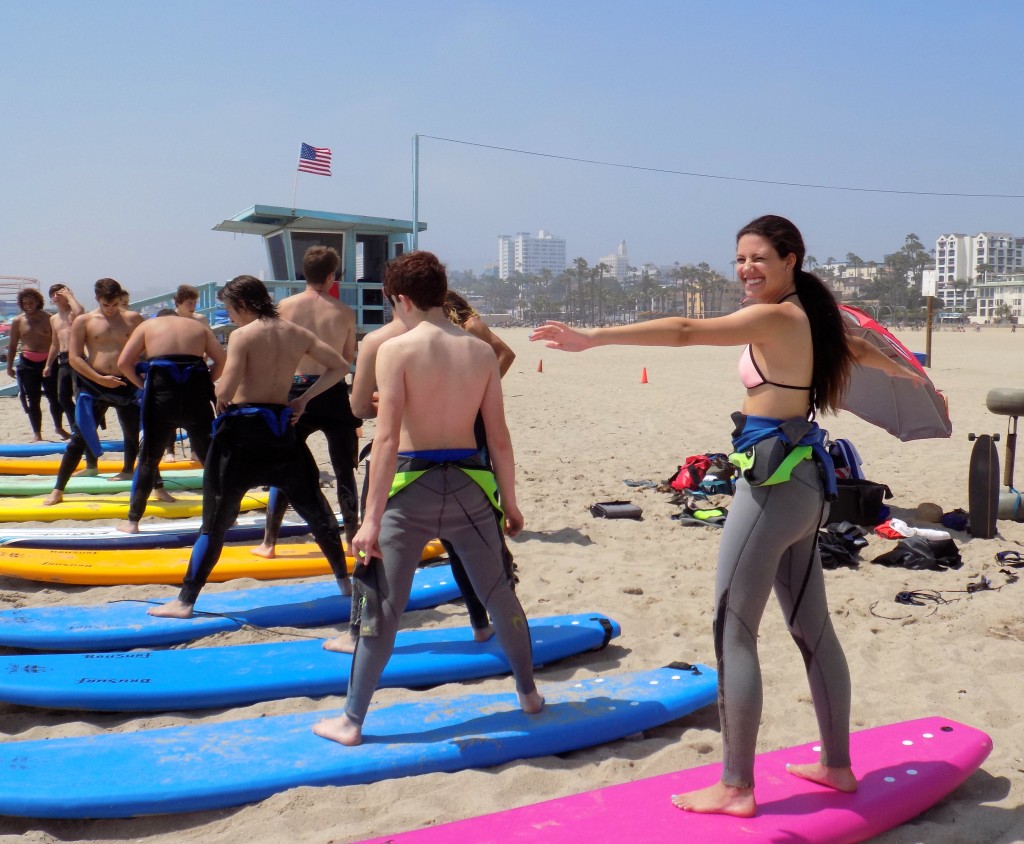 The surfing elective has students travelling to Santa Monica beach in the afternoon for lessons with Gary and David, two veteran instructors.  The Golden State has been living up to its name, with sunny, blue sky conditions and manageable waves on most days.  Everybody taking this elective has succeeded in getting up on a surfboard.  A commendable feat in such early goings to say the least.  The independent workout students have been doing daily crossfit routines with Vic, our resident phys-ed teacher and program leader, who reports impressive progress.  The students have the privilege of utilizing state of the art recreational and fitness facilities in the John Wooden Center. Today was Noah's birthday, for which he woke to a huge colorful birthday card, and celebrated with an intense ab workout at B-Fit with staff and friends.
With the weekend just around the corner, attractions like Universal Studios hold the potential for more memorable experiences, and of course more selfie opportunities.  Keep checking in for newly uploaded pictures and you will be hearing more about our progress with classes, community service and of course our upcoming visits to Universal and Disney.  Hopefully we will even see a few stars along the way if we are lucky!
The Westcoast Blogger
Are you ready for TOEFL? Do you want to learn and have fun at the same time? Study English and prepare yourself for the exam with our 21-day or 28-day UCLA Pre College Summer Program in California.