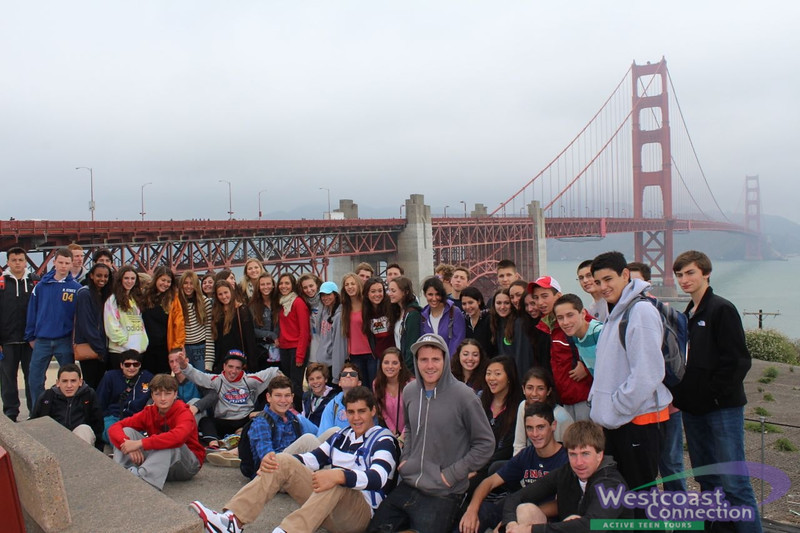 Hello parents, family and friends!
We had a blast in Lake Tahoe! On our way to the campsite we stopped to go white water rafting. It was Brad's first time and he loved it. Alex joined a group of girls and was their very own personal guide. Ann-Katherin and Ally were expert paddlers, and Jordan had a great time jumping in at a calm point and bringing Sam and Hannah down along with her! On the bus ride Adrian and Scott showed off their music skills and won name that tune. Once we got to the campsite, Mimi impressed the group with her ability to pitch the tent quickly, and Maksym showed off his muscles while helping the other groups build their tents.
When the group arrived at the beach, Aryn and Alyssa were quick to start up a volleyball game. Jared held the team with his awesome volleyball skills, and Ethan W was MVP, winning the final point for his team. Amanda l, Sydnie, Madison and Carlie relaxed on the sand, while Sarah t and Lucy enjoyed wake boarding. Jake said that the view while wake boarding was incredible, and Graham, Justin and Hunter managed to stay on the tube during their exhilarating rides. Ryan S water skiied for the first time and impressed us by managing to stand up right away. After the beach, the grouped headed for a cruise around Lake Tahoe. Emma and Ethan M found it very relaxing after the exciting day at the beach. Daniel enjoyed the scenic view so much he said he'd love to go again!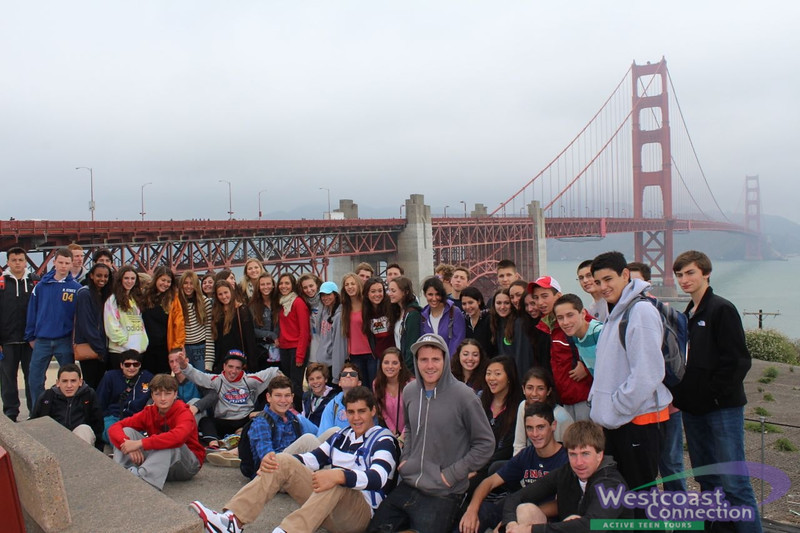 Aaron and TJ volunteered to organize our evening program, which was a huge success, and got the whole group involved and in high spirits. Clementina had her very first s'more and Katie made a banana boat for the first time. They both thought they were amazing treats and wanted more! Ryan G and Jason have become professional marshmallow roasters, and show off their skills every night in an official marshmallow roasting competition by the campfire. Wonder what tasty competition they will come up with in LA? Noah showed off his dance moves during a friendly dance competition.
On our way out of Tahoe, Adam was a true gentleman and helped the girls out by carrying their bags to the bus. The group is excited to celebrate Jake's birthday tonight once we get to Ventura beach!
Well speak to you soon!
The Westcoast Blogger