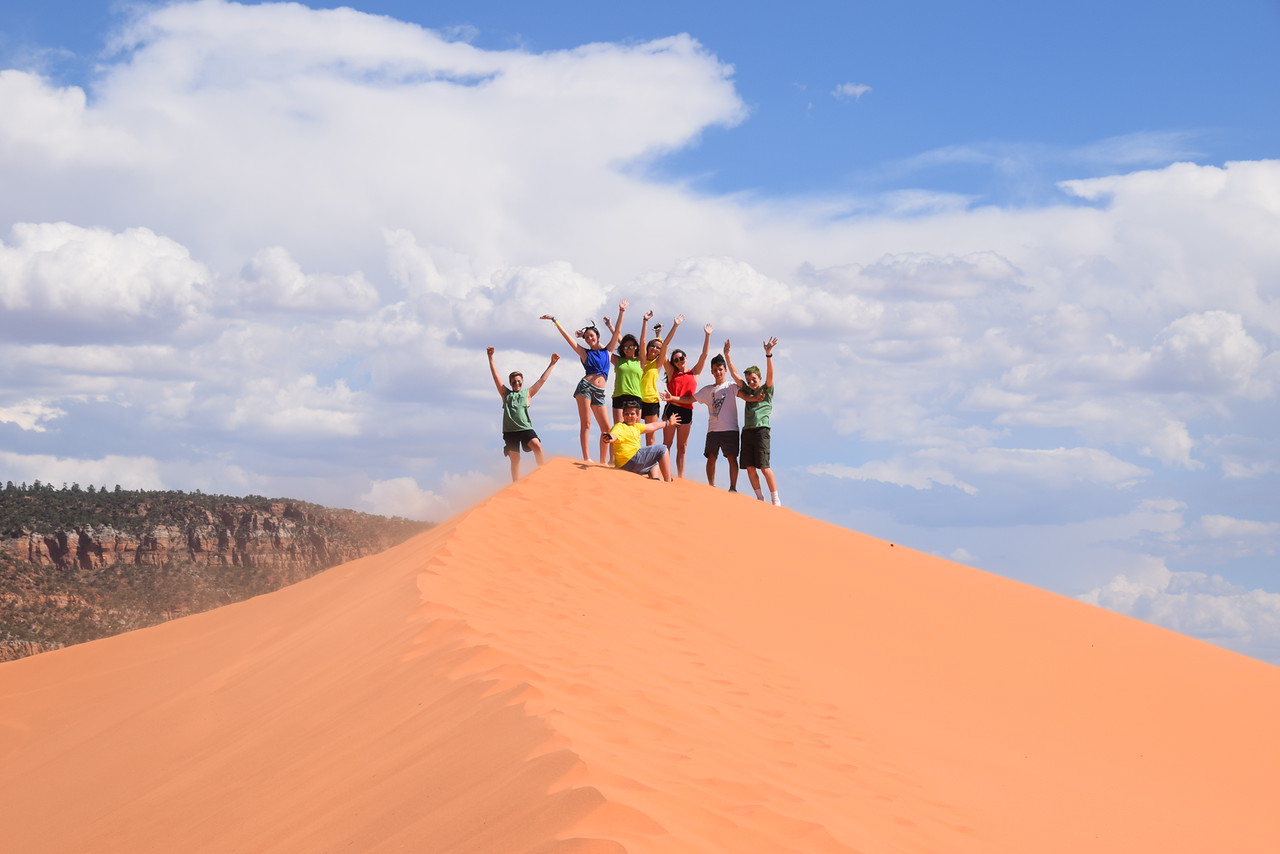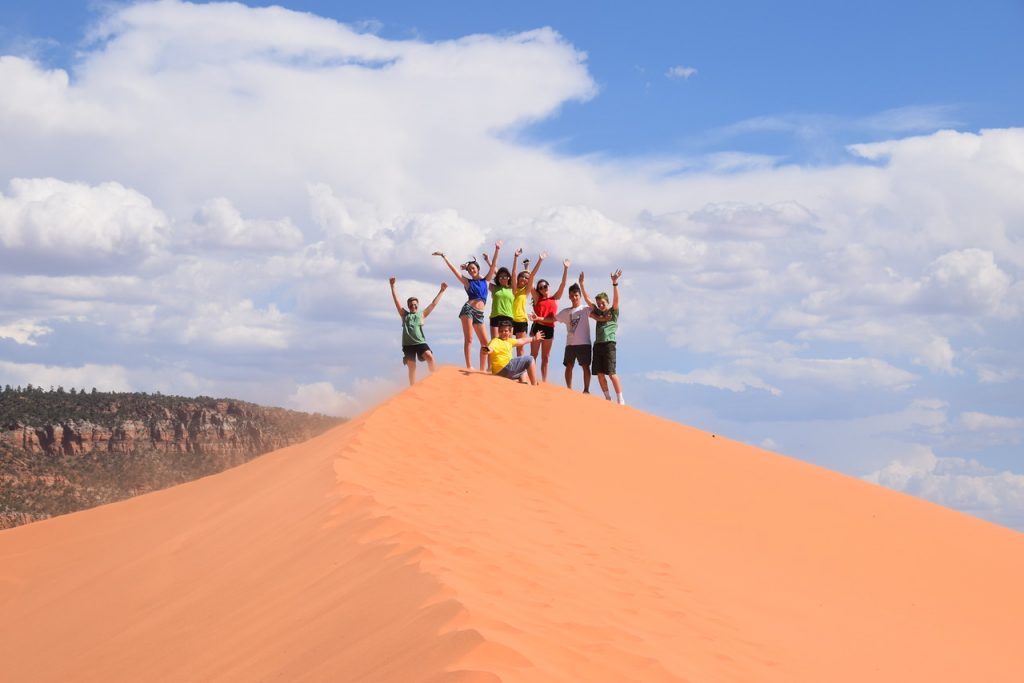 Hello from the road to California!
US Explorer has had a wild week. From Wyoming to Nevada, the US Explorer has gone camping, hiking, swimming, coasting, and loads more awesome activities. It's crazy that it's been a week since our last update, the days have gone by in a flash!
We had the chance to check out 2 ski towns in the past week, Jackson Hole, WY and Park City, UT. Even though there was no snow on the hills for us to ski and board down, these mountains had killer slides and rides for us to check out. Many of us had never gone down an alpine roller coaster before – we loved the rides, as well as the stunning views!
Our time in Utah was also spent checking out some of the country's incredible national parks. You could say we went a little canyon crazy this week! Having the opportunity to visit Bryce Canyon, the Grand Canyon, and Zion National Park back to back to back was very surreal. Not everyone can say they've seen a famous wonder of the world in person! The natural beauty of these scenes definitely helped our Trip Members feel like famous photographers.
Our 2 days in Kanab, UT was the setting for a Westcoast Connection tradition – Color War! In the spirit of this year's Olympic Games in Rio, our competition's theme was Olympics as well. Teams Botswana (blue), Lithuania (green), Mongolia (yellow), and Paraguay (red) competed for the gold in games like the apache relay race, cheer-offs, trip trivia, and spirit, of course. Captains Billie, Aidan, Avery, and Ryan F. led their teams through a neck-in-neck race, with the Blue team ultimately taking home the win. All of our Trip Members were so enthusiastic and excited to play; I think every team was truly a winner.
Over the past 2 days, US Explorer lived it up in Las Vegas. While driving down The Strip with Katy Perry's "Waking Up In Vegas" playing over the bus's speakers, a feeling of total excitement spread over all our group. Staying in the famous Monte Carlo hotel added to this as well. We had an awesome time hanging out at the hotel pool like the rich and famous. We got the full Vegas experience walking down the strip, checking out the incredible water show at the Bellagio hotel, strolling along the indoor canals in North America's replica of Venice, and wandering in the Forum Shops at Cesar's Palace! Checking out the Stratosphere was exciting, and thrilling, for our daredevil Trip Members. The thrill rides on the 109th floor gave us the best views that Las Vegas has to offer.
In just 2 weeks, our trip will officially be over – we can't believe how fast this summer has gone! But not to worry, our last 14 days will be filled with exciting days and memories to make. California, here we come!!
Until next time,
The Westcoast Blogger
Save
If you want to be part of an experience like this, travel with us in our 14-day summer program for high school students in California, from San Francisco to San Diego.