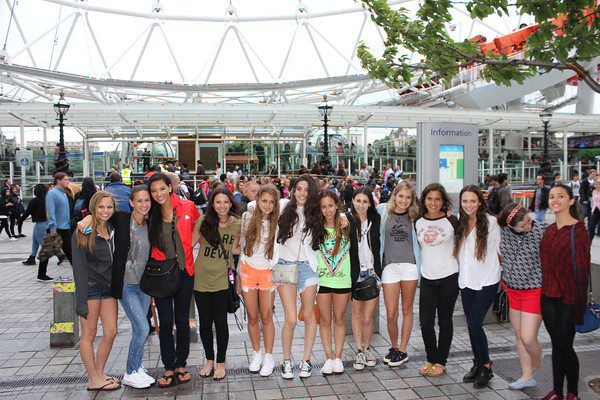 Dear Friends and Family of European Experience,
Today was our final day in London. Tomorrow we all satisfy our curiosity and take the famous Chunnel we've been hearing about. We'll be on our way to Paris!
After getting settled in on Friday, we all took a ride on the London Eye. Lindsay R loved it! She couldn't believe how beautiful the view was. We had great laughs and a wonderful bonding experience as we floated above the London skyline.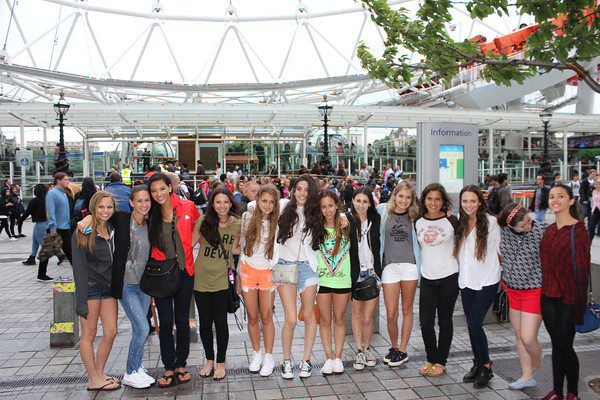 Saturday was a jam-packed day! Liz, our tour guide showed us all of the sites. She was so entertaining! She made all the trip members laugh as they learned some of England's history, too. Jessica G loved touring the city. She said her favorite part was seeing BuckinghamPalace. After lunch, we headed over to the Tower of London, where Michael S, Michael T and Evan saw the Crown Jewels. Kimberly was eager to make one of the guards crack a smile. She was ecstatic when she finally witnessed a giggle, and also guessed his name!
Brian S was the first trip member to receive our mascot (Sully from Monster's University) as an award for a positive attitude. He then passed it along to Brian J tonight to congratulate him for being such a successful player at 20 Questions on the bus ride.
As excited as we are for France, London will surely be missed. Ross will miss all of the people asking him if he is in the queue and saying cheers.
Paris here we come!
Until next time,
The Westcoast Blogger