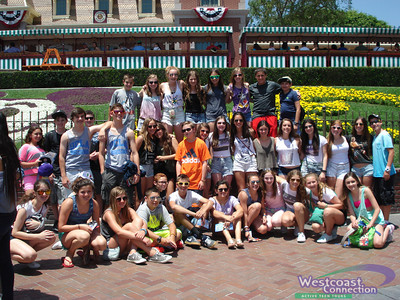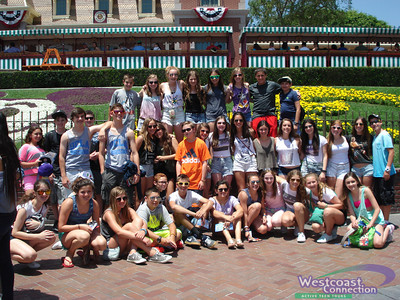 Hi Parents!
On our final day in Los Angeles, we spent the morning visiting the world famous Madame Tussaud's Wax museum. Chloe and Caroline were particularly excited to see a sculpture of Justin Bieber and made sure to take a picture with "him." We saw many other famous people such as Beyoncé, Kobe Bryant, and Tony Stark at the wax museum.
We then spent the rest of the day at Disneyland! From watching the Disney Parade to the evening fireworks, the whole day was magical. Arlyn said that her favorite ride was "Space Mountain because it is fun, fast, and dark like stars in space- definitely the best ride ever." For many trip members, it was their first trip to Disney, and they received a "1st time at Disneyland" pin to wear proudly through the park!
After an eventful four days in LA, we packed up and made our way to San Diego! Our first stop was surfing lessons on the Moonlight Beach. Many trip members, such as Chris and Daniel were courageous in catching many successful waves and racing each other to the shore. Even the beginners such as Josh and Olivia were able to stand up on the board multiple times because of the awesome surfing instructors guiding us through the entire process!
On our second day, we went to the famous San Diego Zoo! It was so huge and housed everything from panda exhibits to singing dogs. We started off by a double-decker bus tour (yes, we were lucky to all have seats on the top with amazing views), which guided us through the entire park and we learned some interesting facts about the animals. We saw polar bears, koalas, elephants, and even tigers! Halle said the most interesting fact she learned was that giraffes are pregnant for 14 months and can be up to six feet tall when they are born!
After an adventurous morning at the zoo, we spent the afternoon in Seaport Village strolling near the Bay. Haley noted her favorite part was hanging out at a hammock store and trying all the comfortable swings. Harrison and Tyler spent their time at a famous hot sauce shop sampling different sauces and finally purchasing a bacon-flavored sauce!
Until next time!
-Your California and The Canyons blogger