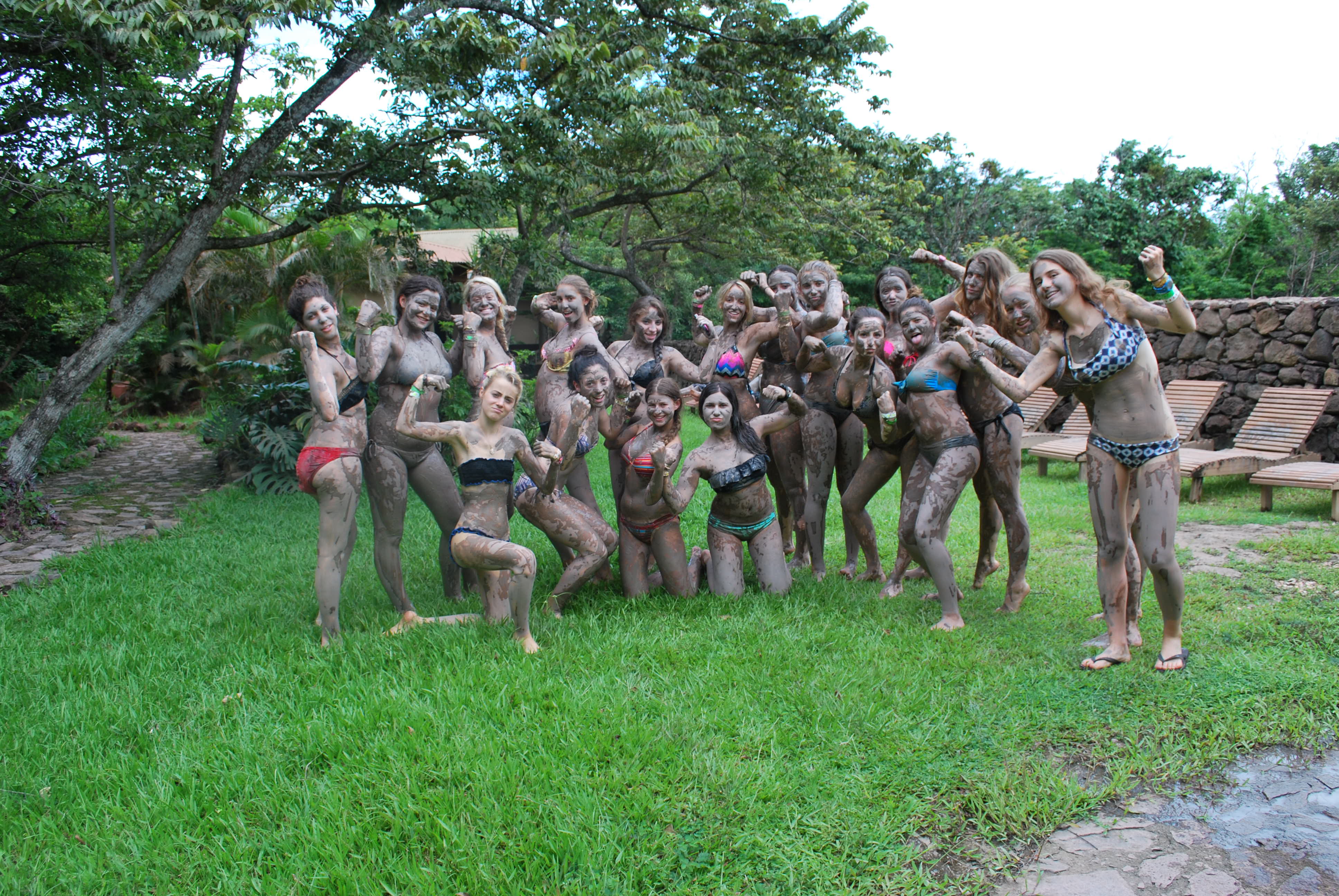 Hola parents!
After a bus ride from San Jose across Costa Rica to Rincon de la Vieja, everyone was hungry and ready for some adventure! We checked into our hotel called, 'Hacienda Guacipelin' and went to grab some lunch! After that, everyone got into their running shoes and got ready for ziplining! We were all pumped to get started, even the trip members that were afraid of heights. The ziplining had rock climbing, tarzan swings and beautiful views—it was an incredible experience for everyone. Some of the campers including, Maddie, Sam, Nina, Randi, Jordana, Grant and Julie hung upside down while ziplining. The guides were awesome and let all the trip members swing back and forth over the river, something offered to everyone who goes on this famous zipline but rarely taken advantage of – we nailed it.
That evening we played a fun game where one trip member was given a celebrity name and everybody had to ask yes/no questions to help that trip member figure out who he/she was. Dana had a tough time figuring out she was Ellen Degeneres but laughed the whole way through. While Jaime's turn as Ashley Olsen took no time at all. That evening we watched a TED talk by Sir Ken Robinson to get everybody thinking about alternative education and new ways to learn. After a long day it was a nice to sit around and watch something thoughtful.
That night we went to bed early to get ready for a big day ahead of us. We started with a quick hike to a beautiful waterfall. Upon arrival everybody was sweating and eager to get into the refreshing water. Sam, Grant D., Grant G., and Nick all tried to swim against the current to get right underneath the falls. All the girls swam up to the rocks for a mermaid photo shoot-check smug mug for the evidence.
The day was jam packed because after a quick lunch, everyone suited up to go horseback riding. In some cases the horses took us for a ride. Mia and Nina are veteran horseback riders and were eager to get going and their positive energy rubbed off on the rest of the group. After riding we arrived at our destination, the mud baths. We divided into two groups, Randi, Katie, Morgan, Jaime, Emily B., Dana and Mia took the reins and went into the sauna first to open up their pores. As they headed over to cover themselves in mud, the next group followed suit. Nina, Jordana, Allison, Julie, Francesca, Maddie, Julia and the boys followed close behind and joined everyone to cover themselves in mud. Once everybody had covered themselves sufficiently we headed over to the hot bath to wash off and then the cold bath to finish the process. Everybody was glowing and had an amazing day!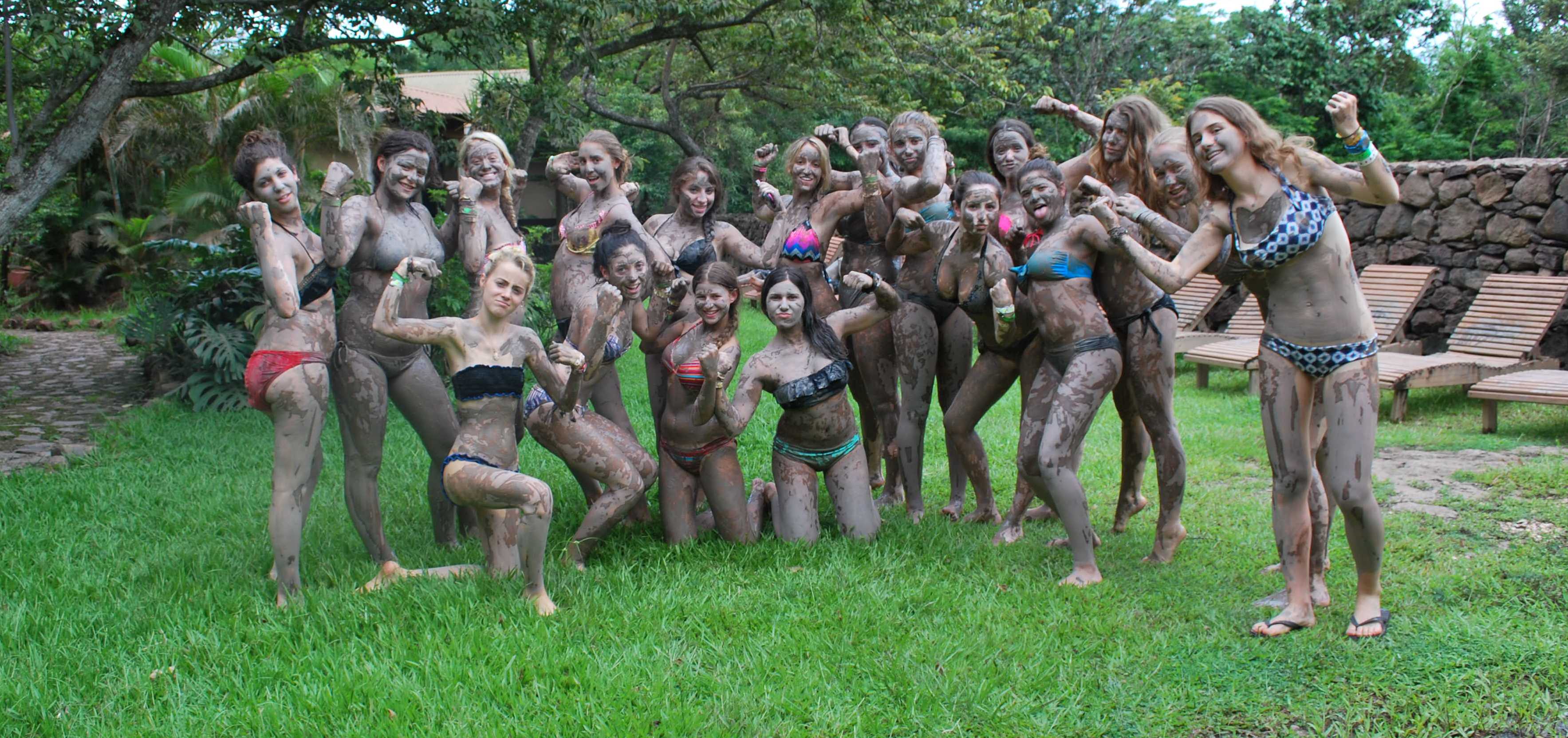 We will update you again soon!
The Westcoast Blooger