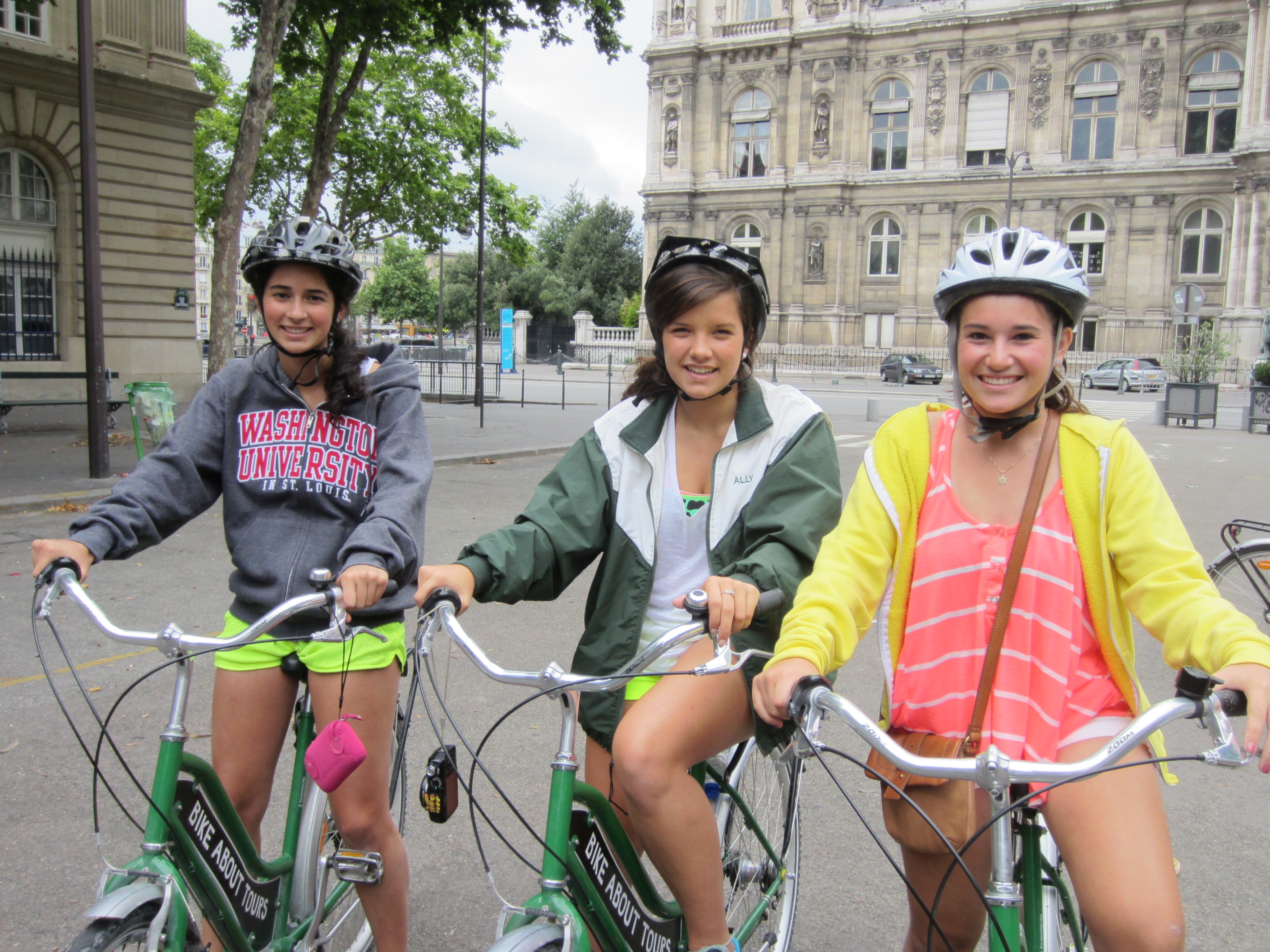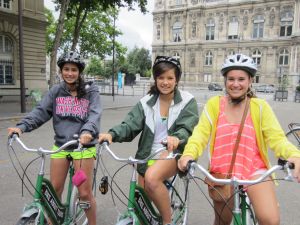 An update from European Experience:
Buon giorno from Roma,
Hi to all family, friends and loved ones,
Last time you heard from us we were just leaving Annecy, France. We have already visited 2 countries since then and we are having a great time.
In Zermatt, Switzerland we got to take in the beautiful sights including seeing The Matterhorn on a cloudless day. Ariel really enjoyed seeing the famous mountain since she does not get those kinds of sights back at home in the sunshine state! Matt was so impressed by the beauty of the hill and told Tovah that being a skier, if he could have a ticket to anywhere in the world, he would fly back to Zermatt in the winter! Stay tuned for our upload of pics very soon!
As we said goodbye or auf wiedersehean in German, a common language spoken in Switzerland, we headed off for the third country on our awesome trip! We embarked on our journey towards Venice and played a very fun and competitive game of list-o-roma. Team Andy ended up beating Team Robyn. Why such creative team names you ask, well it had to do with the rows in which the Trip Members were sitting on the bus. Once we arrived in Venice we took the vaperetto, a special water taxi that brought us back and forth to the famous water city. A major highlight of our time in Venice was the Murano glass factory. We were all blown away by the master glass blower- pun intended. We also got to experience a true Venitian attraction; a ride in Venice's famous gondolas. 5-6 people to a boat gave each Trip Member a unique chance to see Venice from the water. Sarah, Cindy, Jess, Becca, Paige and Rachel Hein had a lovely ride together. They were closely followed by Ally, Daniel, Ariel, Carli, Eryn and Darren. Moments later, Niki, Rachel R, Jenna, Alex and Katie took their seats in the gondola and headed out to the Grand Canal in fine spirits. They laughed and were all smiles on their romantic boat ride for 5!
After our great time in Venice we were ready for Rimini! Beach town for the locals, this was our chance to dip our toes into the Adriatic Sea and relax. After our day on the beach we had a delicious dinner at a local restaurant where we got to watch the chefs cook our food live on TV. It was neat to see our pizzas and chicken being prepared in the kitchen! After a delicious treat at Rimini's 3Bis Gelateria, we hit the turf for some mini-golf. Our resident golfer Ledah challenged her friends, Maya, Quincie, Carli and Hannah K. to a relaxing game. No score was kept but the girls had fun just putting around. Spencer, Drew and Darren challenged staff member Tovah to a round of 18 holes! Tovah came 2nd but Darren was the winner of the match! Allie, Ally and Amanda were all smiles on the green as they tried to get as many holes in one as possible but it seemed the courses were challenging even for a friendly game of putt-putt! As some Trip Members finished before others, they took it upon themselves to have an impromptu sing-a-long. Sami, Rachel Heffler, Hannah W and Rachel K were singing along to Rachel Hein's iPhone. They all did a great job singing Taylor Swift. We were all pleasantly surprised and impressed by Nizar's vocal abilities. He informed us he likes Taylor Swift and hummed a few bars with us! Jamie and Jake were listening to their own music choices but it wasn't too long before  everyone joined together with some up beat country music. We all sang to Zac Brown Band's "Chicken Fried" and had a great time impressing the locals with our vocals!
We are excited for our time in Rome and cannot wait to share with you in a few days!
Arrivaderci from Roma,
Hope you are all well back home!
The Westcoast Blogger