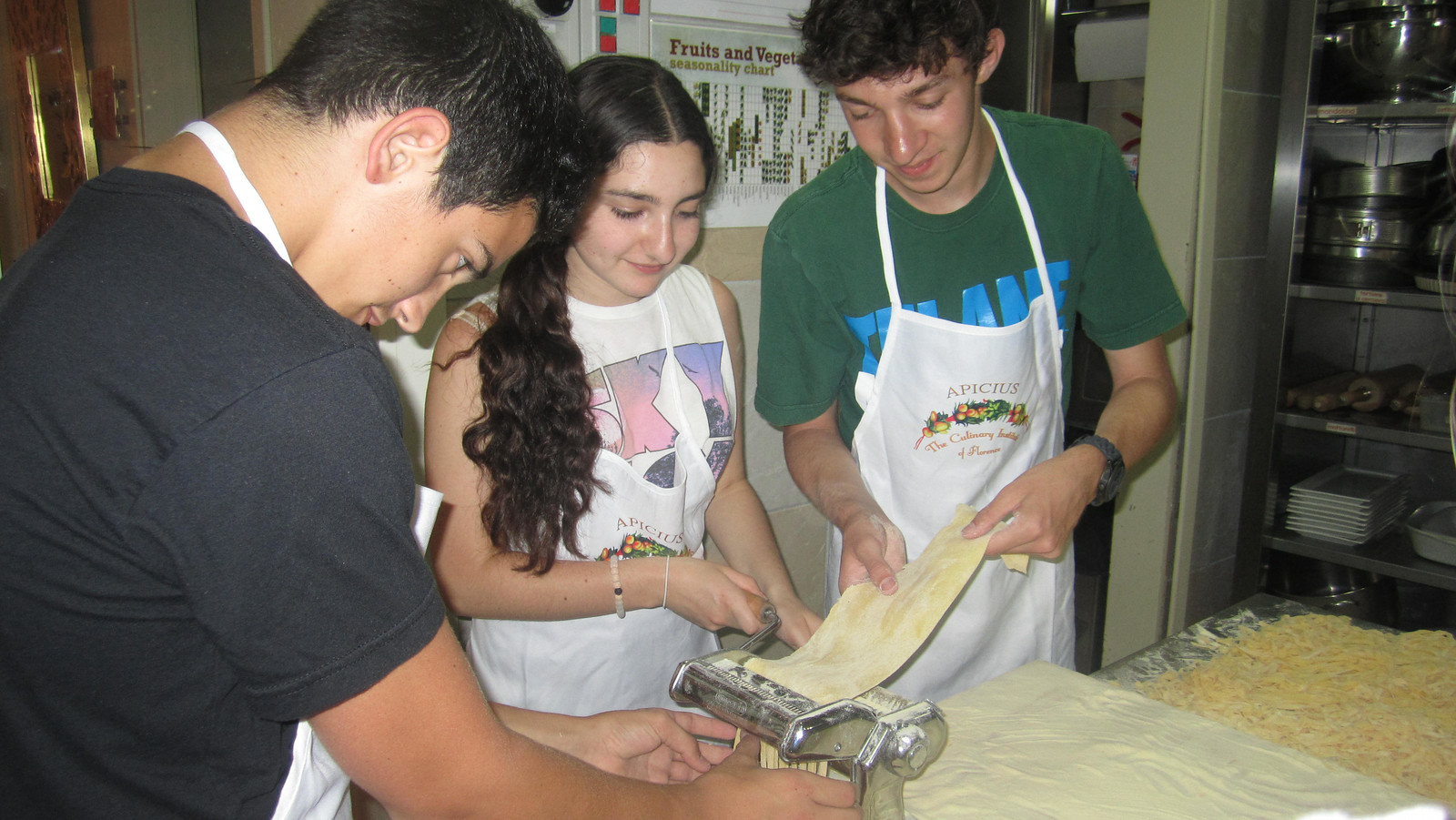 Bongiorno!
After a month of travelling all over Europe, our trip has sadly come to an end. Our last few stops were in Florence and Nice. We began our stay in Florence by collaboratively making a fresh authentic italian dinner during a cooking class. Arielle, Lexi Georgia, Blake and Alicia made excellent bruschetta as our first starter. Jacob,Adam,Dylan B, Vanessa L and Zach did a fantastic job making the zucchini and mushroom appretizer,  For our main course, Desi, Jillian, Maggie, Dylan R and Chole worked very hard to make pasta from scratch. Vanessa W and Jessica topped off the pasta with their freshly made sauce. Liam and Jonathan worked diligently to make the spinach and cheese stuffing for the crepes that were made by Haley, Rebi, Kayla, Clara, Elyse and Alexis. To finsh our meal, Julia and Allison made a delicious custard dessert. Many agree that this meal was one of the best they've ever had. The following day was spent at the Academia Gallery where we saw Michaelangelo's statue of David. Trip members were shocked to learn the Michaelangelo made this masterpiece at the age of 25. Later on, we got to explore the city and see the Duomo, Pontr Vecchio as well as explore the leather markets.
Our last stop was in Nice. We ended our trip by spending a day at the beach doing water sports. Arielle, Julia and Georgia said they had a blast riding on the tube. Later on we had our banquet at La Castita. Trip members recieved plate awards where the staff decided what they are most likely to do and what we will leave them with. Trip members really enjoyed this and had a nice laugh at their awards. Finally we all shared our favourite memories of the trip and each took a piece of string as a momento of our trip.
Everyone had a fantastic month together! We hope you all have an amazing rest of your summer!
The Westcoast Blogger
Interested in learning more about Westcoast Connection's student European tours? Explore our European Discovery 22-day and 30-day teen tours!