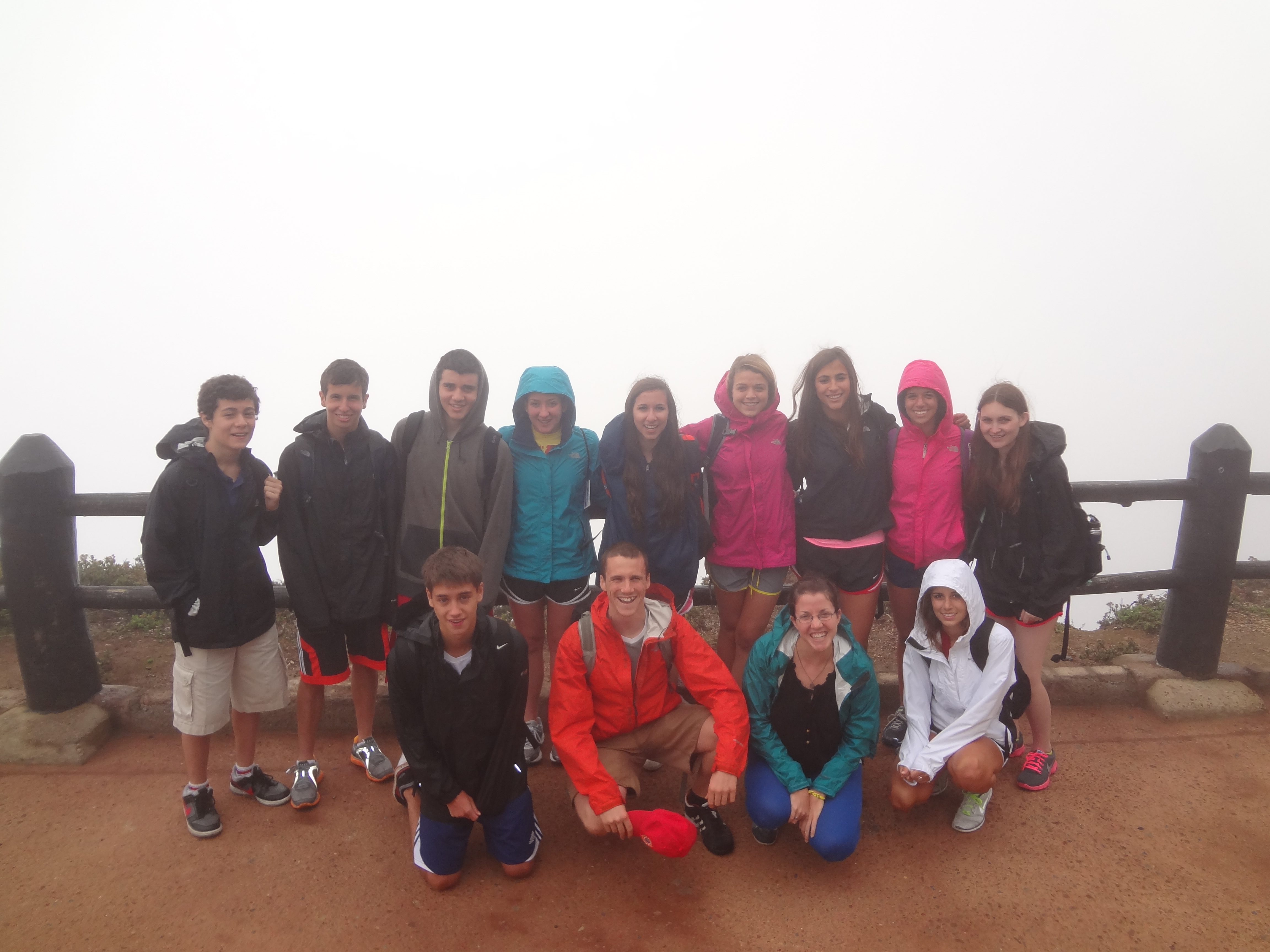 ¡Hola a todas las familias! Este ha sido un viaje increíble hasta el momento, y no podemos creer que ya estamos a la mitad del camino. Nos ha encantado ver a nuestros miembros del viaje abriéndose uno al otro, compartiéndose historias, jugando, cantando (!), y construyendo relaciones. Han salido muy bien en los días de servicio comunitario, clases de español y también en las actividades en grupo. Esperamos que esta segunda entrada del blog les dará una idea de todos los momentos emocionantes que sus seres queridos han vivido hasta ahora. ¡Que disfruten!
Hola familias!
This has been an amazing trip thus far, and we cannot believe we're already halfway through! We've loved watching our trip members open up to each other, share stories, play games, sing (!), and build relationships. They've done well during community service days, Spanish classes, and group activities, and we hope this second blog post will give you a glimpse of all the exciting moments your loved ones have experienced up to now. Enjoy!
Nuestro segundo día de servicio en la comunidad de La Carpio nos ofreció la oportunidad de pintar una serie de murales de pared. Los miembros del viaje mostraron su creatividad – Andre y Pedro pusieron sus esfuerzos en conjunto para pintar una bandera de Costa Rica con la frase tradicional "pura vida", mientras que Erica y Julia P. trajeron emoción a una nueva calle, adónde todos los vecinos se acercaron para ver como lo pintaban la primera casa. ¡Además, nuestras chicas enseñaron a los niños como pintar! Los trabajos de construcción siguieron con una nueva fuerza de trabajo – Kate y Jalen – y Dan, el trabajador que nunca se pare! Llevar bloques de cemento y filtrar grava para la construcción de un muro fue una gran ayuda para los dueños de casa. Por último, en la Fundación Humanitaria de Costa Rica, tuvimos la oportunidad de ver a las mujeres y los niños realizan una obra de teatro en español que iluminó la lucha que ha enfrentado a esta comunidad, si bien que los miembros del viaje compartieron después que aprendieron mucho de la historia de la América Central! Nuestro grupo también disfrutó mucho sus clases de idiomas en Heredia, porque consistió en un aprendizaje en grupos pequeños con ejercicios interactivos y juegos; Lauren ya extraña a su maestro Roberto. Después de tres días de clase era el momento de decir adiós, y así nos mudamos a Arenal el sábado.
Our second day of service at the La Carpio community offered us the opportunity to paint a variety of wall murals. Trip members showed their creativity – Andre and Pedro put their efforts together to paint a colorful Costa Rican flag with the traditional phrase pura vida, while Erica and Julia P. brought excitement to a new street, bringing all the neighbors out to see as they painted the first house. Our girls even taught kids as young as five years old how to paint! Construction work kept going with a fresh labor force – Kate and Jalen – and the continually hard-working Dan. Carrying cement blocks and filtering gravel for the building of a wall was a great help to the house owners. Finally, at the Costa Rican Humanitarian Foundation, we had the chance to see women and children perform a play in Spanish that illuminated the struggles this community has faced, and the trip members shared later that they learned a lot of Central American history! Our group also greatly enjoyed their language classes in Heredia, learning in small groups with interactive exercises and games. Lauren already misses her teacher Roberto, but after three days of class it was time to say goodbye, and we moved on to Arenal on Saturday.
Los omnipresentes nubes todavía flotaban alrededor del imponente Volcán Arenal en la mañana del domingo,cuando fuimos al ziplining. Tomamos un teleférico encima del fronda para iniciar nuestra aventura de ocho ziplines largas que cruzaban un valle con magníficas vistas del lago y las montañas atras. Demi fue la primera a salir y nos enseñó como se hizo. Por la primera vez ziplining, Amelia y Julia N. conquistaron sus temores cuando se dispararon solas en el zipline más de media milla de largo! La palabra del día elegida por el rey Jalen y la reina Lauren era "aventura"; cierto que hemos experimentado esta palabra! Todo el grupo está emocionado de probar los baños termales, entonces ¡hasta la próxima!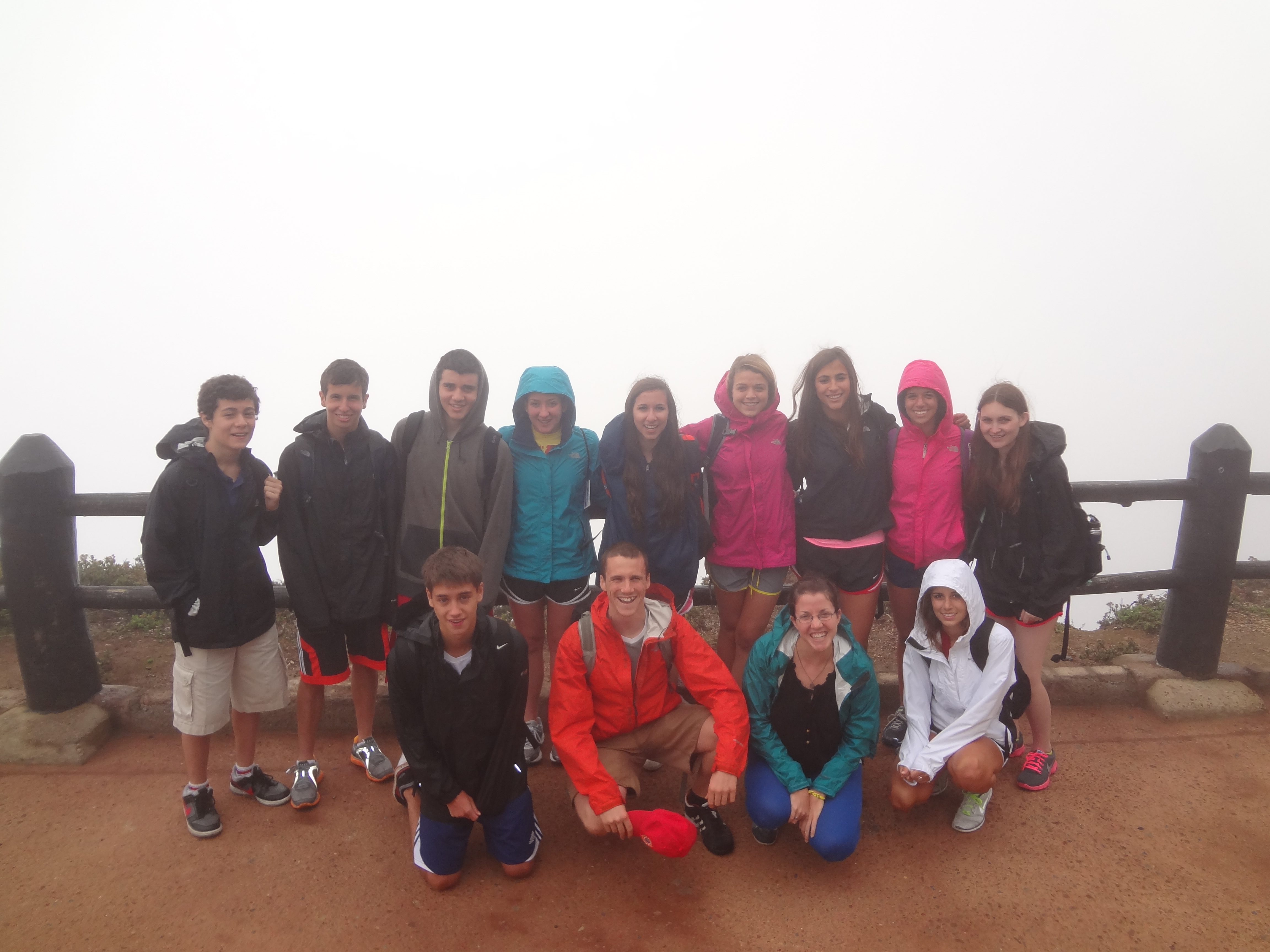 The ever-present clouds floated around the stunning Volcano Arenal on Sunday morning as we all got suited up for ziplining! We took a cable car above the canopy to begin our journey of eight long ziplines that crisscrossed a valley with gorgeous views of the lake and mountains in the distance. Demi was the first to take off and show us all how it was done. First-time zipliners Amelia and Julia N. conquered their fears to soar down alone on the longest zipline- it was over half a mile long! The palabra del día (word of the day) chosen by rey y reina Jalen and Lauren was "aventura," and we certainly experienced that! Everyone is excited to try out the thermal hot springs next; ¡hasta la próxima entonces!
The Westcoast Blogger