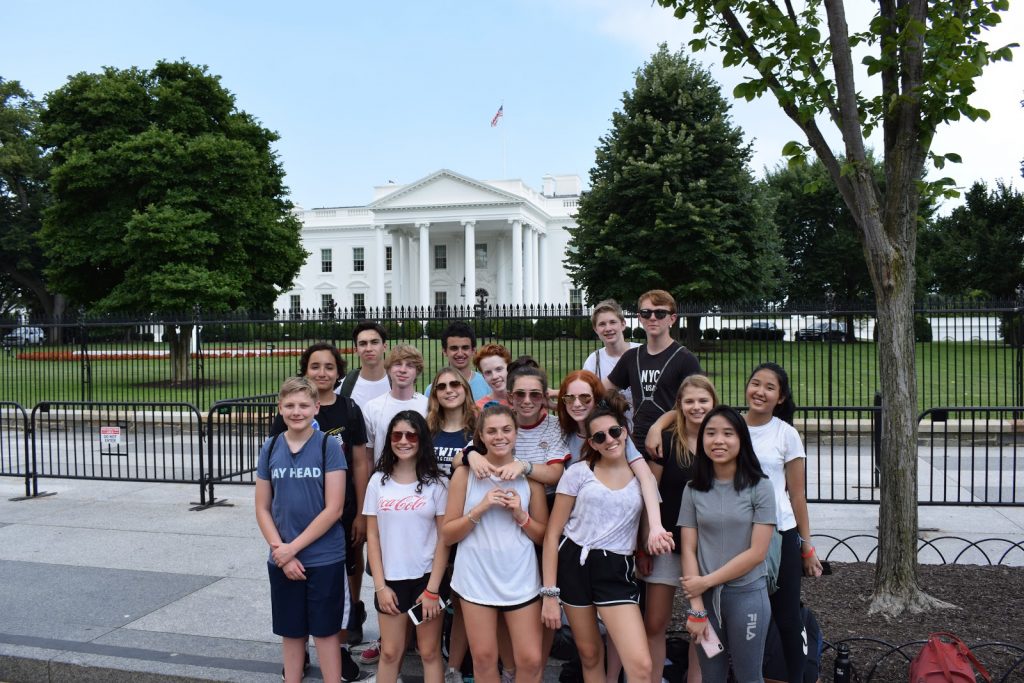 Community /kəˈmyo͞onədē/ noun
A feeling of fellowship with others, as a result of sharing common attitudes, interests, and goals. 
Community has been a pervading part of our trip. Right from the start, trip members began bonding with each other, talking and laughing like they had known each other for years instead of just a few hours. We have all been trying to grow our trip community so that we can be a cohesive unit when we are doing service. 
After an evening bike ride, one trip member said that she really enjoyed doing the tour with her new friends because even though she had been to D.C. before, this was a different experience and she enjoyed learning and exploring with people her own age.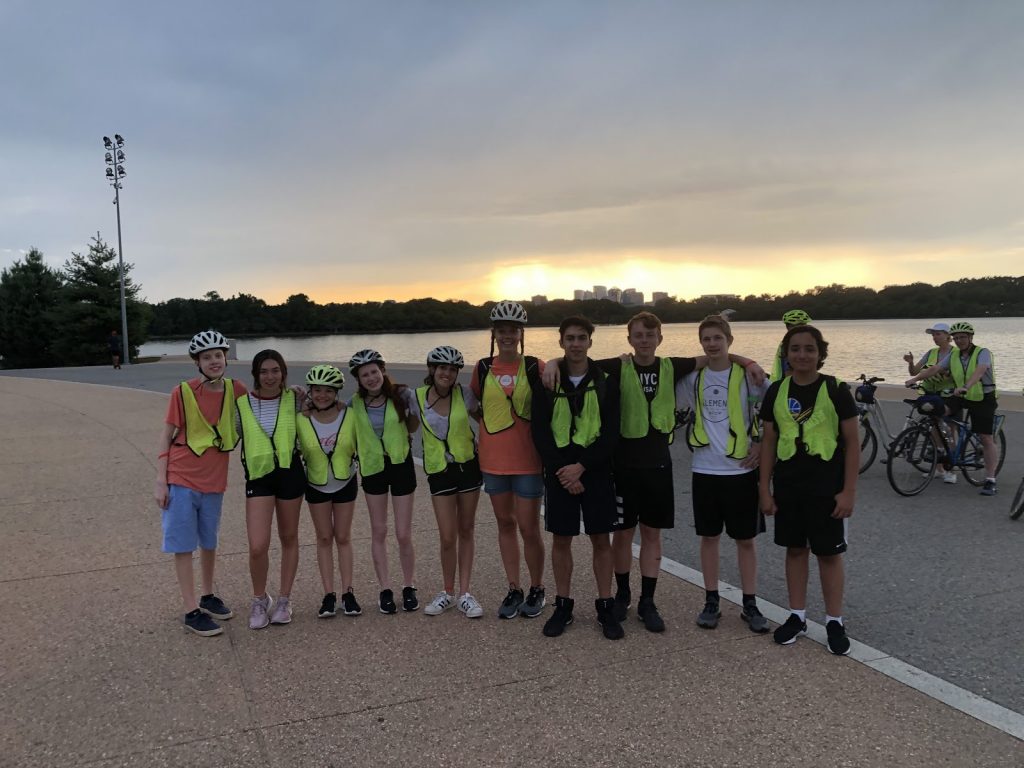 Through our service with the American Red Cross, we have seen first hand the impact that neighborhood communities have on the daily lives of the people we were serving. We were all impacted by the experience on a personal level and are looking forward to many more community building activities over the coming days. 
One trip member, Ava, shared her thoughts about one of our acts of service; checking existing smoke detectors, installing new detectors, and educating the community about fire safety. 
"I thought that today was really trusting because you had to dig deep and trust your gut. I often didn't know what to expect going into the houses. I realized I had to trust myself and go with it. Today was a great service opportunity to see what a community really feels like. I feel like we are so fortunate to see that community. At one house that we visited, the tenant wouldn't answer the door, but a neighbor said he wasn't home and asked us to come back in a bit. When we did, the gentleman who lived there was really grateful. It was really eye-opening, and seeing how small things can really help was amazing. Captain [from the fire station we worked with] talked about how people in more modern homes have about two minutes to get out of their homes safely. But, in mobile homes, they have about a minute to get out because the materials used in mobile homes are really flammable. They also use propane tanks, which can cause a fire to accelerate quickly. Today, everyone came together and played a small role, but in a big way in someone else's life."
Another trip member, Ryan, expressed how the service affected him. 
"I experienced a lot of different emotions in the beginning but once we got into it, I realized we were actually helping people and there is a great feeling you get personally that comes about when you help someone. Once the service started, the connection with the people and seeing how the service really helped was really nice."
We're looking forward to taking the lessons we have already learned with us as we continue to strengthen our trip community, as well as when we return to our home communities. 
The Westcoast Blogger 
Looking for a rewarding community service experience? Learn more about our 10-day American Red Cross Community Service program!