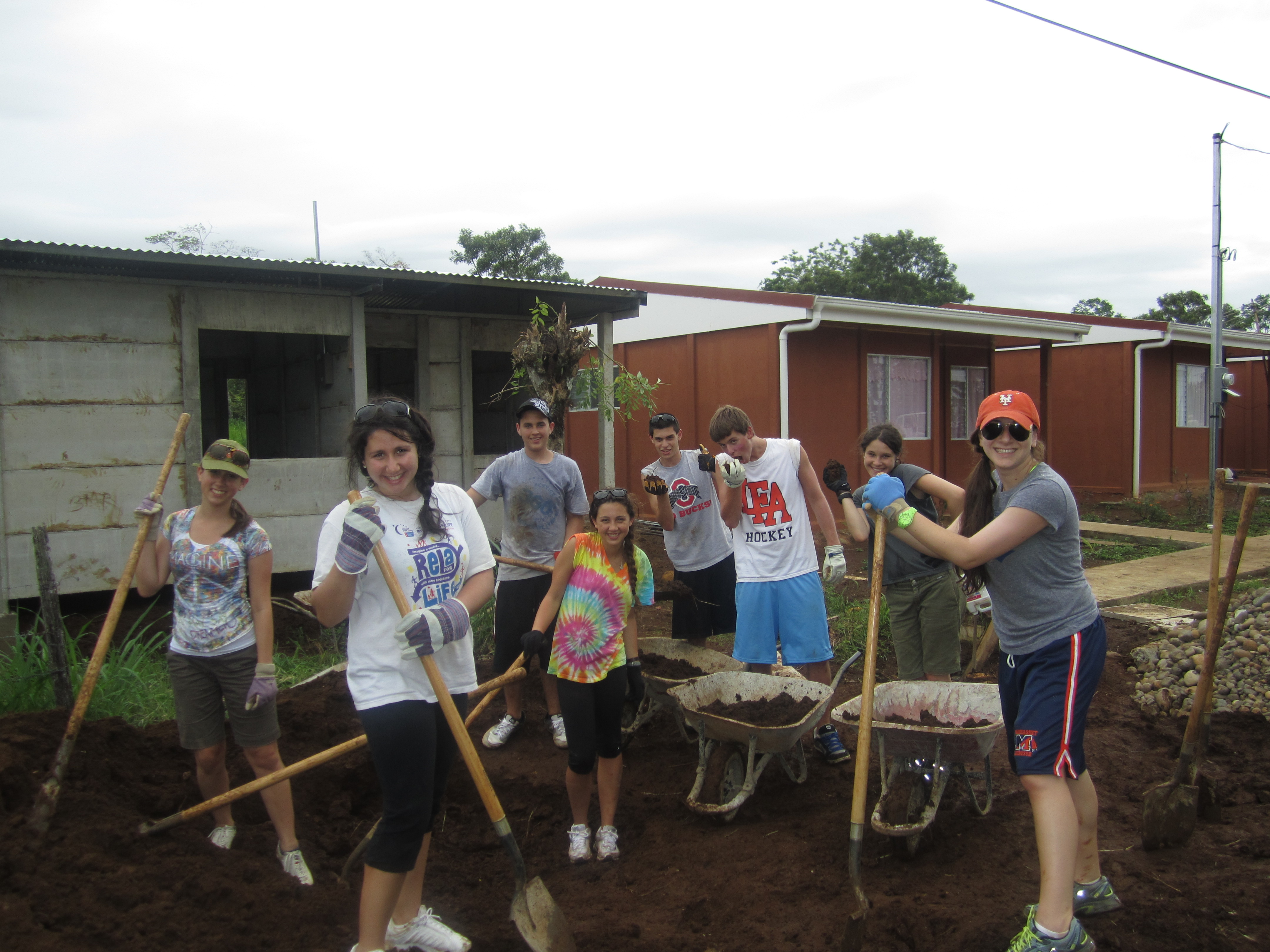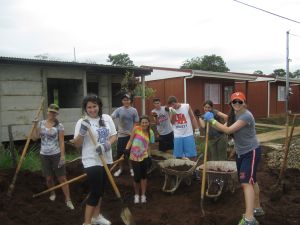 Hola y Pura Vida from Costa Rica Community Service!
Our trip is off and running and already it is starting to feel like we are one big happy family. The adventure started out at La Condesa, a beautiful hotel in the Central Valley of Costa Rica. Michael kicked off our first meal with a toast to "new friends and new adventures" which is exactly what we've seen develop so far.
The next morning we were picked up by our friendly rafting guide Jorge, who took us on a scenic drive through the mountains to our whitewater rafting location. From there we split into two boats. Jamie and Kayla led one boat while Marlee and Corey led the other from the front positions. In between the rapids we all took the opportunity for a quick dip in the river.  Maya, Jillian, and Alyssa displayed their friendship by taking turns politely jumping from the boat and then helping each other back in one by one. That night we did a blindfolded team building exercise that challenged the group to work together as preparation for our service work with Habitat for Humanity.
Yesterday we arrived at our job site ready to dive into our work. Each trip member worked extremely hard on their given tasks from beginning 'til end. Jeremy particularly enjoyed using the wheelbarrows to race loads in and out of the unfinished house. Inside Alexia diligently ensured where the barrows would be emptied, while outside Sam and the digging crew enjoyed some laughs over a few singalongs.
We are back to Habitat the next two days and excited for the possibilities that lie before us and will write again soon!
Your Costa Rica Community Service Team,
Travis and Hilary
The Westcoast Blogger