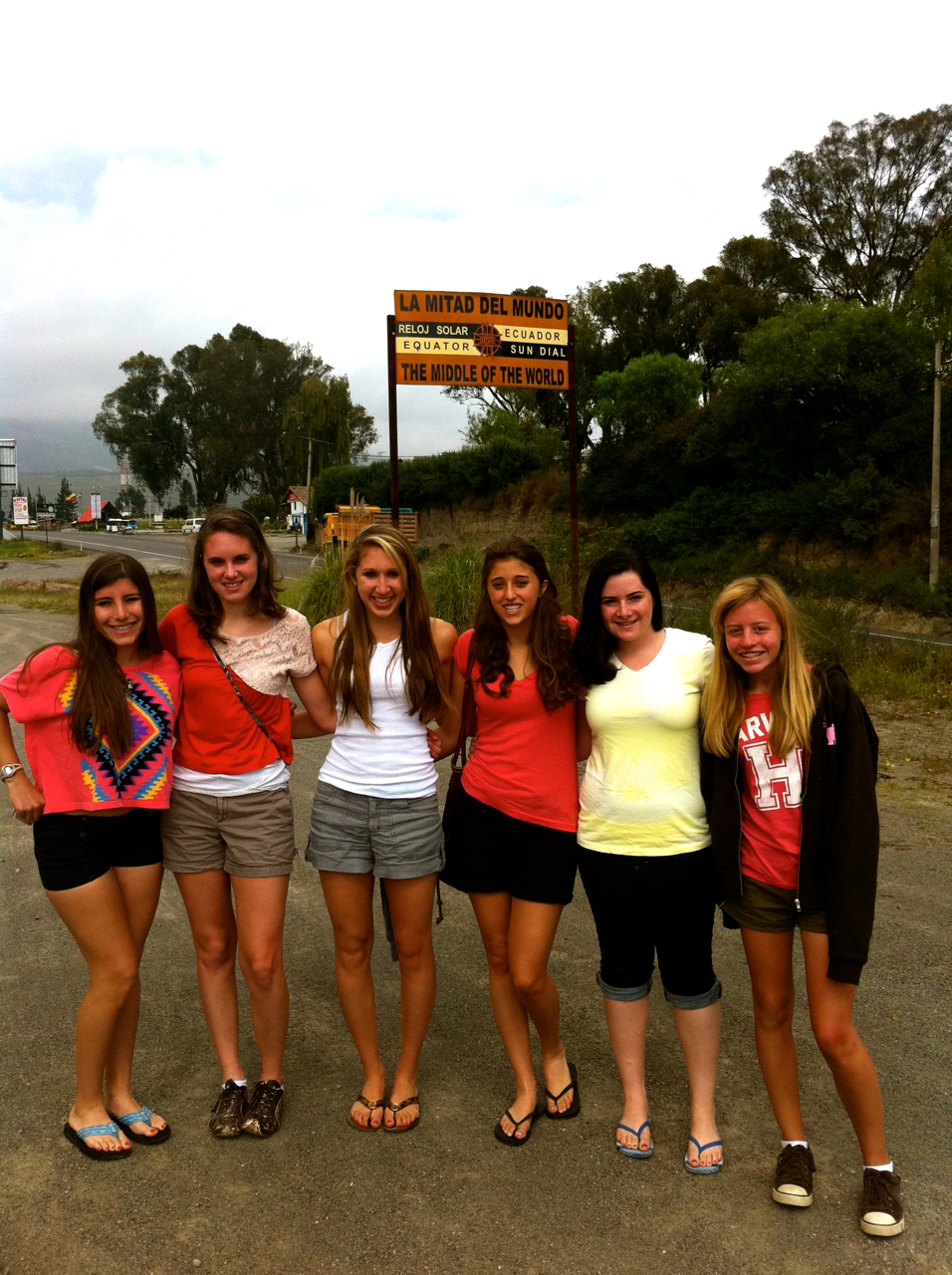 Buenos Dias from Quito!
We're proud to say that the trip is off to an amazing start! With all this excitement, this is bound to be a trip of a lifetime.
Our first day started off with a trip to the northwest of Quito, into the cloud forest. Sydney M. took the lead in her group showing no fear of the zipline, and leading the way for Katie and Paige to overcome their fear of heights. We then took a break for delicious homemade pizza and yucca, a vegetable of the area, which Nicole was the first to identify as it arrived at her table. Following our adventures in the rainforest, we moved onto river-tubing where everyone road down the river in giant rafts of connecting tubes.  Danni and Sydney were laughing the whole way as they bumped up and down and enjoyed the fantastic views of the forest.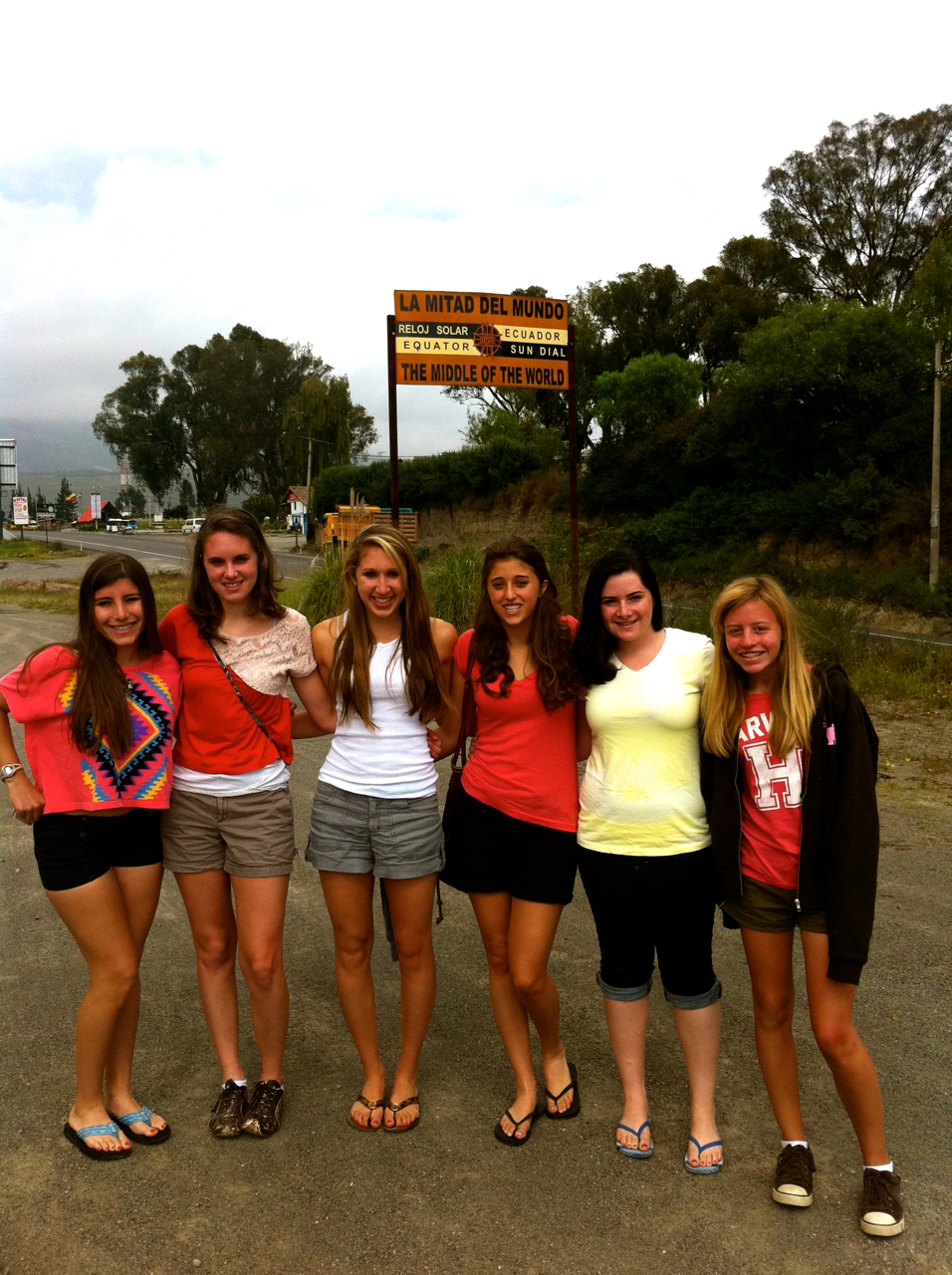 After a day of activities, we had a nice tour of the chocolate factory. We learned about the origins of the cocoa bean, and were able to test the different flavors of chocolate. Griffin and Sammy were even adventurous enough to try the hot peppers that were added to some of the chocolate. On the bus ride home, we listened to lots of music created by the trip members, as well as, Rachael telling very exciting stories that she creatively made up right on the spot.
On day 2, we took on our first service project at the Davis Orphanage. In the morning we worked on helping to restore some of the older homes where the orphans live. Kayleigh, Tyler, and Daniel worked hard sanding away and preparing one of the homes that needed to be repainted and renovated.
In the afternoon, we sat down with some of the children to eat lunch. Jason and Jared started a soccer game, while Cayla, Melissa, and Lauren took the opportunity to talk to some of the older children and learn about their experiences.
On the second day of service, we returned to continue working on one of the homes. Naimi and Nan put their arm muscles to the test as they chiseled away at some of the paint on the homes' exteriors.
In the afternoon, we had a chance to hang out with the children again. Lindsay and Liv combined their Spanish and arts skills in order to draw some pictures with a few of the younger kids. As the afternoon full of activities continued, many of the kids gravitated to Daniel as they were eager to fly the paper planes he was making.
We head off to bowling tonight and are off to straddle the equator tomorrow.
Looking forward to updating you on our global adventures,
The Westcoast Blogger