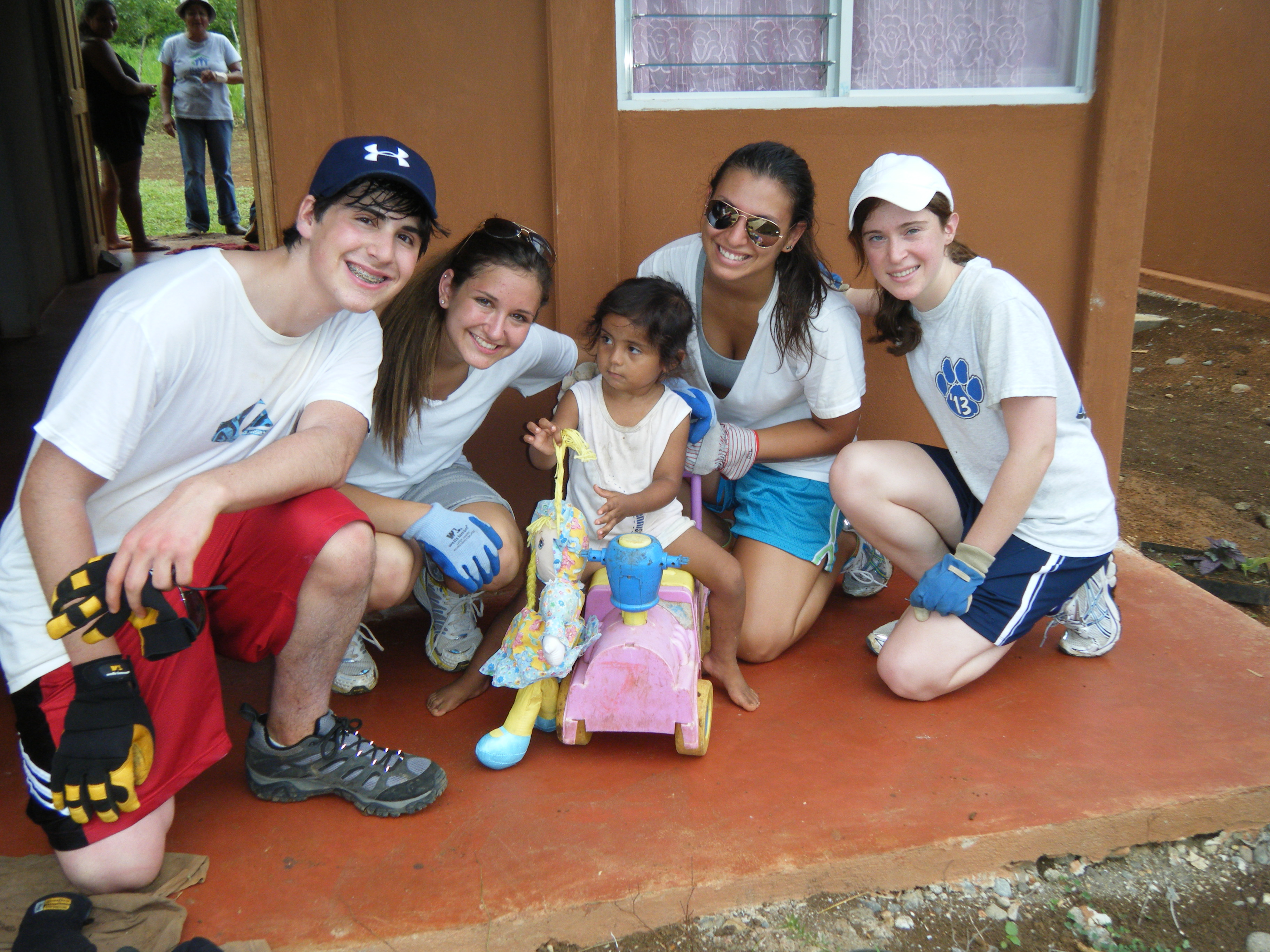 Buenos Dias,
We have had a variety of fun and exciting adventures since our last update!
Upon arrival in Rincon de la Vieja, the group prepared for an afternoon of
horseback riding and mud baths. Sydney and Greg were eager to meet their
horses, while Becca couldn't wait to get to the mud baths. As we rode,
Matt and Nikki enjoyed the fast-paced gallop of their horses, while Oscar
appreciated the beautiful surrounding mountains. Once at the spa, Courtney
and Molly did not want to part with their horses but were looking forward
to the next part of the adventure. While the group painted themselves in
mud, Carl covered his entire body with volcanic mud and was almost
unrecognizable. The group took some great photos as they wrote "Costa
Rica" and "Pura Vida" (pure life) across their stomachs.
The following day began with a river tubing excursion. Each trip member
had an individual tube to go down the rapids. The anticipation was evident
as Tarek led the group down the course. Dana and Ethan had enormous smiles
as they passed through each rapid. We then enjoyed a peaceful afternoon
bathing in hot springs next to the river. The scene was surreal, as
admired by Chloe and Sabrina. Our evening activity was a game of Minute to
Win It, and each trip member surprised themselves with their ability to
complete fun and wacky tasks. Ben managed to keep three balloons up in the
air for a minute using one hand, while Britt excelled at balancing stacked
dice on a popsicle stick.
The next day, we were all excited to move on to Tamarindo where everyone
excelled in their surfing lesson. Jack and Emma caught many waves and were
especially impressed with their surfing skills. The next day, we went to
La Escuela de Brasilito, a local school, where our morning of service
consisted of sanding, varnishing, and painting desks and chairs. Gabby
witnessed the difference she was making as the desks became smooth and
shiny, and Abby then painted the legs of the desks and chairs. After a
morning of hard work, everyone felt as though they had accomplished a
great deal and an afternoon at the beach was the perfect reward. Eric led
the group in body surfing, and everyone was happy to learn from him. A
night at the disco completed our day of fun.
Our next stop is Monteverde where we're looking forward to more fun and
adventures.
The Westcoast Blogger