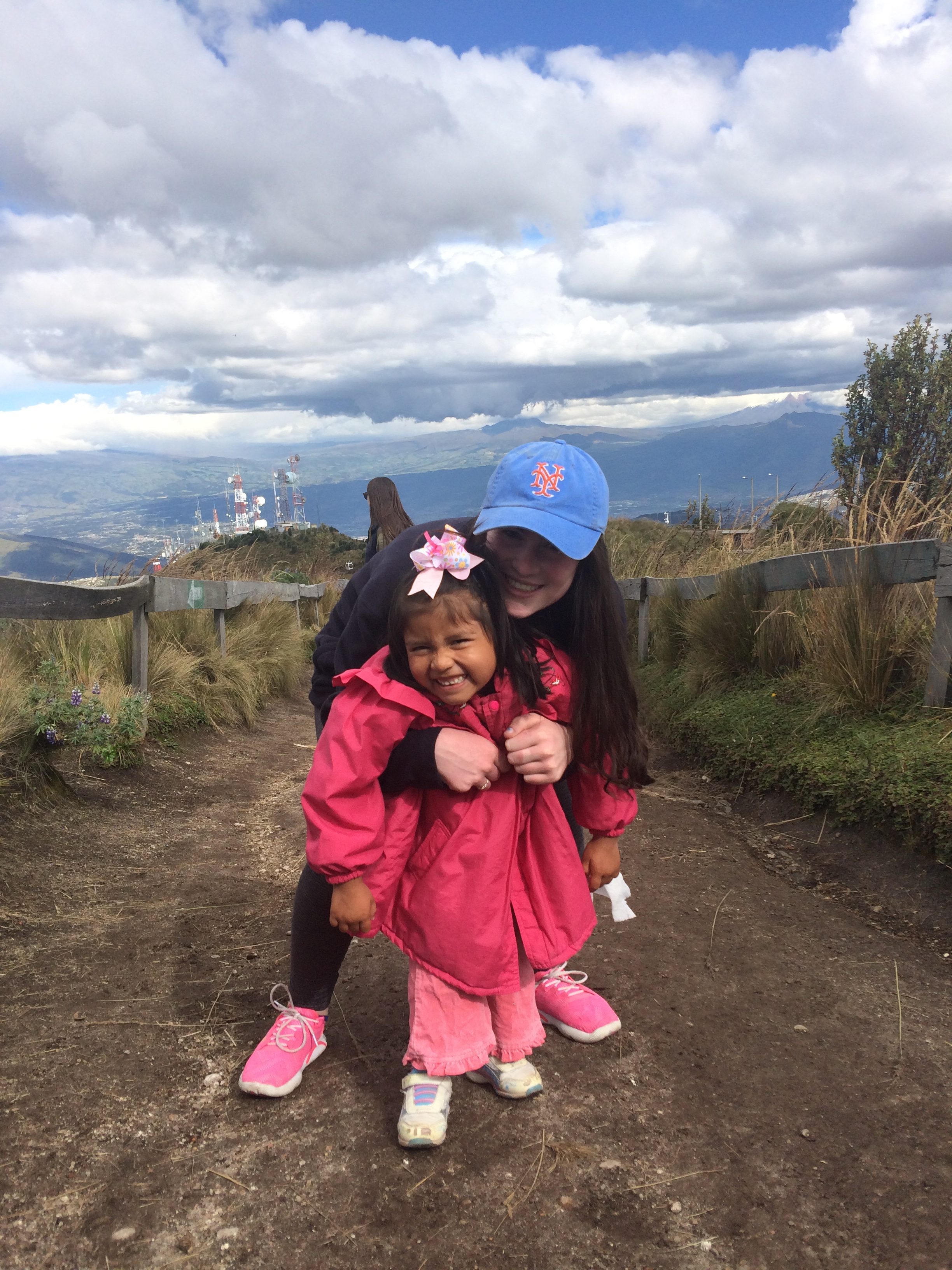 Buenas Dias!
In the afternoon we had a final day to take in the relaxing atmosphere at our hotel and in the evening we all enjoyed the karaoke entertainment! Alex wowed us with his rendition of "I will always love you" and Leo surprised us all with a stellar version of "Yesterday" by the Beatles. After our time in Banos we headed back to Quito, so we could catch our flight to the Galápagos Islands the next day.
Our flight to the island of San Cristobal arrived quite early, so we had the entire day to explore! Right after lunch we followed our guides through a museum to learn about how the islands are protected and the different sustainable projects happening in the Galápagos. We then took a hike to a beautiful bay and it was finally the moment many of us were waiting for: SNORKELING TIME!! We pulled on our gear and hopped in! The area was gorgeous and a lot of our group members spotted some magnificent marine life! Some of us even found Dory! We were most impressed by the sea turtle and the playful sea lion that swam with us all the way back to the shore! It was a very memorable experience.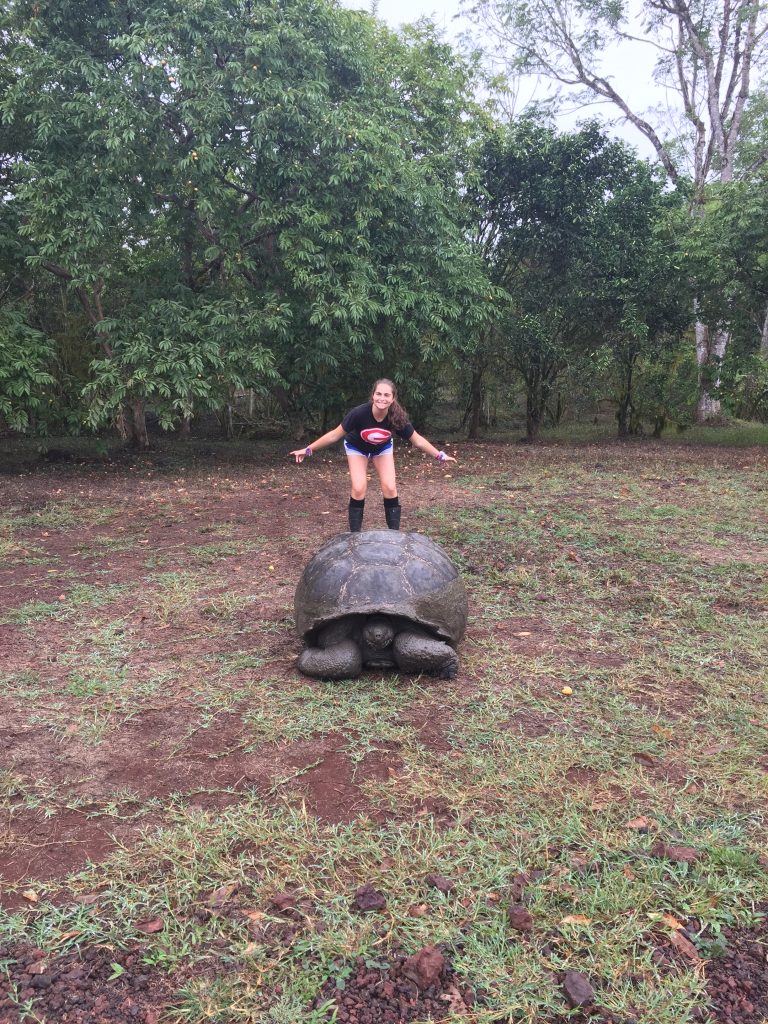 The next day we woke up to do some community service at the public high school in town. Since it was Sunday the students weren't there, so we spent the morning beautifying the hallways and classrooms that sorely needed sanding and a fresh coat of paint. I'm sure the teachers and students were happy to see the fresh, clean look of their rooms and hallways when they returned on Monday!
After our morning, our guides took us to another excellent snorkeling site. This spot was a beach covered in sea lions! We all loved taking pictures of the sea lions and learning to imitate their very bizarre noises. Matt and Leo took to the ocean with their snorkel gear and spotted sting rays! Others were lucky enough to see another sea turtle. We also enjoyed relaxing on the beach in the warm sun. That evening we viewed the sunset from our rooftop hotel! Then it was time for Family Feud! It was an exciting competition between the Ferguson family and the Finkelstein family! The final question was down to the wire, and the Fergusons came out as the winners.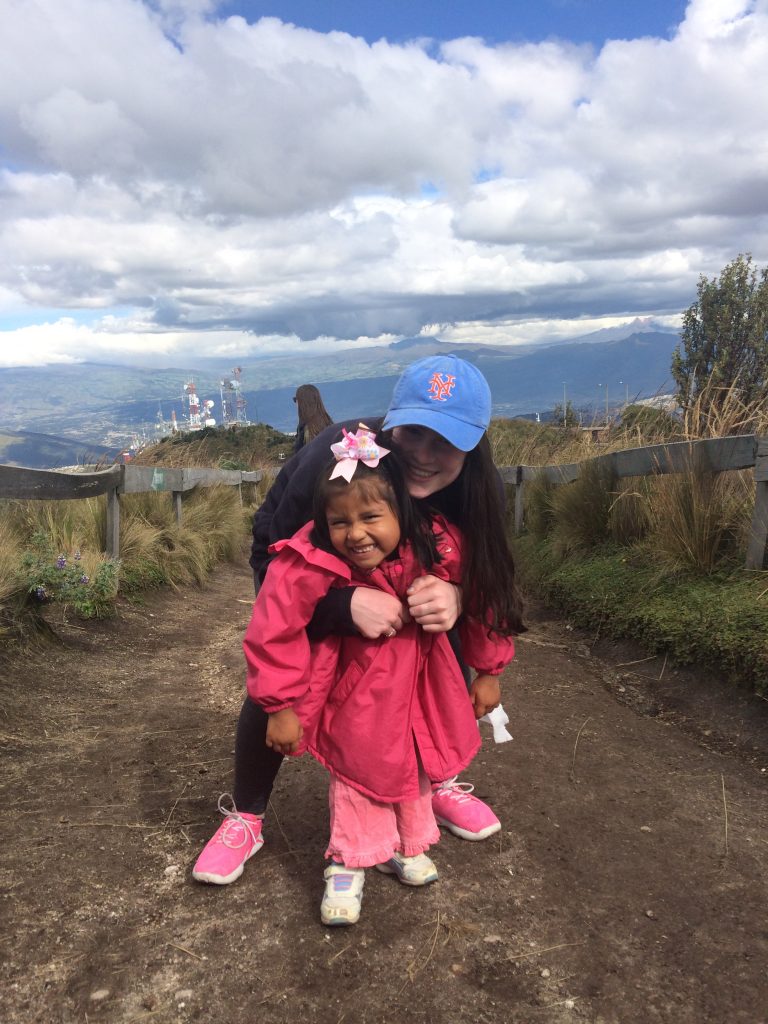 Our next day of service was at the high school again, to finish up the painting projects from the day prior. Marlee painted a classroom door a beautiful shade of blue, and Olivia S got all the high places with her roller. After a couple hours of painting, we got to spend some time hanging out with the students at the school. Some of our trip members know Spanish and some of the Galapagos students knew English, so we were able to carry on some conversations. The students were really friendly and kind, it was so great to hear about their culture! We also took them on in a few games of soccer! Abby rocked her spot as goalie, and Jordyn, Alivia, Maytal, Liv, and Barri took on the offensive role. It was a great game!
That afternoon we took a hike at a lake near San Cristobal. It is one of the few freshwater lakes on the Galápagos, as most are saltwater. We hiked around the entire lake and got some great photos. After the lake our group headed to a neighborhood beach in San Cristobal to enjoy the afternoon and the sunset. This beach was covered in even more sea lions than yesterday! We all thoroughly enjoyed the view of the wildlife and the beautiful sunset.
On Tuesday we woke up excited for an adventure on the ocean! Today was the day we were going snorkeling with sharks! Everyone was anticipating the marine animals we would see! Our group split into two groups, and spent the morning and early afternoon going to our own private beach and to Kicker's Rock, a huge rock in the ocean known for its fantastic marine life sightings. Jordyn and Alivia found some sand crabs on the beach, and Sarah and Lauren spotted a sting ray. At Kicker's Rock both groups were able to see several black-tipped sharks, which was an incredible experience.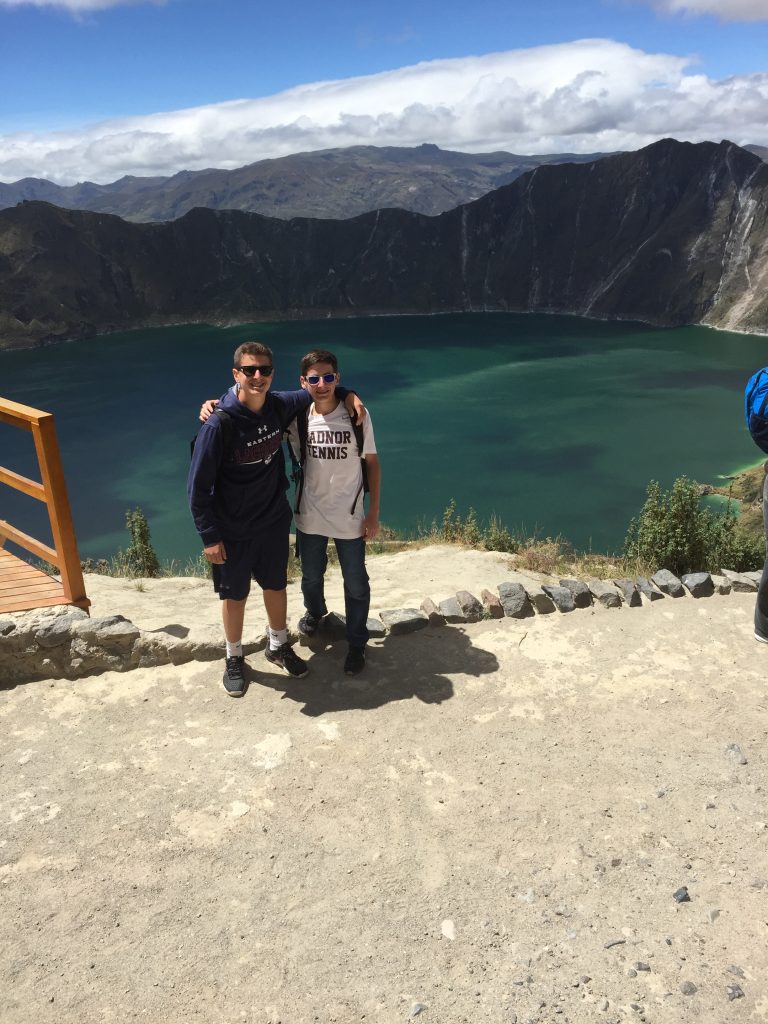 On the Friday we had our final full day in Banos, and we spent it looking at beautiful waterfalls. Our bus drove us around the area to see several small falls, including one called the Bride's Train. After stopping at a few small waterfalls, we drove to to a much bigger waterfall and took a short hike through the beautiful scenery to reach the actual falls. The sight was stunning! A few members on our trip took the path to get behind the waterfall as well, which was an incredible sight.
The Ecuador Crew has been working hard and playing hard on Santa Cruz Island! We arrived
Wednesday
morning by boat and checked into our hotel. We then headed to the Charles Darwin Center where we learned about the different tortoises on the island. Our guides are incredibly knowledgeable and answered any questions we asked!
The next day we began our final service project of the trip. We were driven to the Principia Ranch, which is an area that many of the Galápagos tortoises spend their time. Our project there was to plant trees. This was fairly difficult work which included digging into the hard, dry soil. Our trip members threw themselves into the task, not letting the tough terrain deter them!
After lunch at the ranch, we got to enjoy some time walking around and viewing the wildlife! Barri had so many questions about the tortoises. We saw some huge tortoises and some small ones, some bathing in a pond and some relaxing in a big pile of mud. Sarah and Emma tried crawling into old tortoise shells, and found they weren't so comfortable. We learned the tortoises can live to be 150-200 years old and that the bigger they are, the older they are. Some of these tortoises may have even met Charles Darwin himself!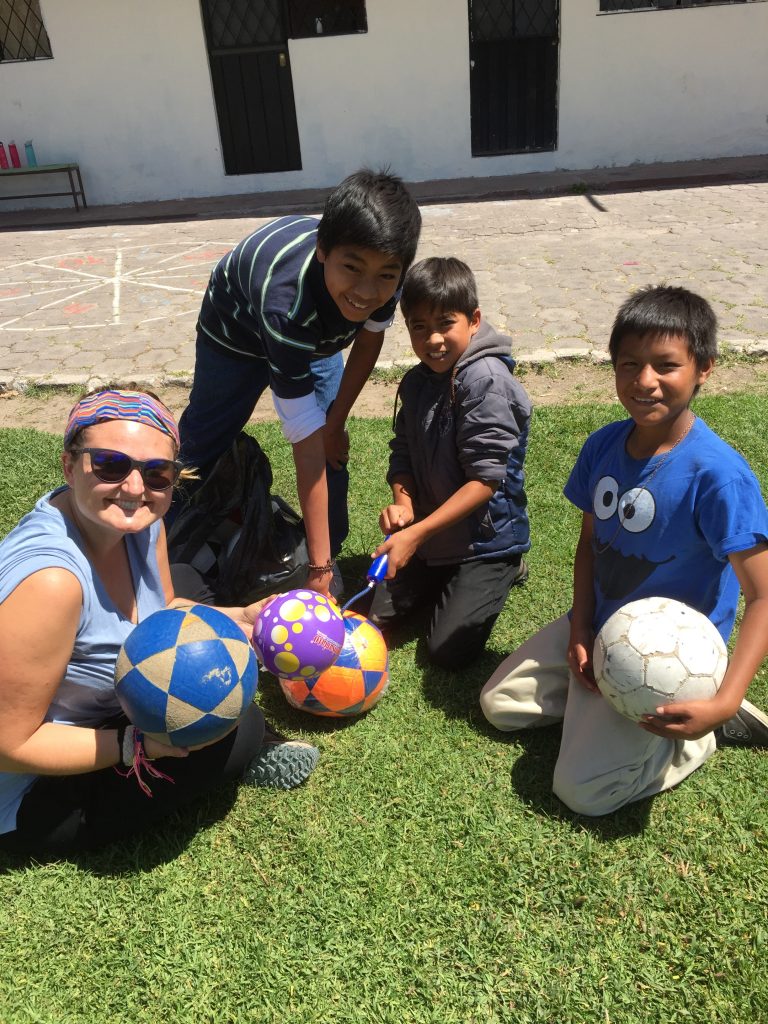 Later, after dinner, the Ecuador Crew grabbed ice cream and hit the main dock in town. Under the dock, lights illuminate the ocean below, and we could see baby sharks swimming around! It was an excellent end to a day filled with wildlife! Today we awoke for another morning planting trees. Marlee's awesome playlist kept us all motivated and we finished in record time. After service, our guides walked us to Tortuga Bay, a stunning blue-green beach with clear water and soft, white sand. While there we had the opportunity to kayak as well as swim. In the kayaks our group spotted a coral shark and several blue herons.  Our final evening concluded with a banquet, complete with skits, songs, awards, and memories. Barri and Alivia re-enacted funny trip moments, and Sarah and Lauren shared their creative list of Ecuadorian puns. Liv and Ava read funny quotes from the trip, and Jason finally received his well-deserved Trivia Winner Award!
Tomorrow we will pack up and begin our journey home. First to mainland Ecuador, and then back to North America. Though our 25 days together are over, the memories and friendships made will last a lifetime! We want to thank our wonderful 19 trip members who made the trip a fantastic adventure!
Adios!
The Westcoast Blogger
If this sounds like an adventure you'd like to be a part of, explore our Westcoast Connection 18-day and 25-day Ecuador and Galapagos tour options.
Save
Save