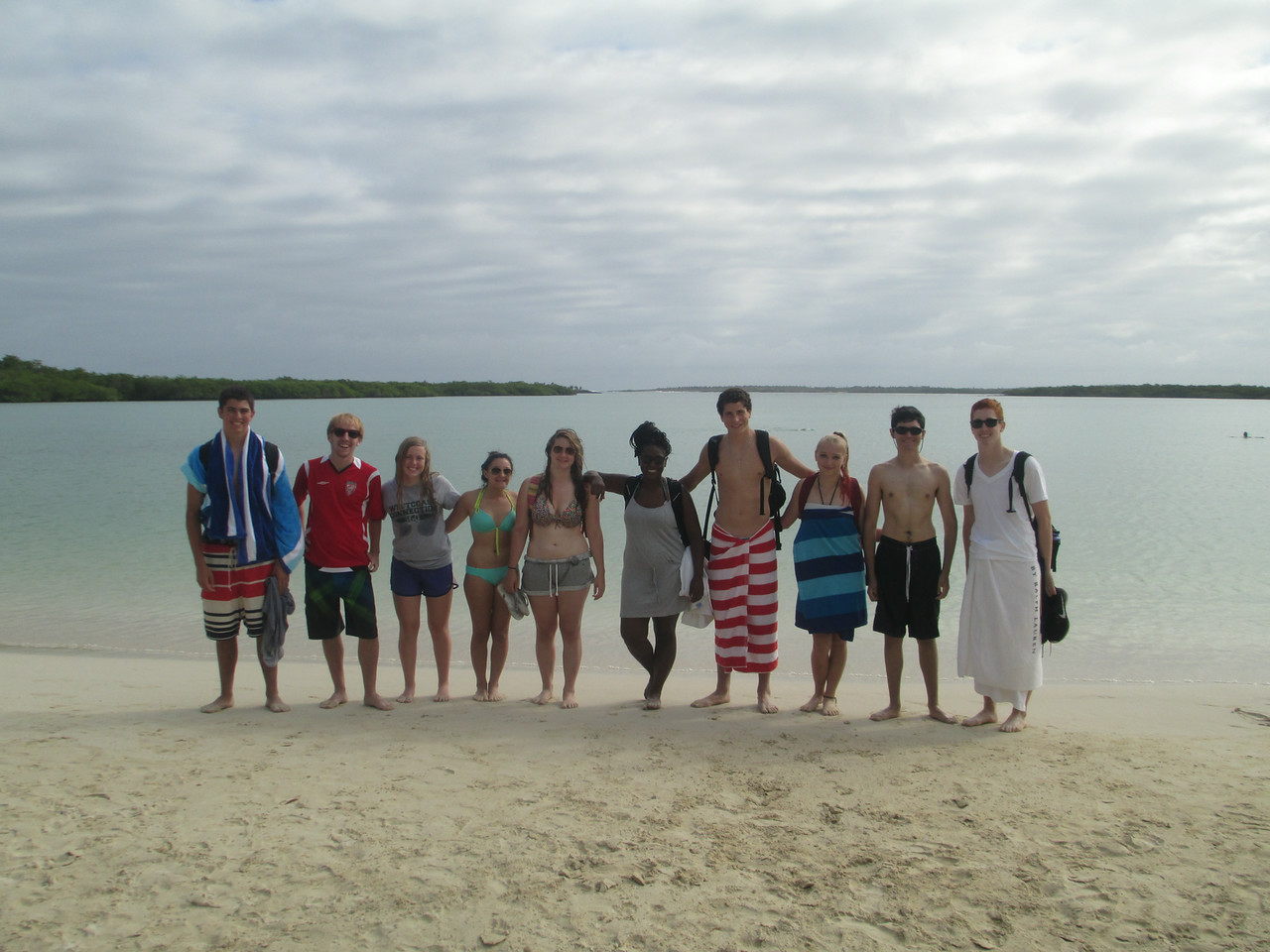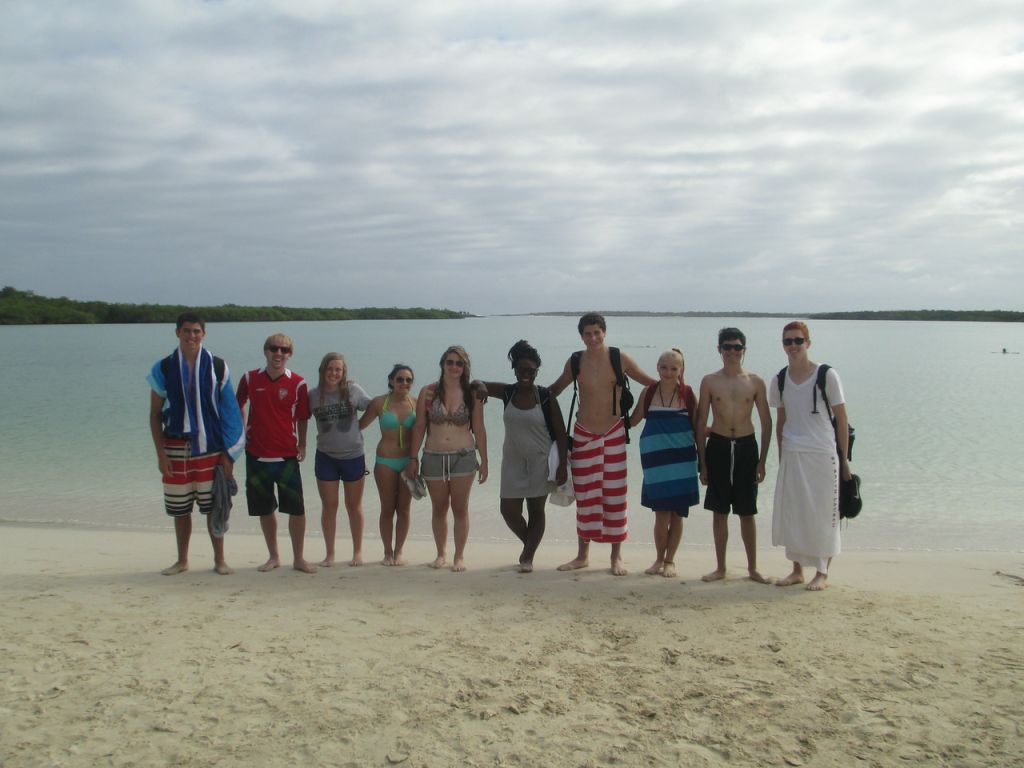 Just like that, our 18 days have come to an end. On the last leg of our adventure through Ecuador we were able to visit the Galapagos Islands. While we were in the Galapagos we got to see some very exotic animals in their natural habitat. We helped reforest part of a Giant Tortoise habitat. Everyone thought it was really cool to be doing work, while right next to us Giant Tortoises were roaming around. "Big Daddy G", a giant tortoise named by Gabby and TD Joelle, sat and watched us work all day long, only about 20 feet away! Walking around Santa Cruz Island was also a great place to spot Iguanas and Sea Lions. We all took a ton of pictures and Matt took a great Selfie with a sea lion that will be cherished forever.
When discussing the trip over all, the trip members all had their favorite experiences that they wanted to share.
Michali's favorite part of the trip was the service and he says that it was "the most rewarding service I have ever done!" This service included working at an orphanage, school, senior living center, and a nature preserve.
Gabby and Remy both liked rafting down the Pastaza River the best. Gabby said "I like rafting because it put me out of my comfort zone." Remy added that "Rafting made me feel alive!" Rafting was one of the three major water adventure activities that we participated in. The other two were kayaking in Tortuga Bay and Snorkeling at Kickers Rock.
"I had a very fun experience snorkeling" Anthony declared when explaining his favorite part of the trip. TL Mikey, had a blast with snorkeling as well.  Matt also loved to snorkel and explained it this way, "I enjoyed being a foreign person, visiting and unknown and beautiful world."
It was hard thinking about just one highlight of the trip for some of us. We accomplished so much throughout our time in Ecuador and Leslie and Daniel both the whole trip was their highlight. "I liked Ecuador…. I liked the Galapagos…. You could say I liked the trip" explained Daniel. Leslie couldn't agree more by emphatically stating "I wouldn't trade this amazing Ecuadorian experience for anything in the world!"
All of these diverse outlooks on the trip really sums perfectly. Over the eighteen days that we were in Ecuador we all had amazing and life changing times, whether it be in the seat of a kayak or snorkeling by Kickers Rock, or whether it be playing soccer at the orphanage or making bracelets for senior citizens. The diversity of our trip helped us all grow in many different aspects of our lives and will help guide us in our lives ahead.
The Westcoast Blogger