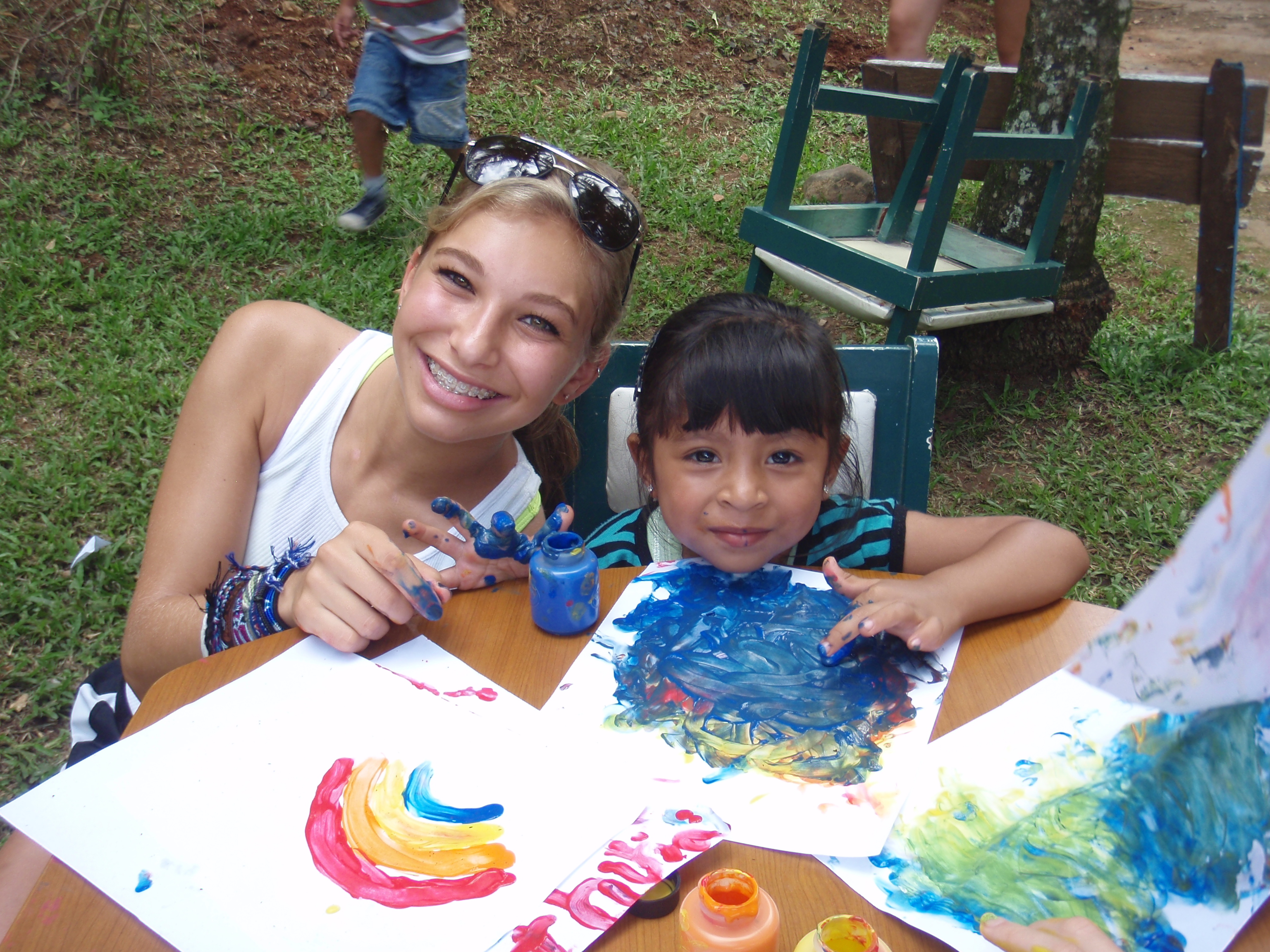 Greetings from Costa Rica!
The group enjoyed the waterfall hike at Rincon de la Vieja so much, that over half the group opted to hike there again on Sunday morning. Julia, Jordana, Julie, Nina, Francesca, Allison, Mia, Morgan, Emily B., Maddie, Dana, Katie and Randi enthusiastically traveled to the waterfall for the second trip. The hot sun and beautiful surroundings were appreciated by all! The pictures from this experience fail to capture just how beautiful the pounding waterfall sounds. The waterfall felt like a secret hideaway that offered serenity to our group as we were the only people there. Nina curled up with her book at the top of the falls!
We returned to join the rest of the group for a hike to the volcano in the early afternoon. This hike was led by two guides, Jonny and Esteban who had vast amounts of information about the biodiversity this environment offered. Did you know that Costa Rica has more biodiversity than the United States and Canada combined? We were informed of this and other facts on our well-paced hike to the volcano. Large trees centuries years old covered in caterpillars marked the path we walked along. Other highlights included bubbling mud pools and multiple bridges to cross over water.
We headed back to the hotel for a late lunch and finally some downtime to relax by the pool. We played a game in the evening where Allison made us laugh out loud with her bold statement in Meet your Match, where you get paired up with a fellow trip member based on similar interests.
The next day we traveled to Tamarindo beach where we had some time in the morning to browse the cool surf shops and grab lunch at a restaurant along the beach. Julia and Dana were very excited and pleased with their bright bracelets that are perfect for summer. After lunch, we received a surf safety demo on the beach to practice our technique. We soon broke off into groups of four with a surf instructor to ride the waves. Katie, Sophia, Dana, and Morgan all stood out as impressive surfers who improved with each ride. Nick was determined and persevered with great effort and we were all proud when he was successful! Everyone was tired after this activity and rightly so, what a work out!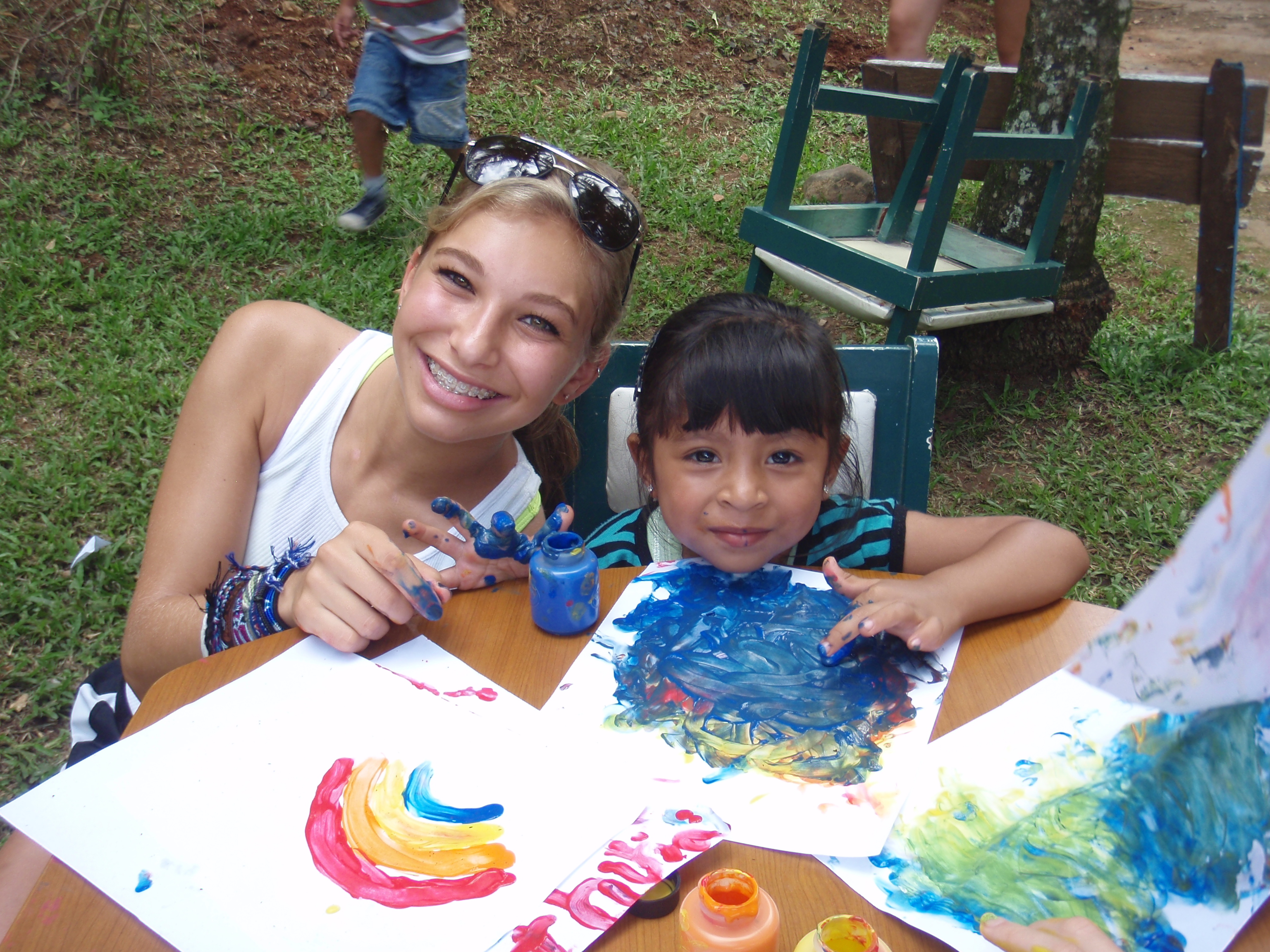 The next morning we headed to Flamingo and helped at a beautiful community school painting the exterior. We had loud music pumping which was really fun and kept the energy very positive. Maddie and Allison were recognized as making an outstanding effort and working to the very end of our session and finishing the hard to reach finishing touches by painting the gate. After a delicious lunch, we headed to a small and private beach for a relaxing afternoon. Before we jumped into the waves, Boh had a little surprise for the group. He announced that the trip was going to be divided into two teams led by Grant G., Dana, Julia and Randi. We started the events with a HUGE relay race along the beach with the trip members joining the competition enthusiastically.
The next day we had a morning of community service at a local daycare. The group had the job of finishing some painting and beautification work. What was unique about this community service is that our team finished the project which gave us a great sense of closure. Sophia went above and beyond by cleaning all the brushes and materials we used. That afternoon we headed to the beach for some more competitive activities and swimming. The two teams faced a few challenges including a sand castle building contest. Jordana and Julia impressed us with their accents they used while presenting their castle.
We have now arrived in Arenal. As soon as we checked into our hotel, we changed into our bathing suits and headed to the beautiful Baldi Hot Water Spring Resort. This was an amazing facility with a number of pools that were varying temperatures. There was also a thrilling slide to go on which was exciting. Grant D. and Nick went on this slide over and over again. Katie got some great splashes on film with her waterproof camera.
We have had a wonderful few days and are definitely looking forward to what lies ahead.
The Westcoast Blogger