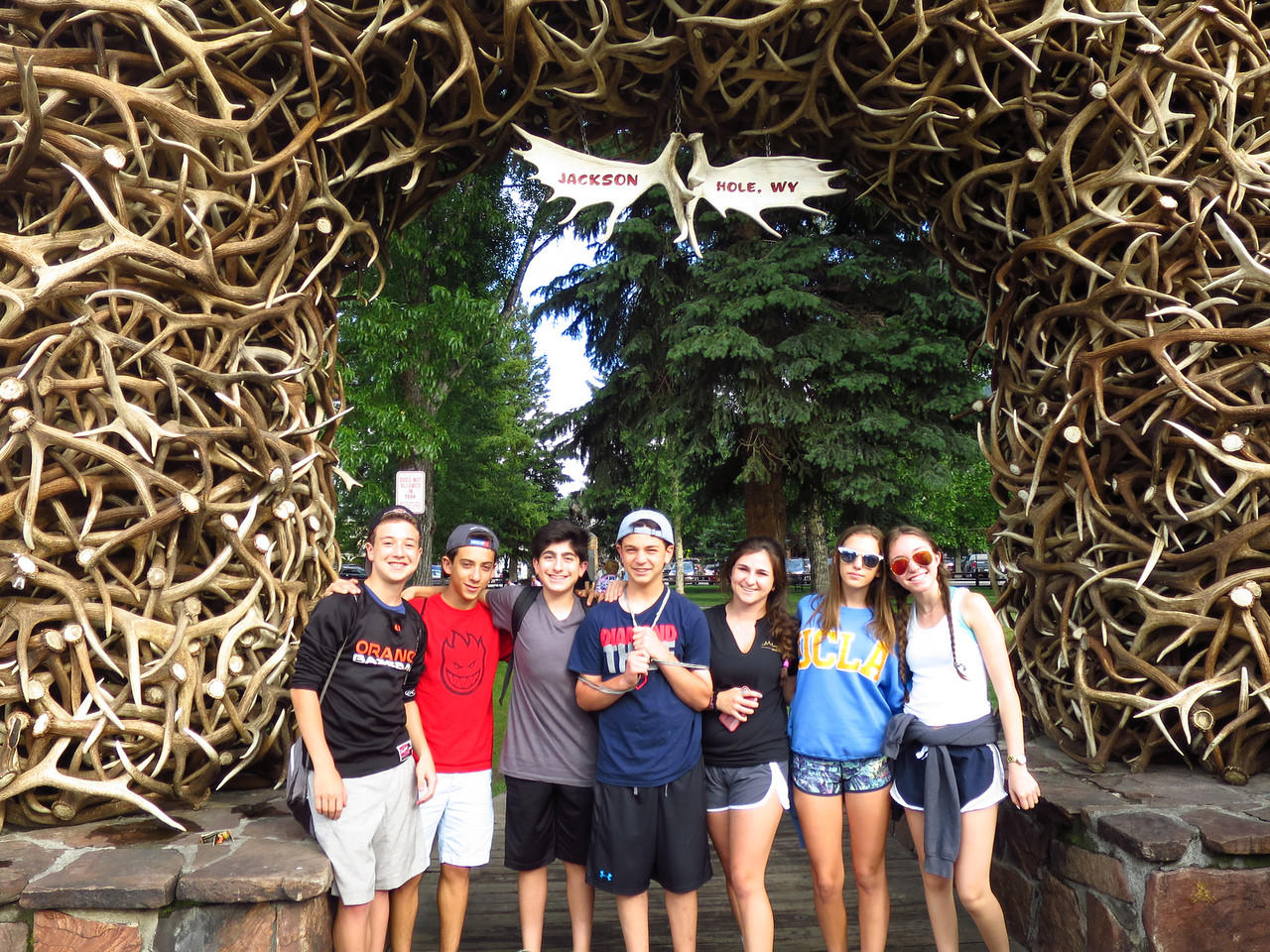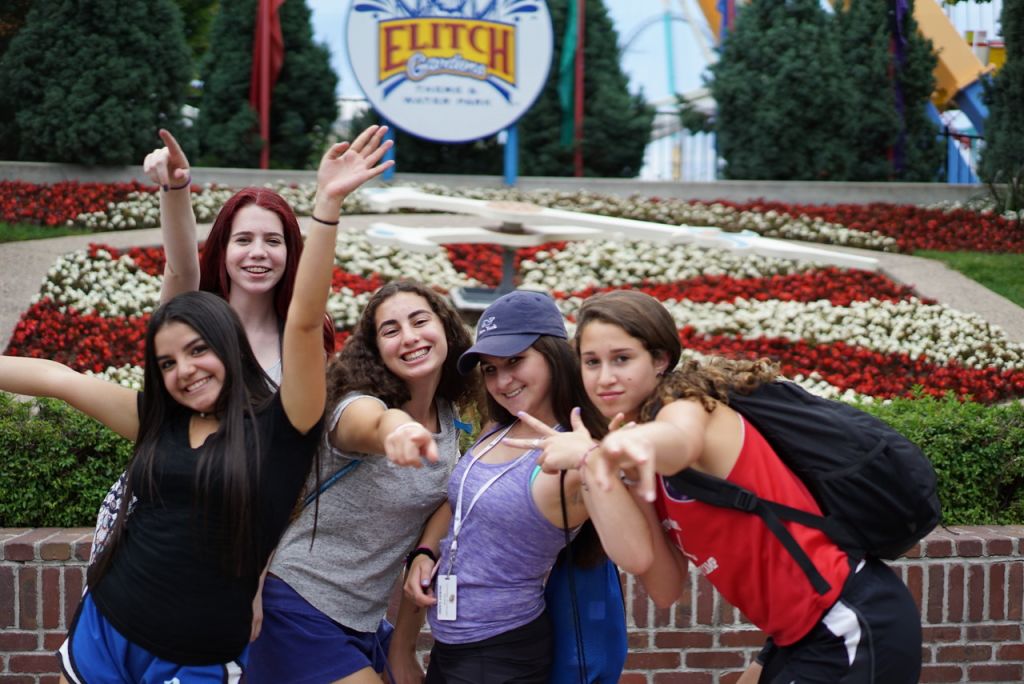 After arriving into Denver and getting to the dorms, it was time to get to know each other through some icebreakers and activities. To get to know each other even more, we started off with a relaxing evening of bowling and billiards, but not before heading to one of the coolest restaurants we've ever been to. The walls of 'the sink' kept us entertained throughout the whole meal. They're covered with cartoons, jokes and caricatures. Some of the trip members had a running competition where they tried to pick out who the doodles were supposed to be. We even signed their famous 'ceiling of signatures' alongside all the other Westcoast Connection trips and of course, President Barack Obama.
Living in the University of Colorado-Boulder dorms is definitely giving the trip members a preview of the college experience!  After a delicious breakfast we visited pearl street for some shopping and sightseeing. Some of the girls found a vendor to anoint them with beautiful balloon crowns. Then it was off to six flags! Some trip members tested their strength and aim on the games, others wanted to ride the roller coasters, others hung out and took in the atmosphere and the sights. The trip members rallied together to put up the tents. It was amazing to see our teens, who were strangers only a few days ago, working so well together.
Our Westcoast adventure continued in Wyoming! We travelled into the heart of Yellowstone National Park to witness the eruption of Old Faithful, the famous geyser. Though we were excited, the trip members said they were unprepared for just how cool it would be to see in person!
The Fountain Paint Pots stupefied us all. We saw pools of water that were such a clear blue that we could see down into the caverns beneath the surface. Mud pits bubbled around us. Small geysers erupted before our very eyes. It was unlike anything any of us had ever seen – what a cool thing to experience together!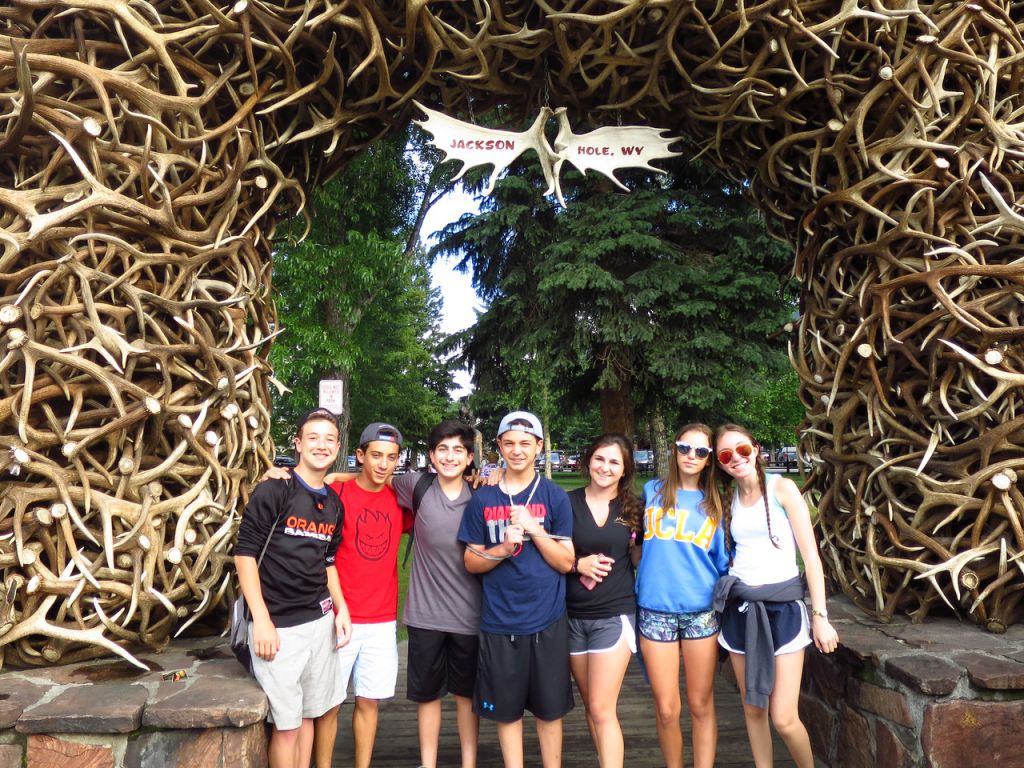 Our evening was spent in the quaint center of Jackson Hole; it's the best of small town America. The shops were all locally run and were filled with interesting trinkets to browse through.
For dinner, we had a BBQ cookout. Some of us relived our (not so long ago) childhoods and played on the jungle gym and swings after we ate.  Some of the boys represented Westcoast in a basketball game against a group of kids travelling from Kentucky – it was a lot of fun to play and watch!
We followed up this busy day with a more mellow and personal program. The group gathered around our camp fire, roasted marshmallows, and settled in then, we each shared a hope and fear that we have.  It was nice to learn about each other on a deeper level and it brought us closer together as a trip.  After that bonding session, some of the girls had bought metallic temporary tattoos earlier in the trip and decided to share with the whole trip! We still have matching shiny designs everywhere. It definitely makes us easy to spot from afar!
On our way to Salt Lake City we stopped to have an adventure on Snake River. We went white water rafting along the huge, winding river.  Each of the rapids had their own names. One of them was 'the Champagne Rapids' because at the feet of the rapids, was an underwater waterfall that created bubbles like a popped bottle.  Though the river water comes from the mountains and is very cold, many of the trip members took the opportunity to cool off by taking a swim between white waters.
Once we arrived at Salt Lake we had a whole team of chefs in our campsite kitchens!  Apparently some of our trip members have secret culinary talents they didn't share before – WOW were we impressed! The rest of us couldn't get enough and begged for more of their cooking.
The road to California is long and winding, so we stopped along the way in Winnemucca. We took this opportunity to have a laundry day (and a laundry tutorial!). It was a fun learning experience for all I'm proud to report that no clothes were harmed in the making of these memories!
-The Westcoast Blogger