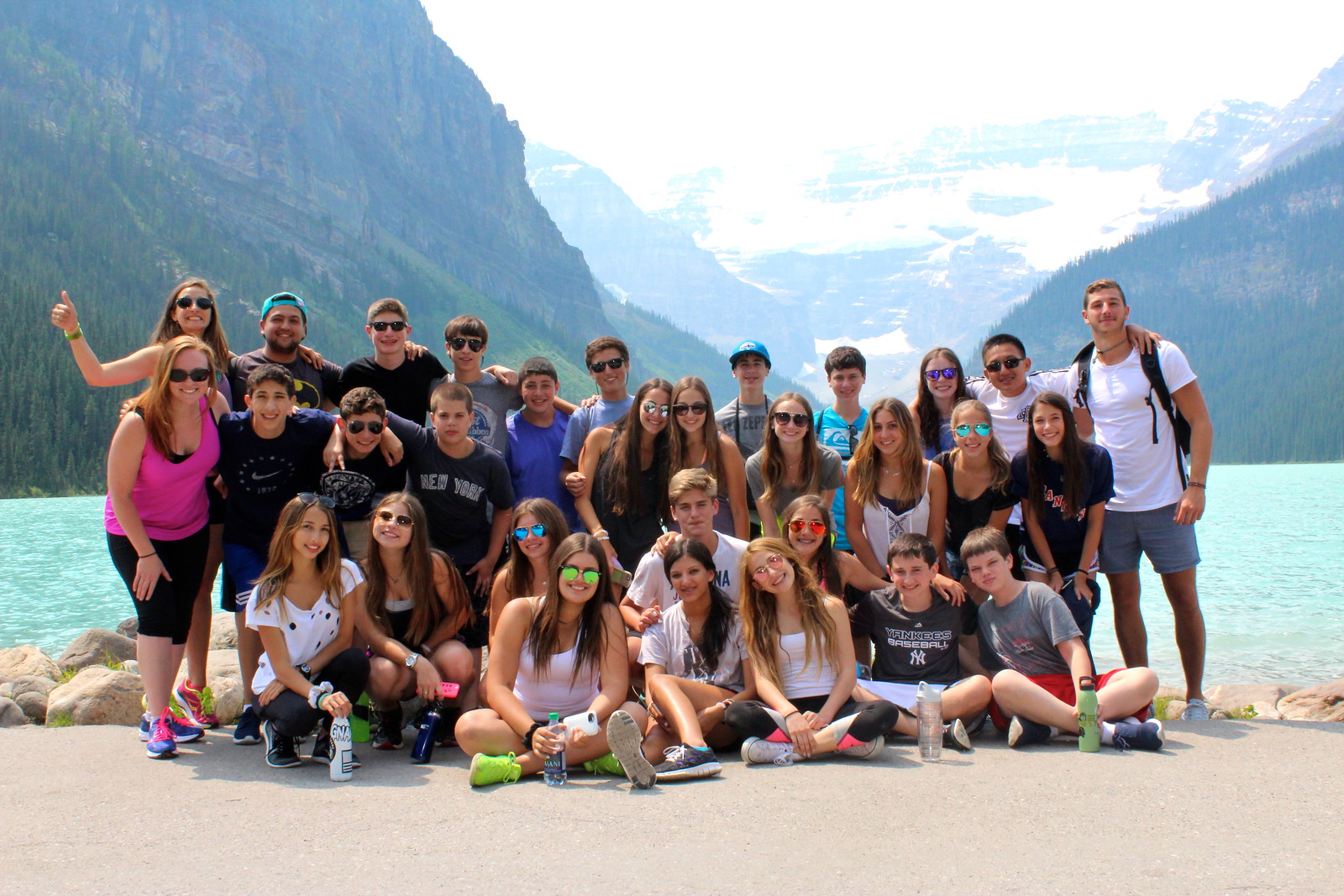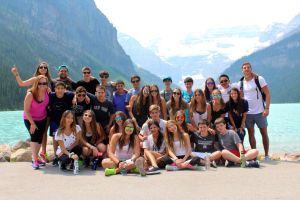 Hello Everyone!
I CAN'T BELIEVE WE ARE ALREADY ON DAY 11! The time is flying by on this trip and the activities just keep getting more exciting!  The last time we left off was in Calgary and we were headed out to Banff.
Right after leaving Calgary, we headed straight to Lake Louise. The general consensus of this stop was that Lake Louise must be what utopia looks like. The water was the most gorgeous blue that we had ever seen. We had the opportunity to go canoeing on the glacier-fed lake and the pictures we were able to take were unbelievable. It looked like everyone walked right out of a post card.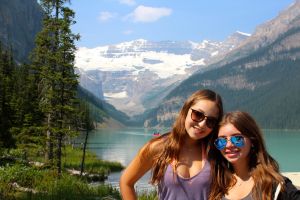 After canoeing we had a beautiful picnic lunch where it was truly difficult to tear our eyes away from the amazing view. Once we were done, we went on a hike to the Teahouse – a 2.1 mile hike! We were real troopers going up this mountain as it was definitely not an easy route; but, it was totally worth the awe-inspiring view. We were extremely lucky to have a day that was both sunny and not too hot for our first hike of the trip. In addition to all the natural beauty it was also KENZIE'S BIRTHDAY and we enjoyed cake and tiaras in her honor.
Banff was our second camping stop and it was quite different from our first in Salt Lake City – we were completely surrounded by mountains. We had an amazing dinner of salmon, steak and, barbecue chicken that was definitely better than any restaurant we could have eaten in!
The next morning we drove to the Columbian Icefields. We got to walk on a glacier that is over 500 years old. It was so strange to be walking on snow in the middle of the summer. We even got to drink fresh glacier water – it was so clean and refreshing! After our glacier adventure we got to explore the town of Banff and had a great time in the 'cute' town.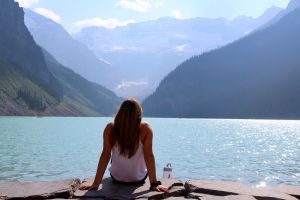 While camping was fun in Banff, we certainly cannot say enough nice things about our hotel in Kelowna. The Delta Grand Okanagan Resort was wonderful and it was so cool to be right on the lake and see sailboats from our windows! We went tubing down a lazy river and it was so relaxing and nice to just float down the river with all our friends. Everyone linked together and we floated in these giant tube circles. All in all, it was a really cool experience in nature that none of us had ever had before!
That afternoon we headed to a movie and then dinner. Afterwards, we spent the evening swimming and chilling at the pool!  It was nice to have a chance to catch up on a little R&R.
It's been a really beautiful couple of days here in Canada for us. It's hard to believe we are almost done with the Canadian leg of our journey. We are now in Whistler for our last stop in the Great White North. The group is starting to become a real family and everyone is having a fantastic time. There are so many things to look forward to and we can't wait to do them all!!
Until next time!