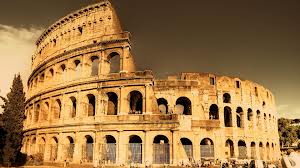 Bonjourno!
Our trip has begun in the eternal city of Rome and we are officially off to a fantastic start. With new friends coming from near and far (U.S.A., Canada and Israel) we can already feel that it is going to be the summer of a lifetime!
As the saying goes, when in Rome do as the Romans do, and we have certainly followed that motto. Where we started is with our stomachs, where the delicious pizzas, pastas and of course gelato have given us the energy to enjoy our wonderful itinerary and new company. Good thing we kept our handy translator Natalie around in order to understand what we order! We have tossed coins into the Trevi Fountain, seen the awe-inspiring Coliseum and the magnificent beauty of Vatican City and the Sistine Chapel, and that was all in the first few days! Ali even assisted our tour guide with some knowledge of his own.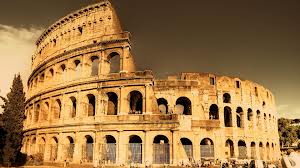 As awesome as our itinerary is, it was the trip members who really made the first few days fun. At the outskirts of the Piazza San Pietro we decided to become better acquainted by having Rock, Paper, Scissors championships which Kyra won in a heated finals against Nicole with everyone cheering on their combatants. From there we headed off to Papa Rex to have our authentic Toga Party. Jacquie, Emma and Britney all got into the spirit of the party when they stood up and danced in front of the group to some traditional Italian music, and we finished off with our Canadian group of Kyra, Sarah and Emily B. celebrating Canada day with a moving rendition of "O Canada" and receiving a round of applause from the entire restaurant.
The backpacking adventure continues as we are on our way to Perugia to see the smaller side of Italian culture. If the energy shown by Kat and Emily as they ran up and down the stairs waiting for the metro is any indication, then the momentum started by the first few days will pick up and never slow down.
Ciao!
The Westcoast Blogger
Do you want to be part of this adventure? Travel to Greece and Italy with Westcoast Connection and be amazed by their history, culture and sceneries.