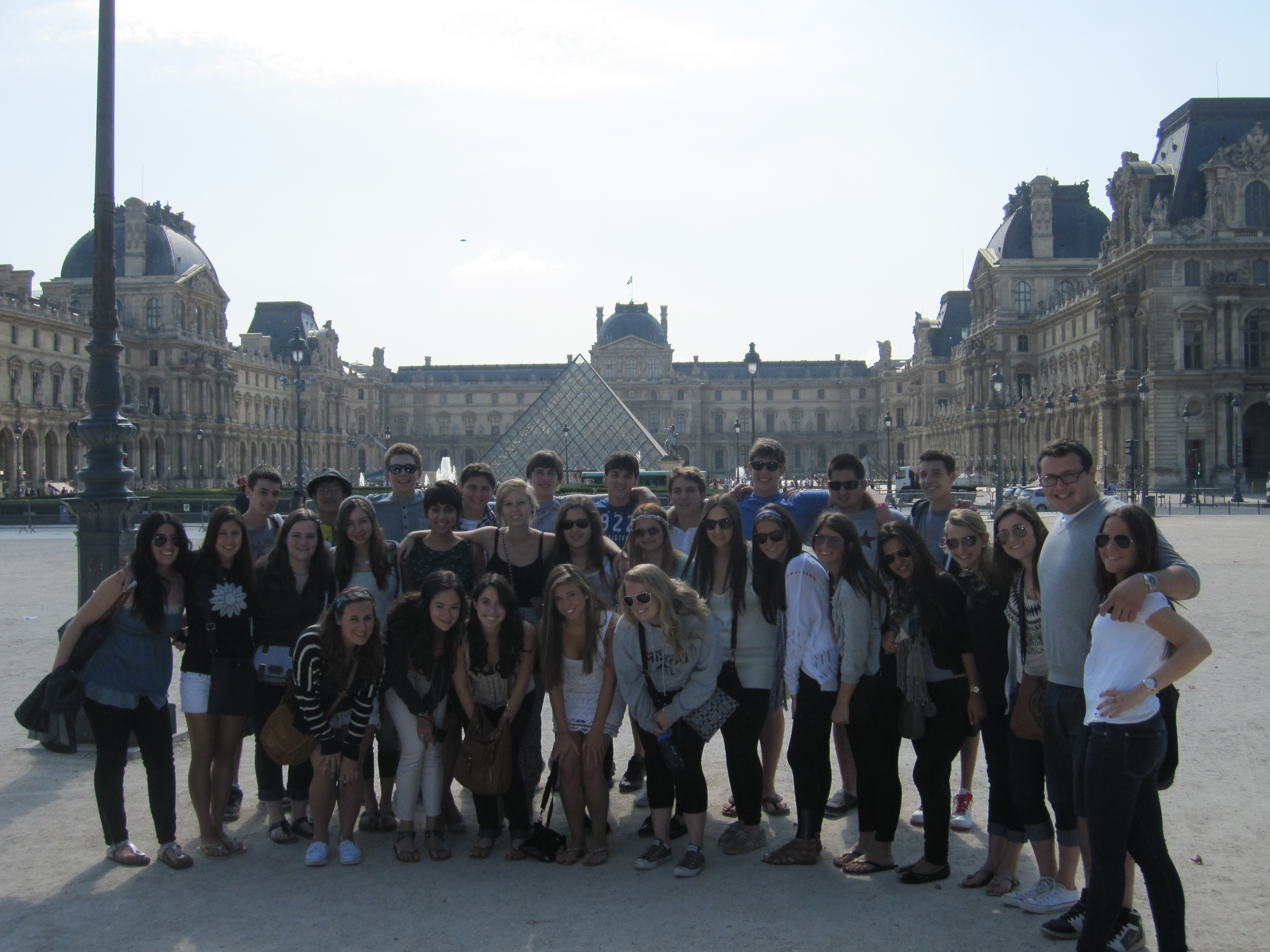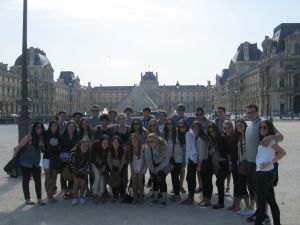 Hello from Italy!
The past few days have been filled with fun activities. Both the trip members and staff were blown away by the beauty of Zermatt, Switzerland. Dara and Lexi even expressed how they never wanted to leave the beautiful ski village. The town is surrounded by snow-covered mountains and the valleys are filled with rivers… natural beauty at its finest! While some of the trip members took part in skiing on the famous Matterhorn, others rode a gondola to the top of the mountain. The view was incredible and everyone's cameras were snapping photos left and right (literally)! Danna was so amazed by the scenery that she took nearly 100 pictures that day.
Once the skiers had finished their runs, they joined the rest of the group at the top of the mountain for hot cocoa and Swiss chocolate… de-li-cious. And, we have officially dubbed Ashley as the trip athlete since she zoomed past each trip and staff member on the Matterhorn. Impressed is an understatement! Pizza, pasta and gelato are now on our minds (and in our bellies) as we have officially made it to Italy and have already enjoyed a full day in Venice.
At the glass-blowing demonstration, everyone, especially Anna, was shocked at the talent of the maestro (a glass blower with 15 years experience). Alli enjoyed the evening's sunset as we rode in the gondola. Needless to say, we ALL enjoyed Italian cuisine. This afternoon, we played an interesting game which we like to call "Trade Up." The group is split up into teams of three to five and each team is given a pencil. The object of the game is to trade the pencil for an item worth more and continue the process to see what you end up with. Maddie, Juliet and Daniel's team came back with several pieces of Murano glass figurines and Montana's team returned with a sailor hat! Who would have known trading a simple pencil could result in getting such cool items? We will continue our journey through Italy as we head to beach-town Rimini. Soccer balls and swimsuits in hand, we are all ready for some fun in the sun.
As they say in Italy, Ciao!
The Westcoast Blogger