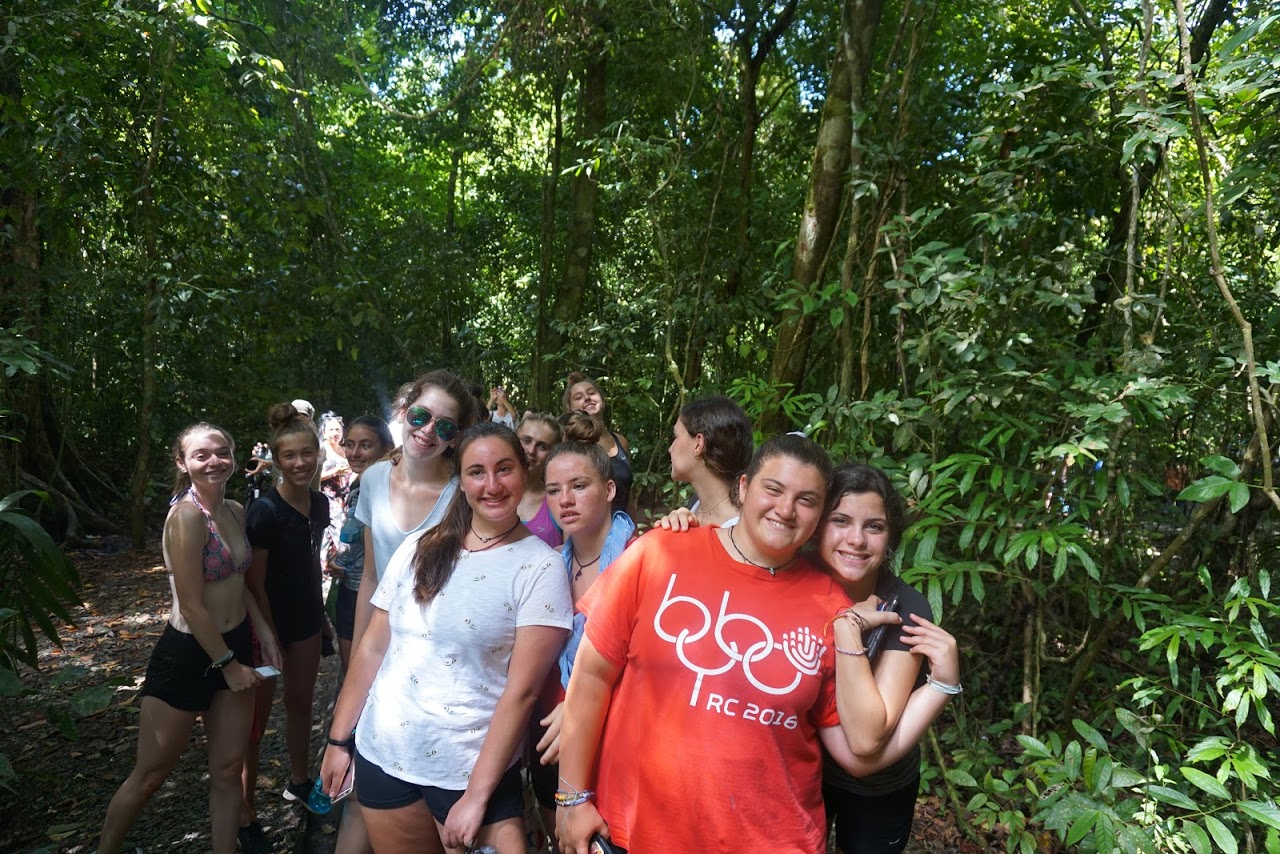 Our last few days in Costa Rica were a blast, and what better way to end our journey than at two beautiful beach locations! We spent our days in the town of Dominical relaxing in the water and surfing under the beautiful sun. Our hotel had lush surroundings and we spotted many lizards nearby and woke up to the friendly sound of birds chirping.
In Manuel-Antonio, we went to a national park and saw frogs, monkeys, sloths and more! The group also had the chance to take a dip in the ocean at one of the most picturesque beaches in Costa Rica. In the evening, we split into five teams and each team received a pen. Then the trip members were challenged to make trades around the hotel and see who could get the best gift for our leader Cait's birthday. The winners of the game had traded their way up to a t-shirt that said Costa Rica on it. Other teams brought her back hot sauce, a deck of cards, and a headlamp.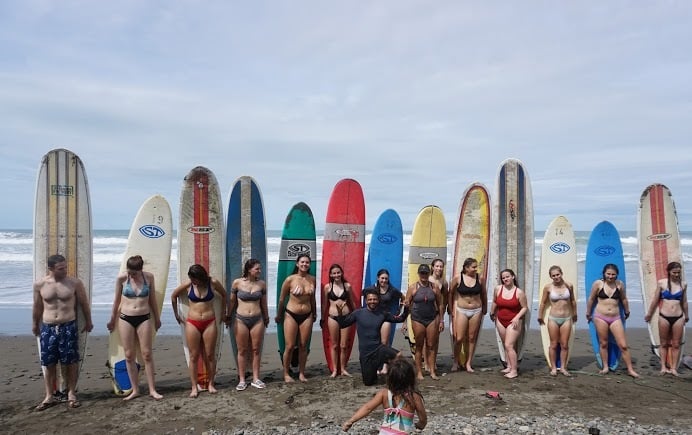 As we drove back to the Central Valley for our final night and banquet dinner, our group felt more connected than ever. Everyone had a great evening together and took advantage of the hotel's swimming pool, tennis and basketball facilities. The food and atmosphere at dinner were great and the group enjoyed playing a trivia game with questions about our experiences together. Next, we enjoyed watching a slideshow with all the trip pictures accompanied by our morning song and a special video of our bus driver dancing in every location we visited. To commemorate our newfound friendships, and as a reminder of our special moments in Costa Rica, everyone received a little booklet to write down their memories in and to have fellow trip members write kind messages as well.
The night was full of happy memories and we are all so thankful for the friendships we have made here in Costa Rica!
The Westcoast Blogger
Do you want to spot wildlife and surf on the coast? Read more about our various service opportunities in Costa Rica here!