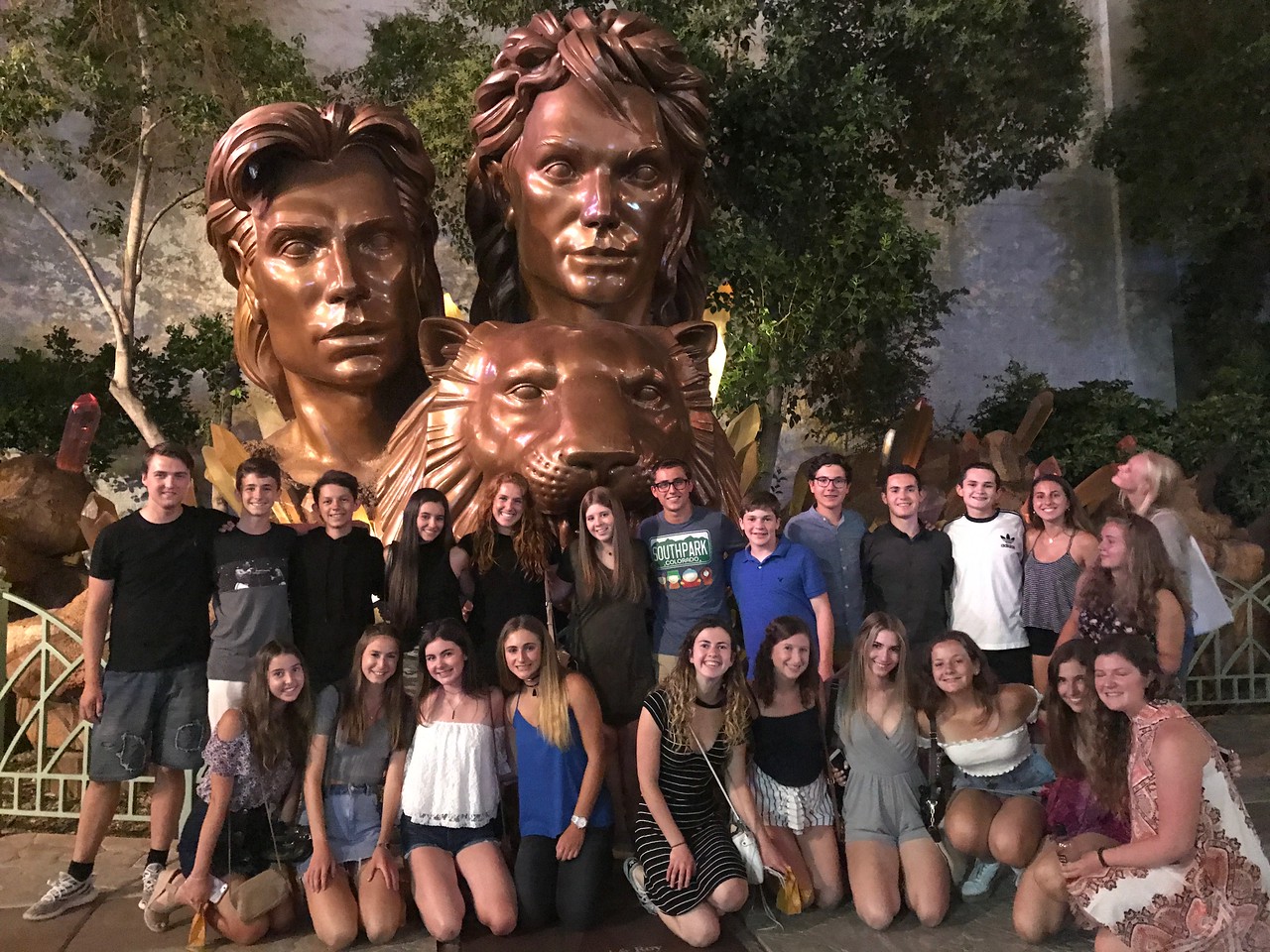 The final squad got more than just their feet wet as we started off our last seven days at the Raging Waters water park. Besides hitting all the water slides, a lot of our members cooled down with some Dippin' Dots and slushies. Afterwards, we all packed up and said our goodbyes to the UCLA campus.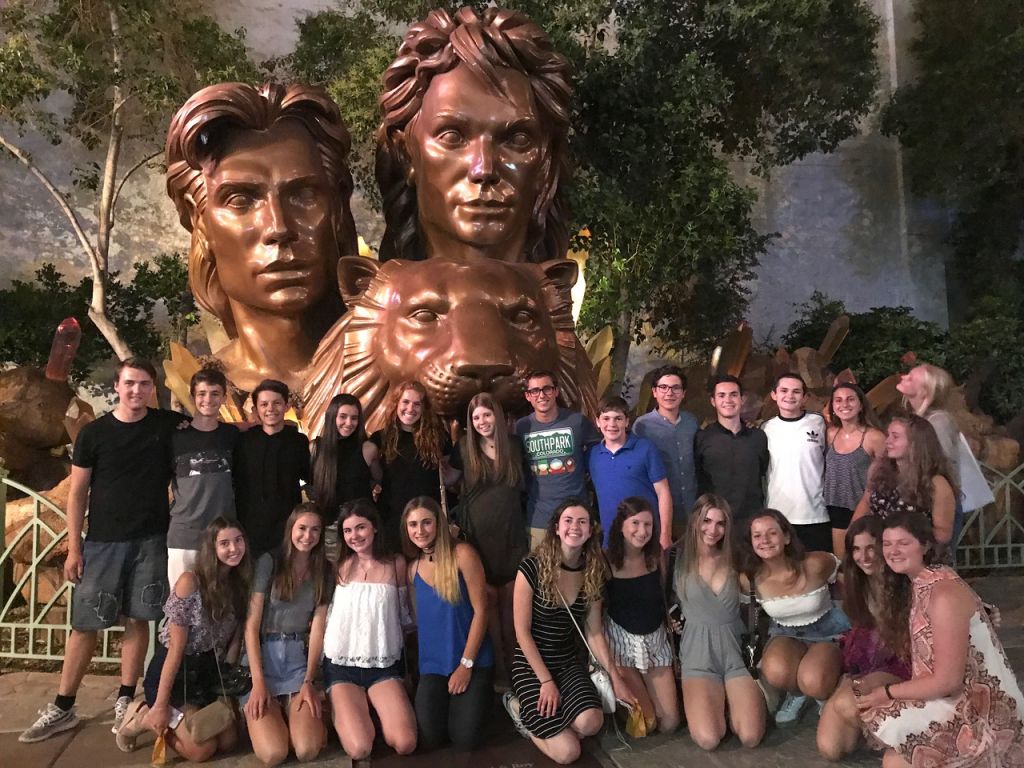 On our way to our new home at the University of California San Diego, we stopped by the San Clemente Pier for some lunch. After settling into our dorms, we headed over to the Old Town for dinner. We serenaded Mayah S. and Maya H. for their birthdays, accompanied by some of the Coyote Cafe's flamenco guitarists and, of course, some candle-adorned churros. We followed up dinner by wandering some of the shops and the spooky, haunted Old Town grounds nearby.
The second day in San Diego, we got to spend the morning and afternoon surfing, which gave everyone a lot of time to shred those waves. This time around, the water was as warm as a bathtub, the waves were the perfect size and, as we all had a bit of experience under our belt, everyone was riding waves right until their boards touched the sand! That night, we had a beautiful dinner on the water, accompanied by pan flute, at Seaport Village.
Starting our zoo visit on top of a double-decker bus gave us a bird's eye view of the San Diego Zoo. Even though it was tough to tell whether or not what we saw was a hippo or a rock, or what the vultures were actually thinking when they unfurled their wings as we drove by, everyone can agree on how cheesy the tour guide jokes were! And the elephants weren't the only ones with their trunks at the zoo, as we headed to La Jolla beach afterwards to catch some rays. We finished the day off with some laser tag, eventually crowning our two ultimate tag champions, Brielle and Adrian.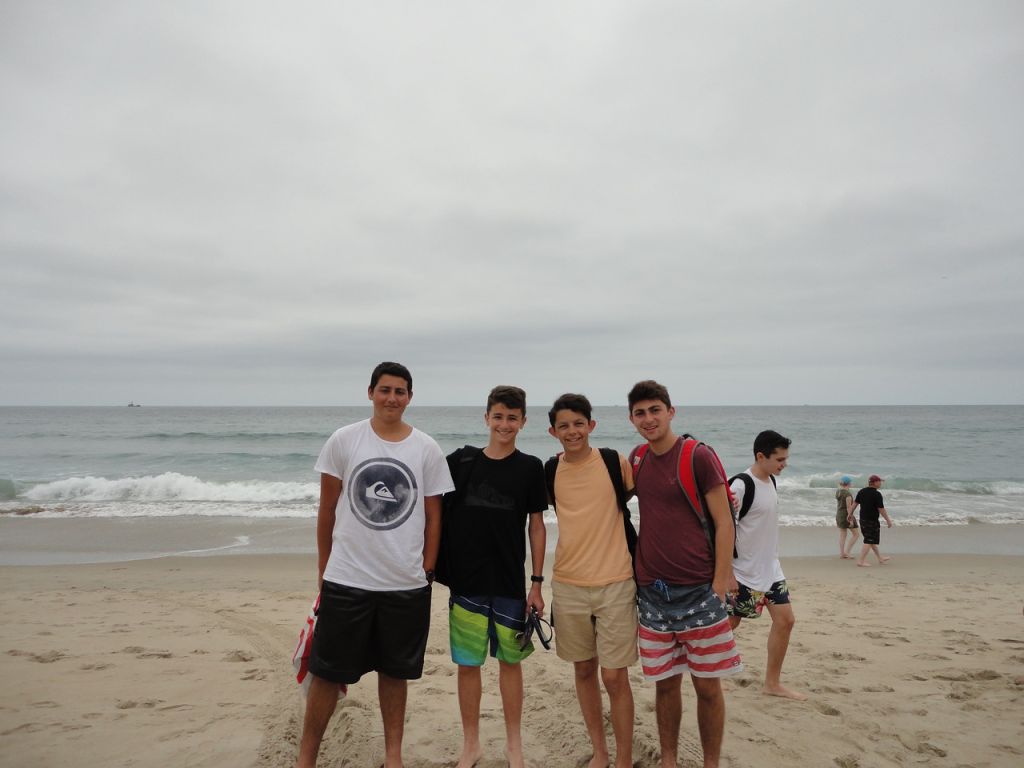 We spent the next morning at Mission Beach, relaxing before our jet boat ride that afternoon. Nobody was prepared for how quickly the boat turned around and jumped off its own wake, but it was exhilarating and a ton of fun as we all got more than just a taste of the San Diego Bay. We spent our last night in San Diego racing and shooting evil aliens at Dave and Buster's, gathering tickets to trade in for sticky hands and candy.
We journeyed through the desert to our final home at the Luxor in Las Vegas, and immediately found our oasis at the pool. After settling in, we tested our constitution with a classic Vegas buffet, then burned it all off with a walk to the Venetian to watch the fountain show at the Bellagio.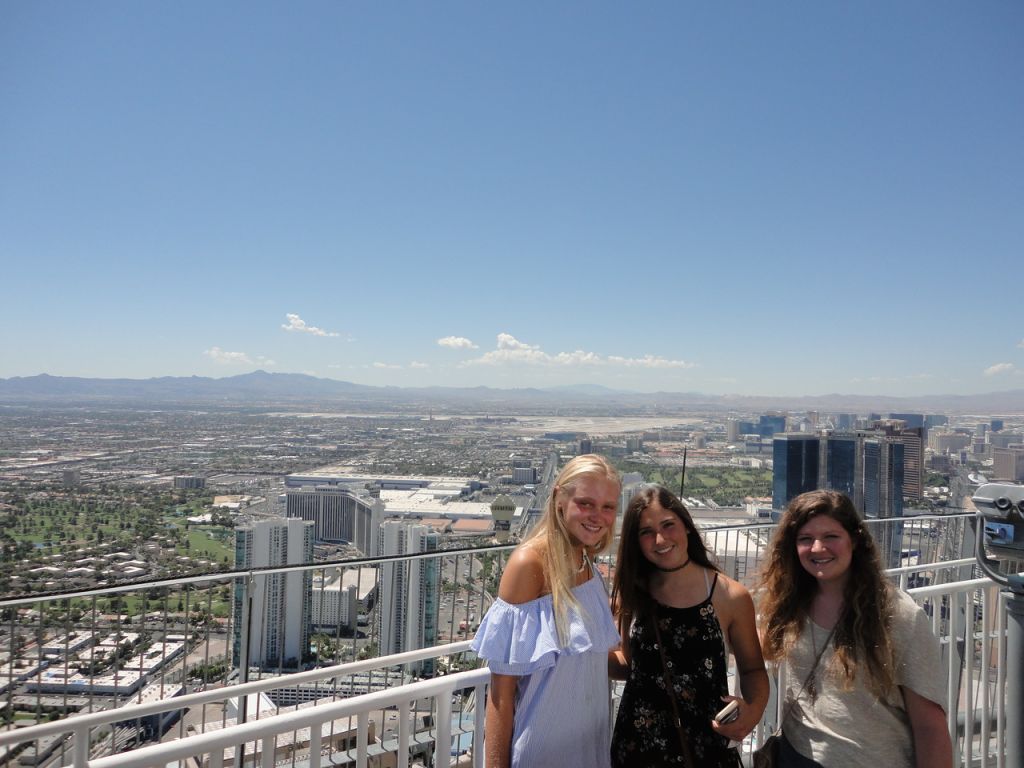 Our final day together started off on a high note, almost a thousand feet in the air, atop the Las Vegas Stratosphere. Hanging over the edge, or shooting far above the Stratosphere on its rides, we got an aerial view of the Vegas strip and a beautiful view of the hills around the city.
The students got to explore the Forum shops in Caesar's Palace for lunch and ride the New York-New York roller coaster before dinner. We got a taste of the sweet life in the Hershey, Coca-Cola and M&M stores before actually tasting the suite life in Vegas. We spent our final time together in a Luxor suite, creating mementos by writing memories of each other on cards to bring home. It's amazing how quickly a program can come to a close, even though looking back it seems like a year since we all met. It's going to be hard to get back to real life after this, though all the memories will surely last a lifetime.
The Westcoast Blogger
Do you want to learn, prepare yourself for college, and have fun at the same time? Check out our 14-day, 21-day, and 28-day pre-college enrichment programs.