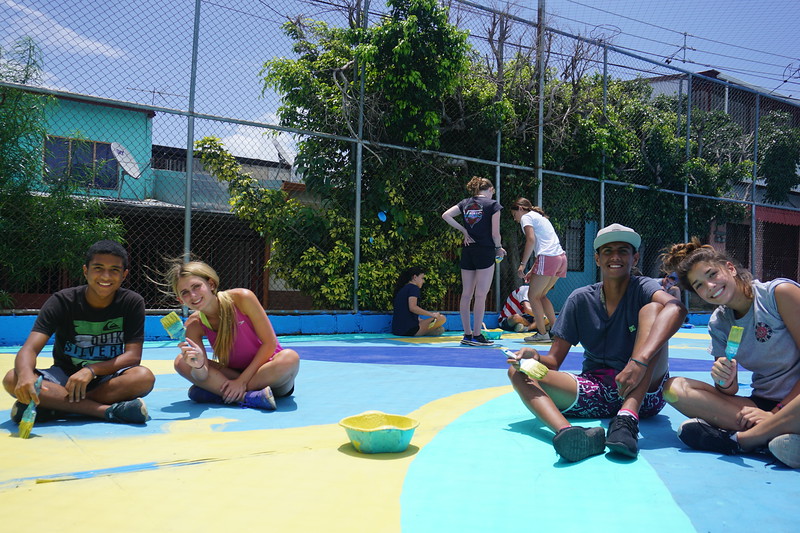 We're back in the Central Valley near San José, where we started our journey just three weeks ago. Time is racing by as our days are packed with meeting new friends, doing service work and enjoying adventure activities. This is our last service project in Costa Rica before heading home and what a great project to put all of our energy into. Urbarium is an organization that helps communities that are struggling in different social and economic ways, by improving their surroundings through beautification projects. Our job for the three days we spent together was to paint an outdoor soccer court with a mural designed by a local artist.
On our first day of service we painted the leaves and vines in blue and green on the soccer field and our vision for the mural slowly came together. In the afternoon, we spoke to some local women who thanked us for helping to brighten the community. A man who had grown up in the area came by with his daughter to share his appreciation with us. After growing up here, he continued to play soccer at a higher level and couldn't believe how great the new field would be for the kids. These encounters made us all feel new purpose heading into the afternoon. We ended our productive day with a family dinner and a pyjama-wearing movie night out.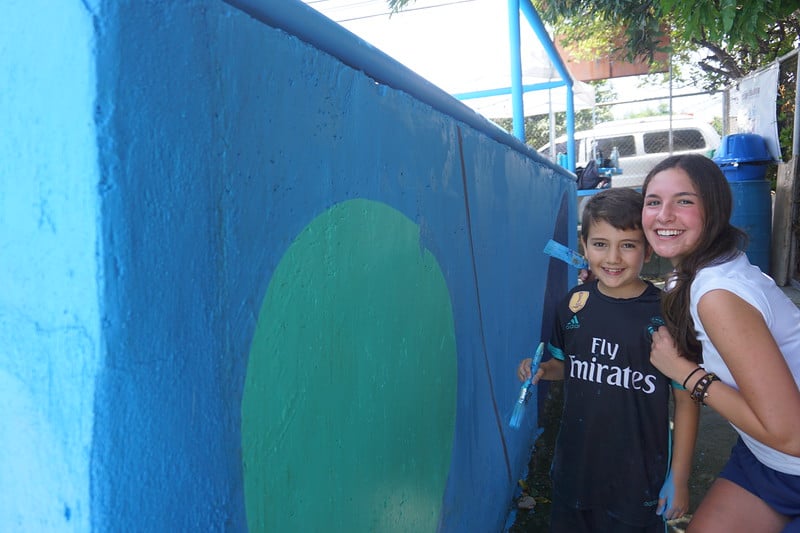 The next day we returned to our painting project and started adding yellow paint to the mural. This yellow happy color motivated the team and helped us see the finished piece of art start to form. We painted all day and had beautiful sunny weather the whole time. We went back to the hotel and had a mindfulness activity, to let our team reflect on the work we were doing. That night, Halli brought around the game Heads Up and we all played, making for lots of laughs!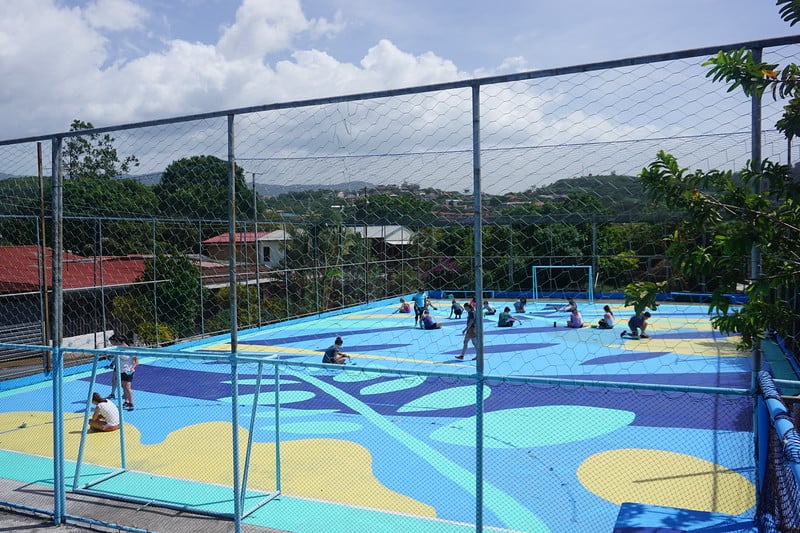 Our final day of service was upon us and we were proud to complete the mural in time so that afternoon we could play soccer with the local kids from the neighborhood. It turns out that the artist for Urbarium's project was a pretty skilled goalie too and their team won! We headed back to our hotel for some pool time and relaxation, celebrating a successful finish to our service projects.
We can't wait to get to our next destination where we surf, snorkel and hang out at the beach!
The Westcoast Blogger
Seeking a meaningful summer in Costa Rica? Read more about our various community service opportunities here!