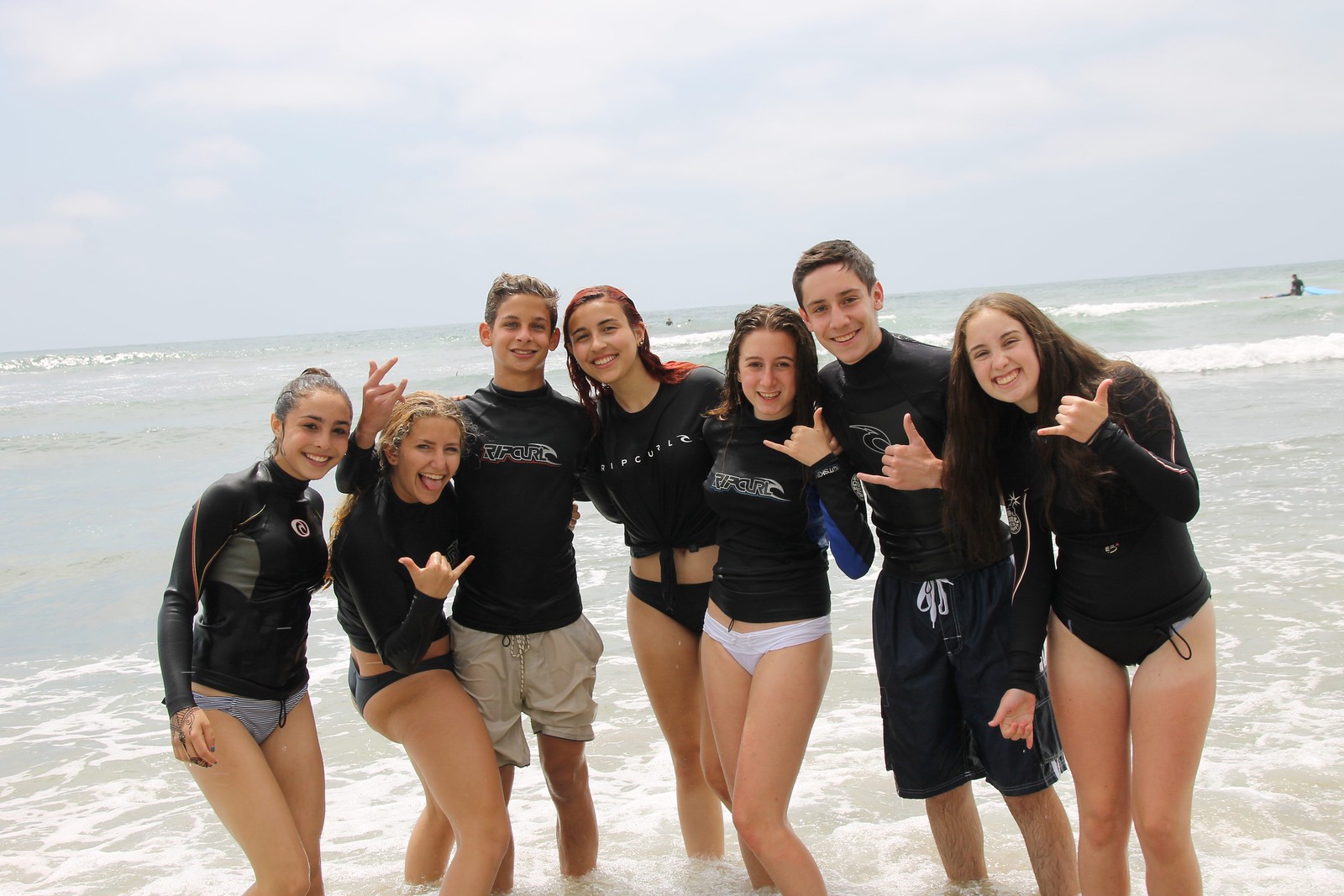 When I last wrote, American Voyageur was just finishing up in Los Angeles and about to head to San Diego. Since then, I can confidently say that the Golden State has earned a very special place in many of our hearts. Although we were sad to say goodbye to California, I'm sure we'll all visit her again one day.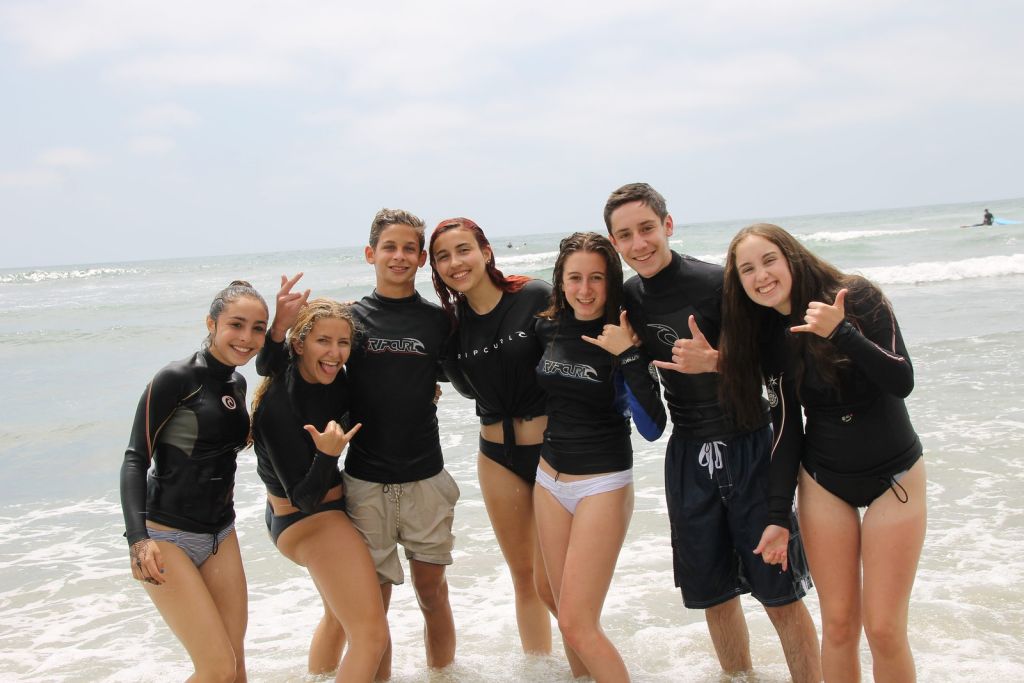 San Francisco held one of our favourite adventures to date – surfing! Many of us went into it with the impression that surfing was a very difficult activity but, little did we know, we have natural talent among us! The salty ocean tide called us and we obeyed as the waves ushered us onto shore, balanced all the while on our boards. The sun was warm and we left with salt in our hair, ready for our next adventure!
We went from the height of summer activities to mid-winter ones in San Diego, as we went ice skating! It was a strange experience to be on ice in July in California, but a refreshing change nonetheless. It was so much fun to be able to lace up our skates and slide around the cold arena! We also spent time at the San Diego Zoo, where we had a 'roaring' good time. We saw all sorts of animals throughout the zoo, including koalas (the favorite animal of some of our members).
Finally, the day came for our cruise! We gained our sea legs on the Carnival Inspiration, and the boat had no shortage of activities to keep us busy. Mini-golf champions reigned, track stars were born, and (of course!)  there was also the buffet! Catalina was our first port, and we woke to the beautiful island one morning with its beautiful pastel-colored houses on the horizon. After some time exploring there, we went snorkeling. With our masks and flippers, we watched the fish swim by, all the while seeing lots of bright orange sea creatures (both in the water and on the shore).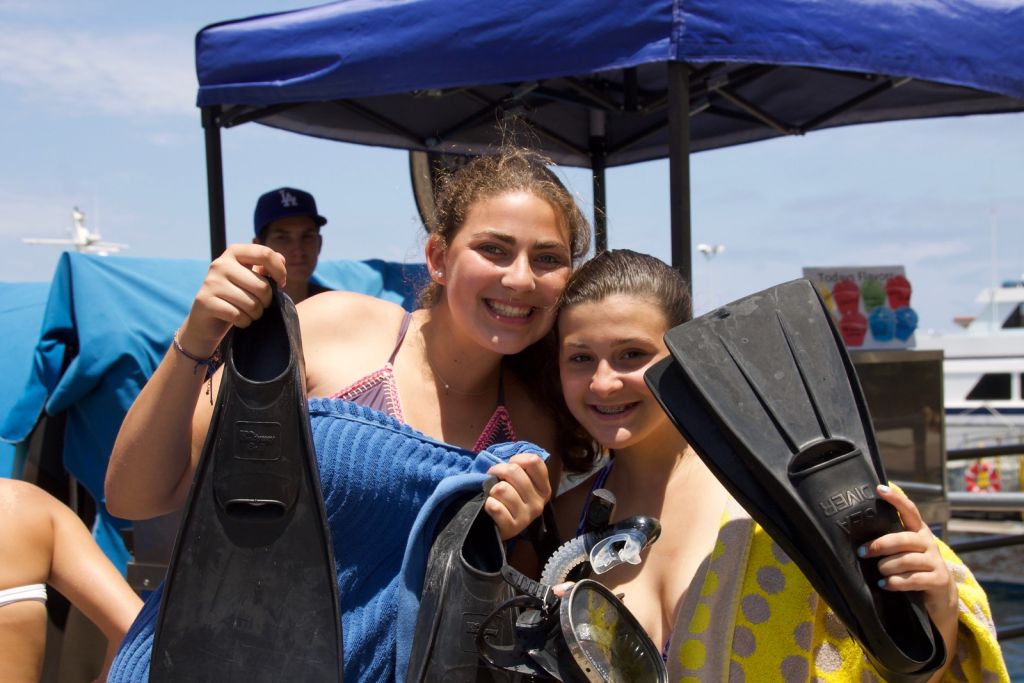 Ensenada was where we spent our time in Mexico, and we explored some local shops. One group even decided to practice their language skills and saw Despicable Me 3 in Spanish!
After the cruise, it was time for the city where secrets stay- Las Vegas! The lights were bright and the energy of the place was electric. We spent our time there exploring the famous hotels and streets, shopping, and riding some sky-high roller coasters. Vegas was fun, and now we're currently on our way to Bryce Canyon! We've heard so much about the beauty of the canyons that we can't wait to hike and explore what the region has to offer! More updates coming soon, so stay tuned!
Until Next Time,
The Westcoast Blogger
Have you always wanted to explore San Diego and Las Vegas? Join Westcoast Connection on our 40-day west coast tour and explore the U.S.A and Canada.