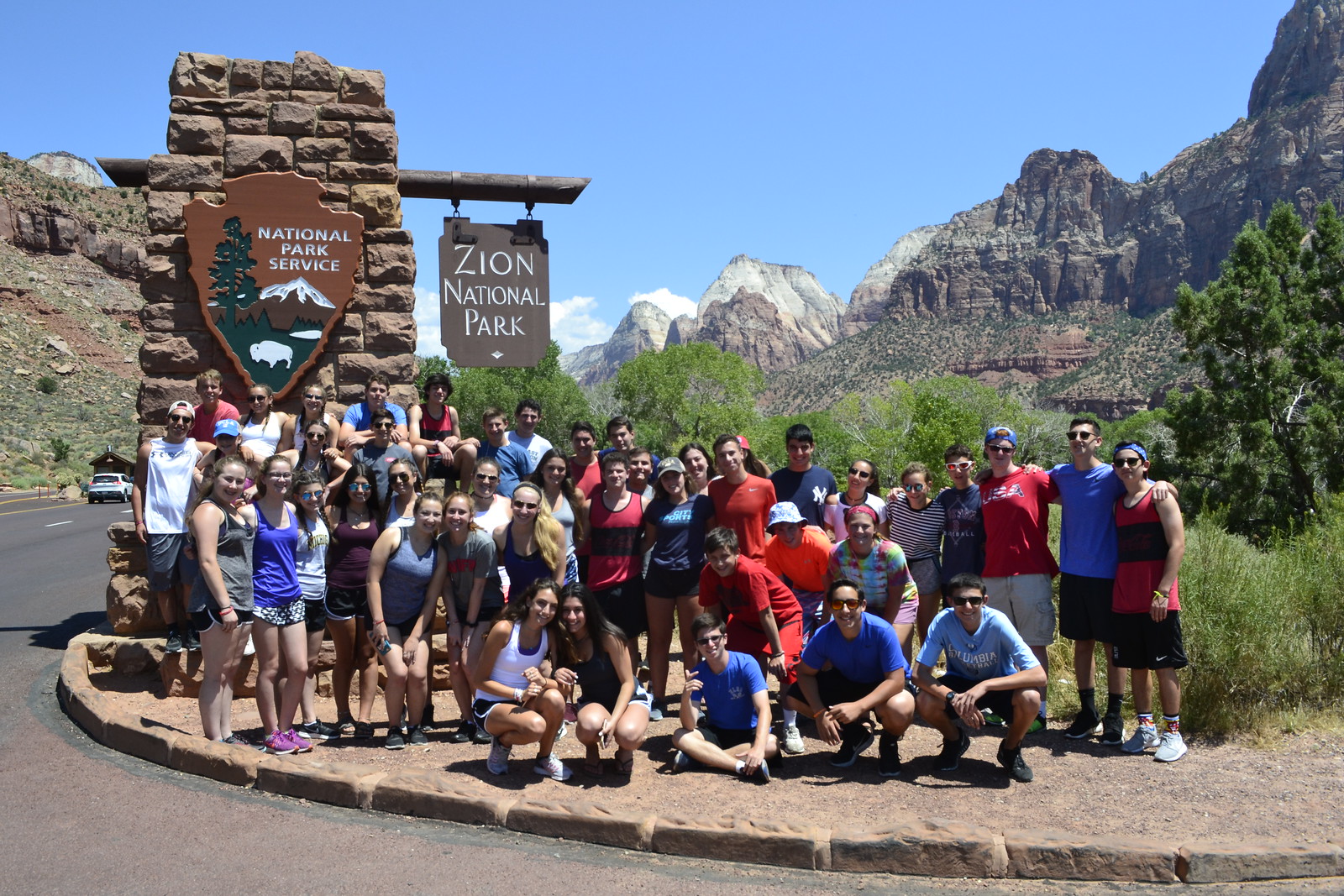 I can't believe that the day has come for me to write this final blog. It's bittersweet knowing that we'll no longer be one giant trip family. Our goodbyes were hard but we're excited to go home to our family and friends.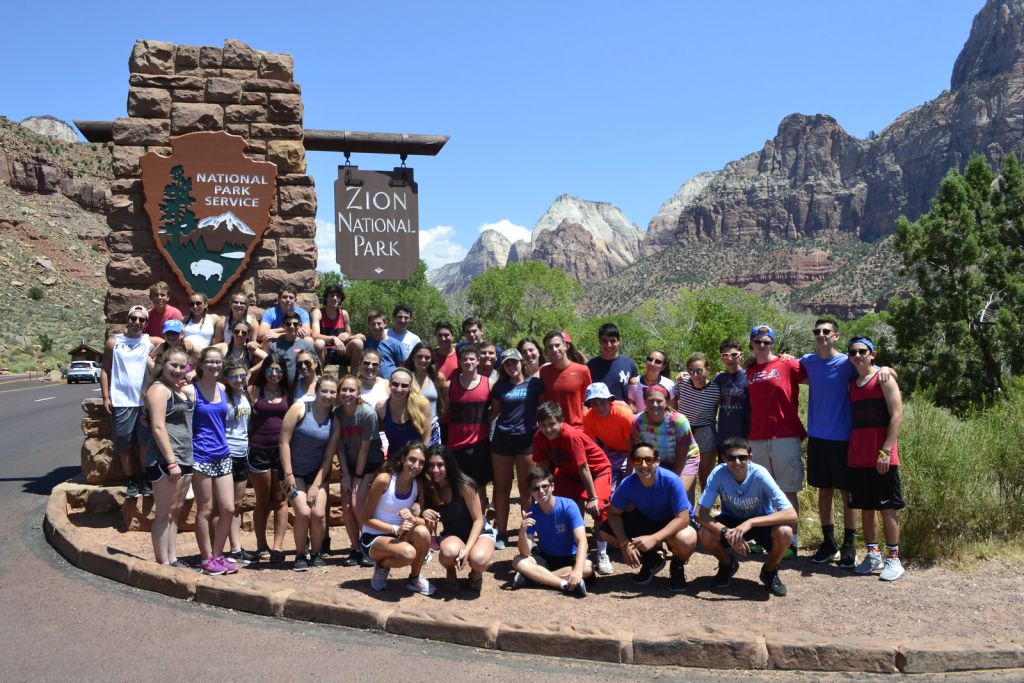 Our final days were filled with adventurous hikes and beautiful views of Zion National Park, Bryce Canyon, the Grand Canyon, and Scottsdale! Our hike through Zion led us to beautiful waterfalls that we walked under on our way to the top.
The next stop on our trip was camping at Bryce. We started our day with a hike through the canyon where we had a photo shoot at the bottom of the canyon! When we got back to our campsite we broke out a friendly competition and had 2 teams battle in friendly competition….everyone had a blast!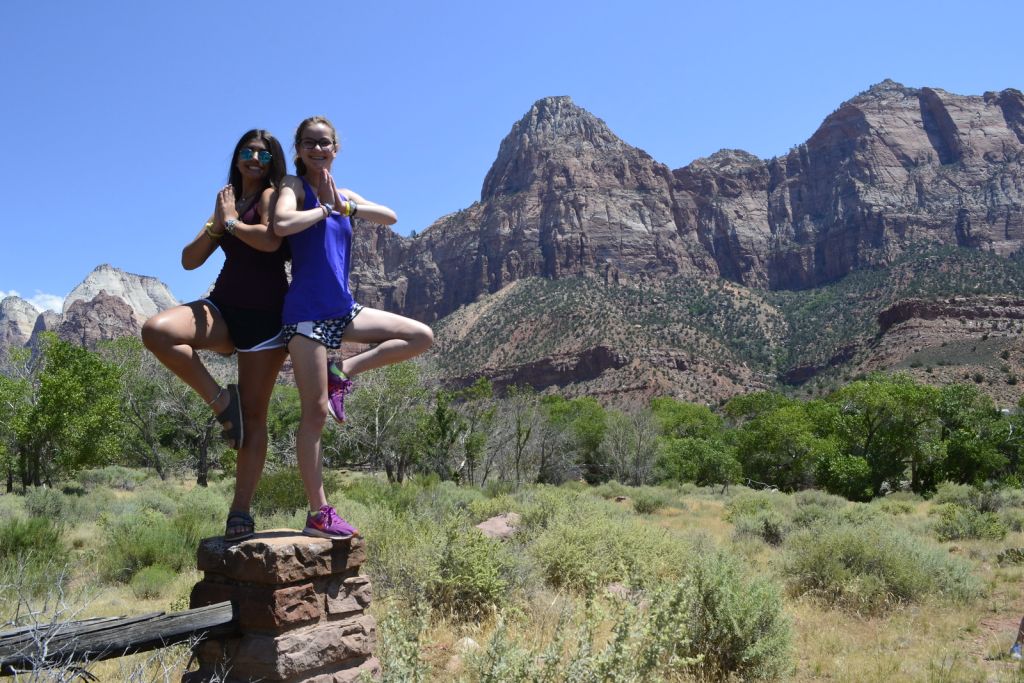 On our way to Flagstaff, we made a stop at the Coral Pink Sand Dunes. It was a giant sand box for us to run, roll and race around! We were covered head to toe with sand but it was so worth it!
The Grand Canyon is one of the most remarkable natural wonders of the world and, on our hike down, we understood why. Every angle and view showed a different, beautiful perspective to us! Looking out in the distance, we couldn't even see an end because of its massive size! We hiked about forty minutes down and we were all out of breath; we couldn't imagine doing the full four days it would take to get all the way to the bottom!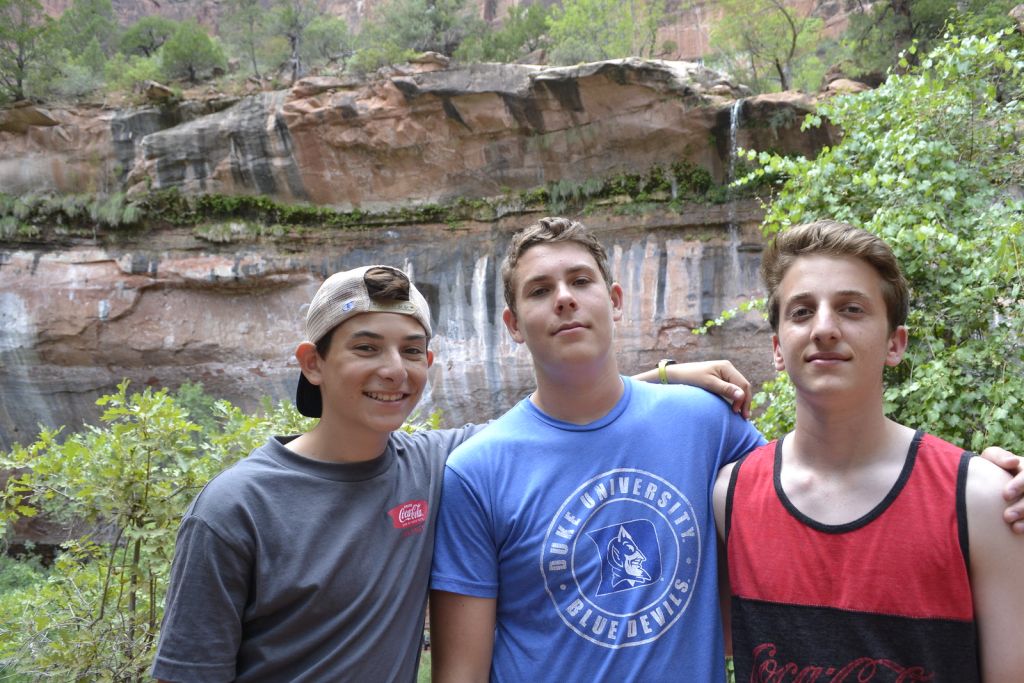 On our way to Scottsdale, we stopped in Sedona for some lunch and a Pink Jeep tour, where our drivers drove us through some of the most adventurous trails in Sedona! We got to see the views from Submarine Rock and Chicken Point, which made the tours a highlight for some of our members!
The final day was spent together in the sun with a pool day. In the evening, we said our final goodbyes with a banquet before heading off to the airport. This trip was certainly unforgettable. New friends were made and a family was created, which we'll cherish for always.
The Westcoast Blogger
Does exploring the canyons and Arizona sound like fun to you? Join our 40-day American Voyageur and explore both countries with Westcoast Connection, the leaders in student travel.