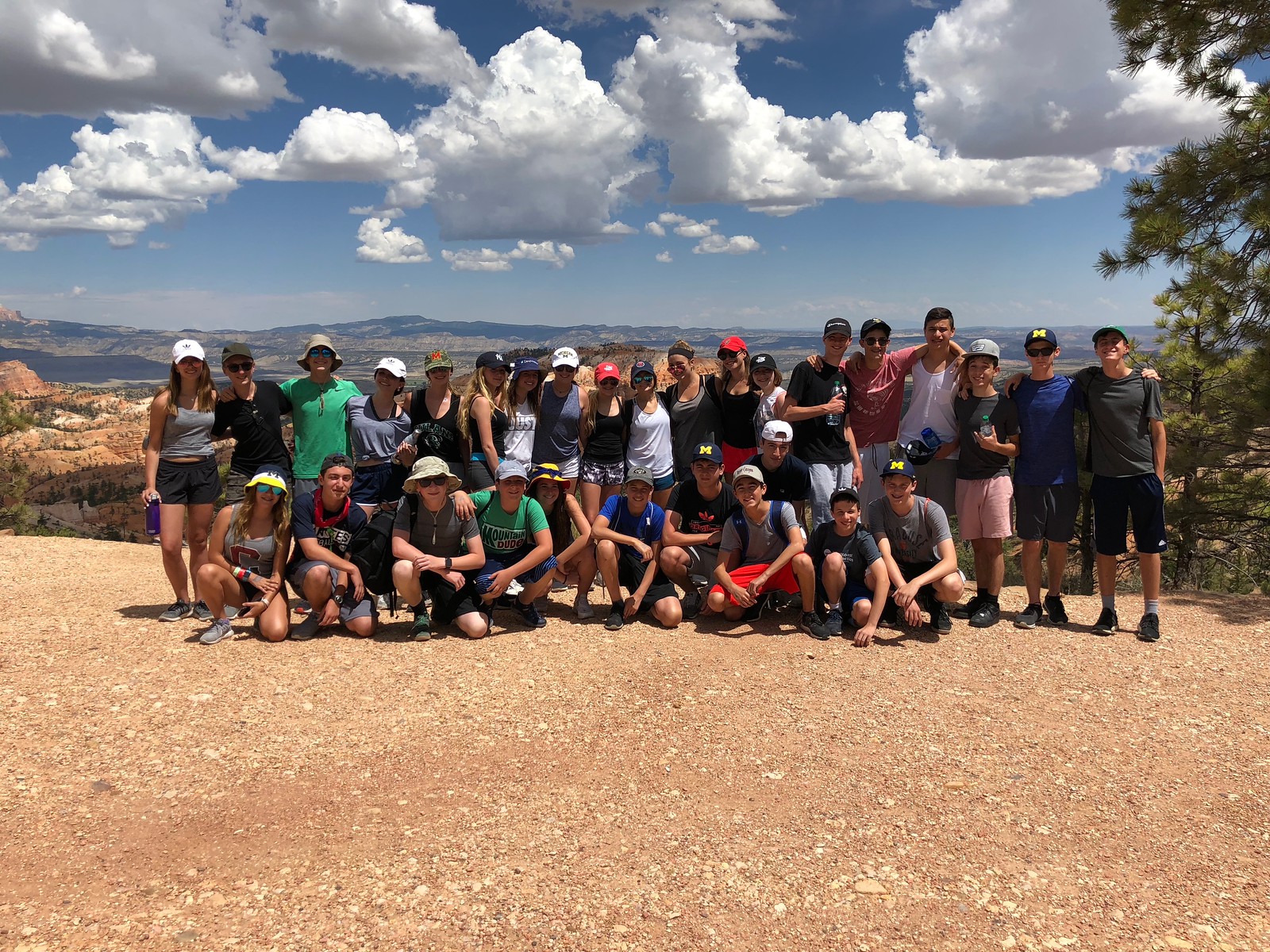 We continue our journey in Wyoming through Yellowstone National Park and experienced the beautiful outdoors right before our eyes! On the drive, we explored mountains, forests and lakes, and watched wild animals prance through the wilderness. Our first stop was at the Fountain Paint Pot, a mud pot in the lower geyser of the park. The name of this area comes from the different colors of mud that are either red, yellow or brown, depending on the oxidation states of the iron. The steaming hot springs not only delivered an interesting show, but were also an amazing sight to see! Then we stopped at the famous geyser, Old Faithful. The highly predictable geothermal spring erupts every 44 to 125 minutes and we were lucky enough to catch 2 eruptions during our visit! During its astonishing eruption, the hot water shoots up at an average height of 130 feet for 1.5 to 5 minutes. Together as a group, we were able to spot two bison, numerous deer and wolves, and a whole family of bears running across the road. The excitement and fascination of spotting and observing the wildlife was truly remarkable.
Next, we arrived in Jackson Hole and had a great time exploring the town. The following morning, the group had a thrilling time white water rafting! Many trip members were also excited to spot two gigantic bald eagles soaring above us. We continued our adventurous day with an Alpine slide and coaster. To reach the slide, everyone had to take a chairlift up a huge mountain before an exciting ride down 2,500 feet of track. All the trip members had a blast zooming through twists and turns along the track. Although the slide was loads of fun, the coaster was truly a one of a kind experience, as its exhilarating speed left us all laughing and smiling from ear to ear.
The following day, we made our way to Park City, where we had a delicious dinner in the adorable town and a treat at the famous ice cream parlor, Java Cow. We also watched a great live music performance by an incredibly talented young girl, the same age as our trip members. The group spent the next day splishing and splashing at the Lagoon-A-Beach water park! With 10 different types of water slides and a lazy river, the combination of relaxing and adventure made for a perfect afternoon. We also had a terrific time at the Lagoon Amusement Park, hopping on and off countless rides, including the famous Cannibal roller coaster!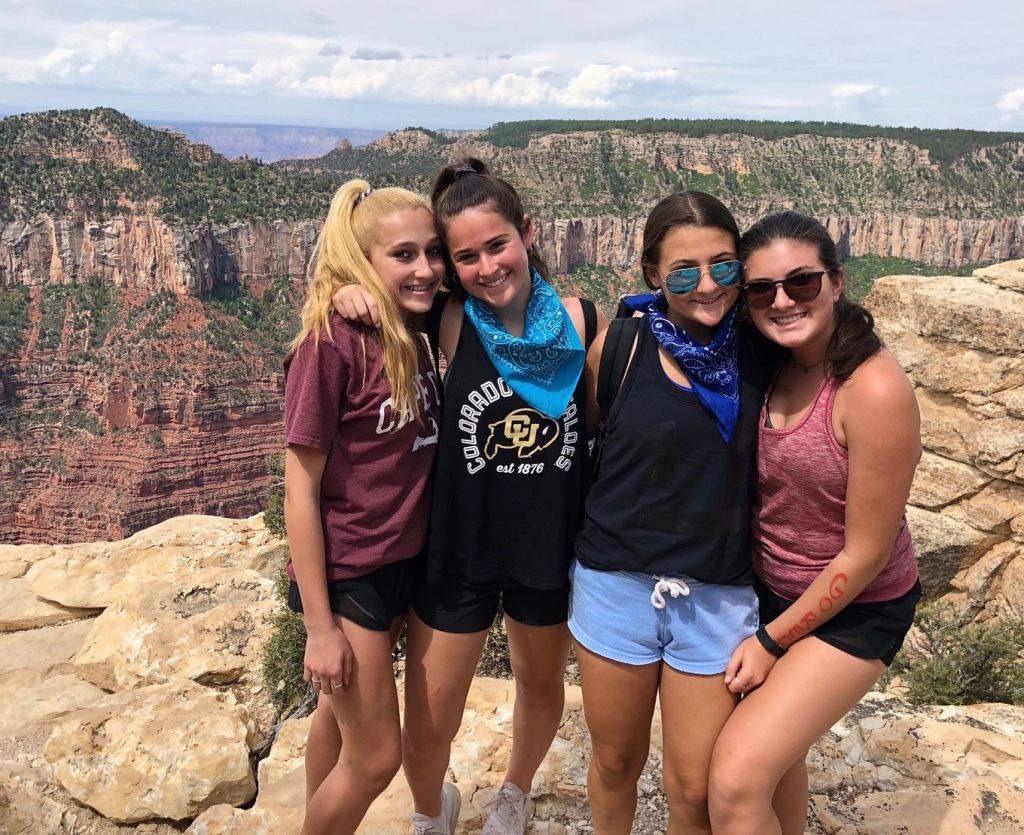 After lunch in Bryce Town, we kicked off a friendly competition with two teams participating in various games and activities! The two teams, led by their enthusiastic captains, started by playing the game, Knights, Cavaliers and Horses. Next, the group had a memorable hike up Bryce Canyon, where we were met with impeccable views. The trip concluded the night at our campsite with Name that Tune and a Spelling Bee challenge, where Jonah S. and Ago S. blew everyone away.
The festive spirit continued the next day as we ventured to the Grand Canyon. From trivia on the bus, to placing moments from our trip in chronological order, to cheering, every trip member was extremely enthusiastic. After hiking the beautiful canyon and enjoying a huge picnic lunch, our trip pulled up to the Coral Pink Sand Dunes for what was soon to be a highlight for many. Everyone took turns running and sliding down the sandy mountains with momentum that exerted our feet faster than we could have ever imagined. In the evening, we concluded our competition with more contests, such as: wheelbarrow races, walking with an egg on a spoon, push-ups and shaving balloons. We wrapped up the events with each team designing posters and performing songs.  
Our last visit in Utah was to Zion National Park, where we drove through tunnels and winding roads overlooking the unique canyons. Everyone has had a great time so far!
The Westcoast Blogger
Do you want to ride incredible roller coasters? Check out our 40-day U.S. Explorer!