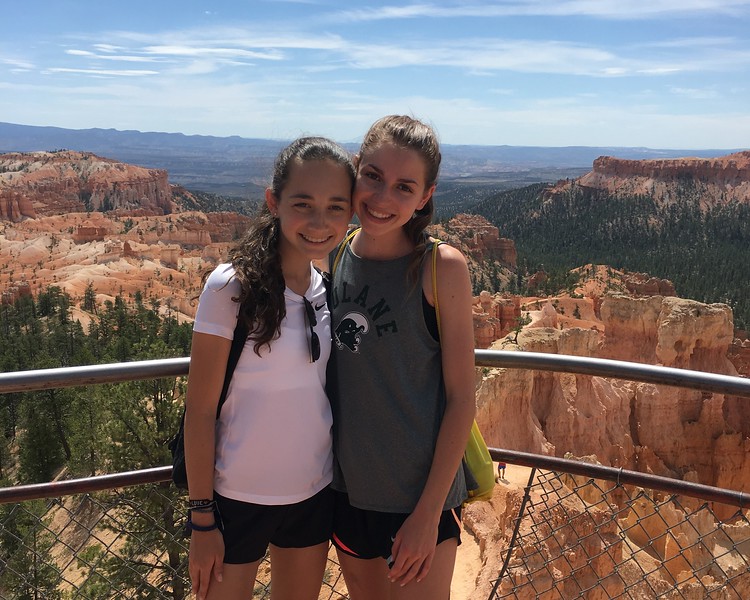 On our way from Vegas, we stopped at Jake's Chaparral, a restaurant where we watched a line dancing performance and participated in our very own lesson! Brett and Rebecca led the group in a cowboy dance with matching hats, to boot. Everyone enjoyed the new experience and it definitely won't be forgotten anytime soon.
At the campground, trip members participated in friendly games as the red and blue teams, led by captains Max, Isabel, Shawn and Julia. Activities included water games, races, capture the flag, an intense bottle flipping competition and a hilarious lip sync battle.
The group then had a great time and delicious dinner at Dave and Buster's, where Ethan won a prize for his gaming skills. The trip members also had fun showing off their basketball and dance skills, and even took part in a Jurassic Park virtual reality experience. On our last day, everyone came together to celebrate Maia's birthday at the Cheesecake Factory, before continuing the festivities in our colorfully decorated bus.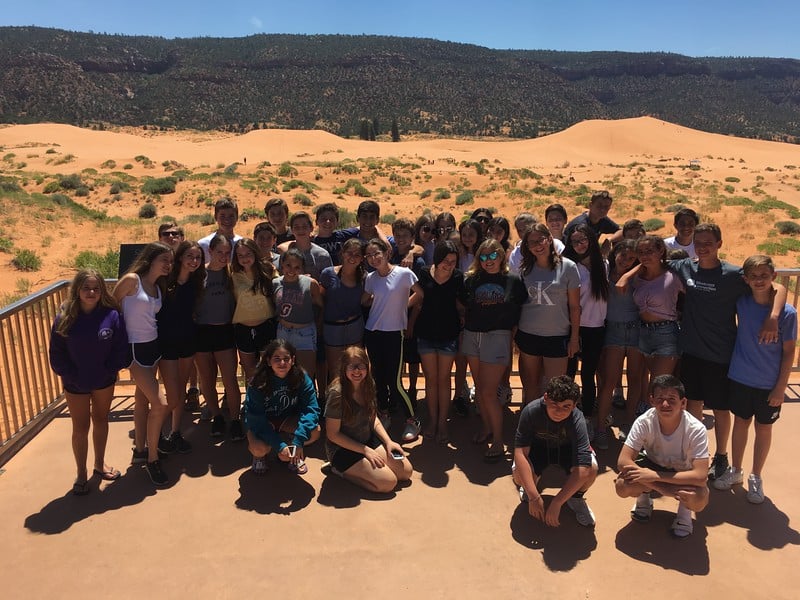 Tonight's banquet will surely be filled with meaningful farewells and gratefulness, as everyone has grown so close these past few weeks. We're excited for the memorable friendship bracelet activity to come, where each person will create a bracelet using the same piece of string, allowing everyone to bring a little piece of their summer adventures home.
Though the trip ended, the memories will always remain!
The Westcoast Blogger
Do you want to have new experiences to always remember? Learn more about our 28-day Californian Extravaganza!