Ciao from Rome! It has been a busy and fun filled last week in Italy as we've had the opportunity to explore some new regions of this beautiful country.
We visited Sorrento on the Amalfi Coast on Saturday and were off to Capri the next morning! On the island we traveled by funicular and enjoyed hiking and exploring. Then came the highlight of our day: a private guided boat tour, where we had the opportunity to view the spectacular rock formations, caves, and cliffs surrounding the island. It was such a memorable time swimming in the clear blue Mediterranean sea. We had fun admiring the many super yachts anchored in the harbor, one of which even had a helicopter on it!
Our next day, July 16th, was Sydney G.'s birthday, and what better place to celebrate it than on the beaches of Positano! The day was spent exploring the village and relaxing on the beach. Several students enjoyed fresh lemon sorbet, served in a real lemon! In the evening we returned to Sorrento for dinner and walked around a local carnival. There was a fireworks show in the main square- the perfect way to top off our amazing time on the coast.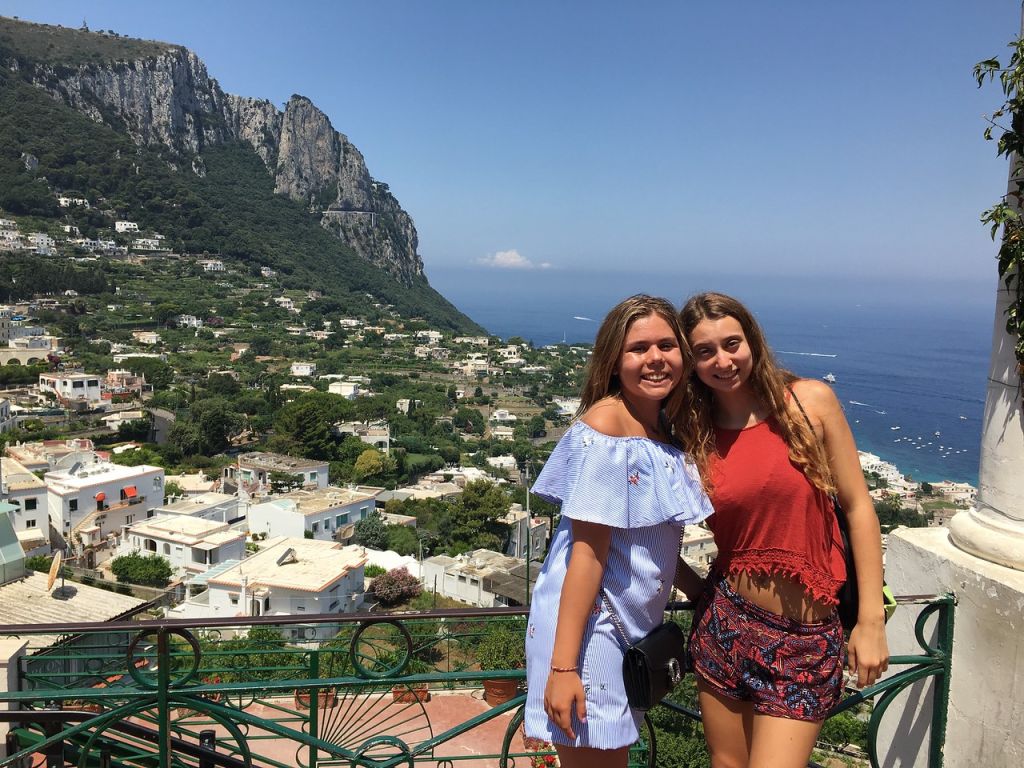 It was then onto Rome, where we began our explorations at the Spanish Steps! Then the group had a nice time walking around the surrounding area and went to Piazza Navona for dinner. The night ended with a surprise concert in Trastevere with such hits as, "You've Got a Friend in Me" and "Wish You Were Here." The next few days were filled with lots of Roman landmarks including the Vatican, the Colosseum, and the Borghese Gardens. We ate our last dinner in true Roman style, sporting togas while eating our pastas and pizzas!
It's been the program of a lifetime for all of us and we're coming home with many memories and friendships to last a lifetime. Grazie mille, e arrivederci!
The Westcoast Blogger
Does studying and immersing yourself in the Florentine lifestyle sound intriguing? Read more about our 21-day and 28-day Pre-College Enrichment opportunities!