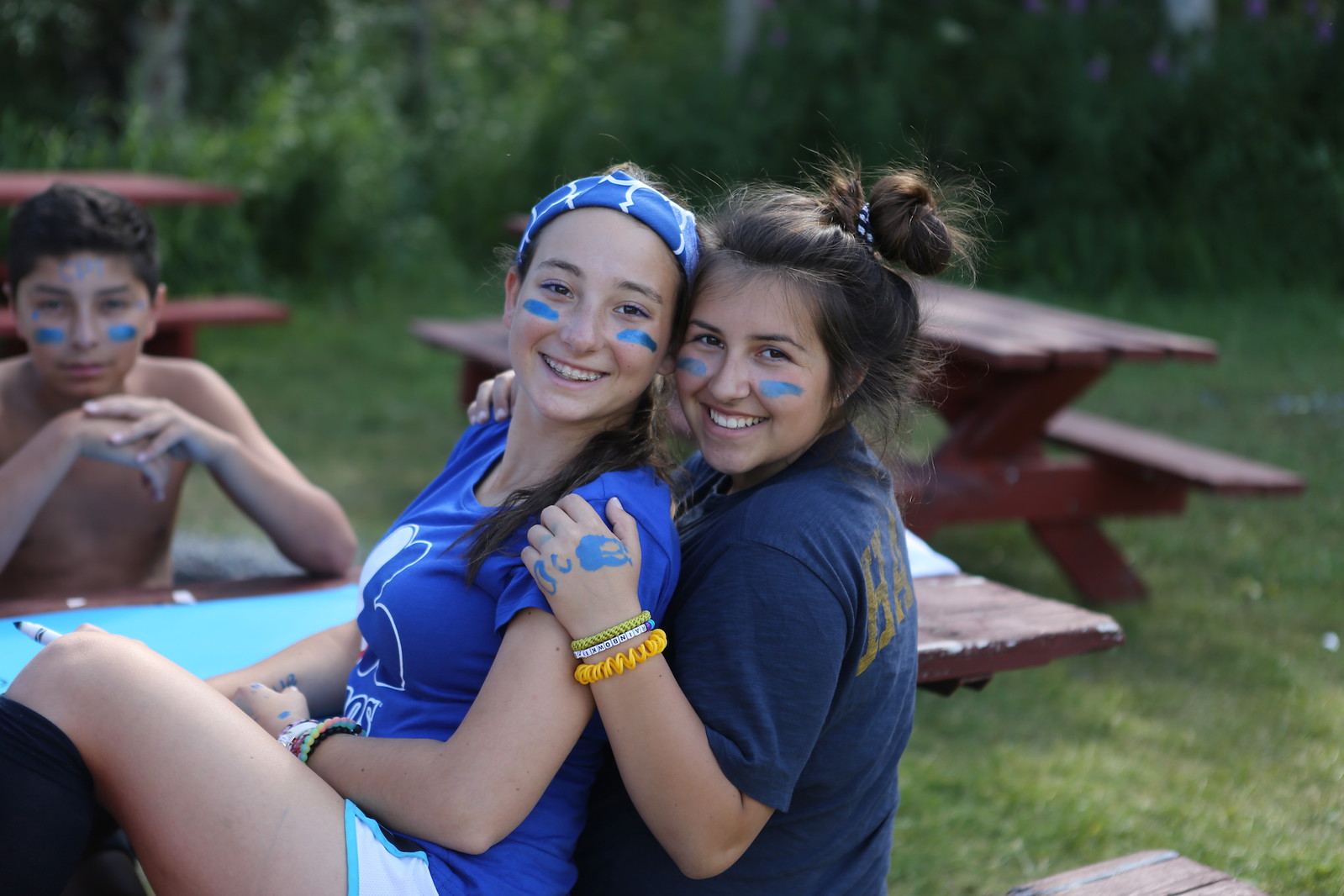 We'll be coming round the mountain – yeehaw!
With only one day left in Canada, we channeled our inner-Olympian and tried our hand at bobsledding. Since we'd watched Cool Runnings on the bus, we already knew about the track that we would be riding and the songs to sing. We had a blast flying down the track! We were even guided by Olympic athletes, which made the whole experience incredibly authentic.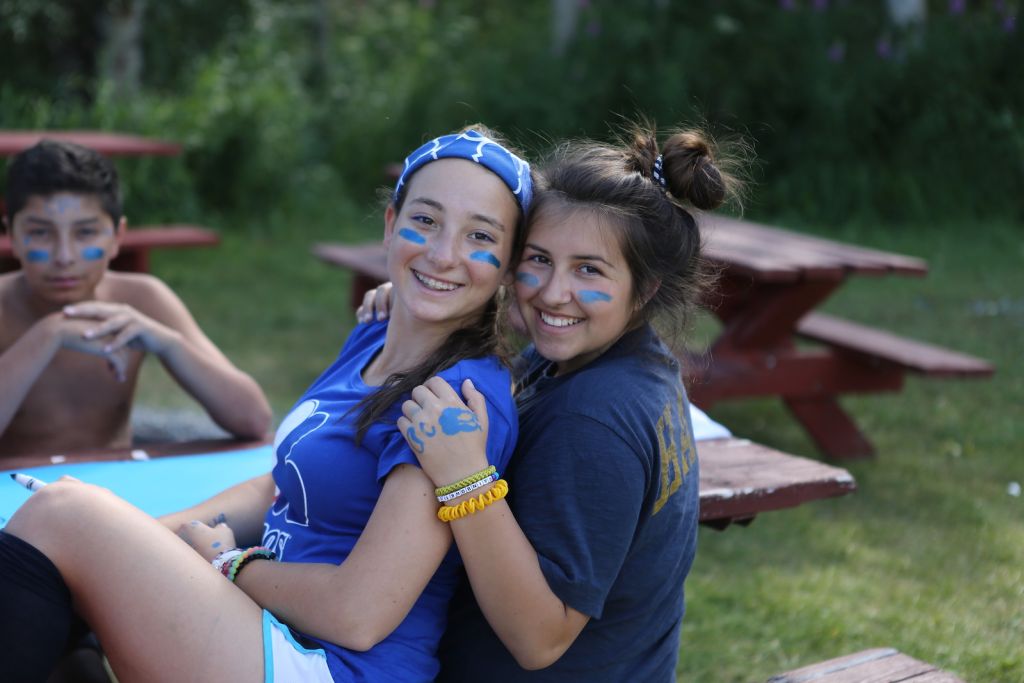 We said goodbye to the Great White North and crossed back into the US to explore the Wild West. Before we could get into the west, our trip members had a major competition – Color War! They were split into the blue and red teams, and competed in a series of athletic, skill, cooking, and team-building challenges over our two days in Glacier National Park. We were impressed with how everyone worked together and took our classic camp games, like ninja, to the next level. Both teams impressed us with their unique lyrics and choreography to their team songs – especially Jared B., whose flip wowed us all! The final competition of Cutthroat Kitchen decided our winner and, though both desserts were very creative and surprisingly delicious, it was the red team that came out victorious!
Our final camping experience of the trip also had some exciting, unexpected visitors. First, we spotted a pack of horses in the valley across from our site! And, as if that wasn't cool enough, a moose walked right through the campground!
Our travels through the west continued as we left our Montana and headed to Montana State University and then on to Yellowstone National Park. Throughout our drive, we stopped to see many geysers and had the opportunity to see Old Faithful.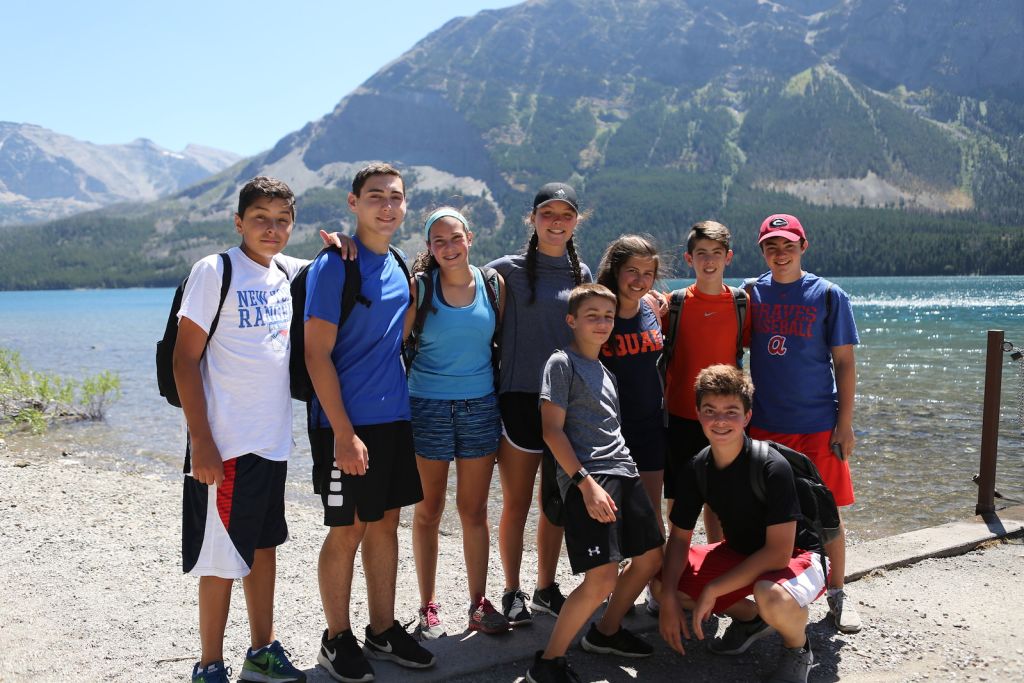 As we left Yellowstone, we found ourselves in the wild west world of Jackson Hole! We went down to the Snake River for some white water rafting. With the help of our very entertaining raft guide, Joe, we conquered the river like pros!
In Park City, the final stop on our trip, we enjoyed an ice cream treat while watching a local band on the main street; the band even gave our trip a shout-out and warm welcome! We had fun on the alpine coaster before celebrating our trip at the banquet. It has been an incredible adventure that we know we'll remember forever!
The Westcoast Blogger
Interested in exploring the natural beauty of the Northwest? Learn more about Westcoast Connection's  17-day and 25-day Northwestern Odyssey adventures.