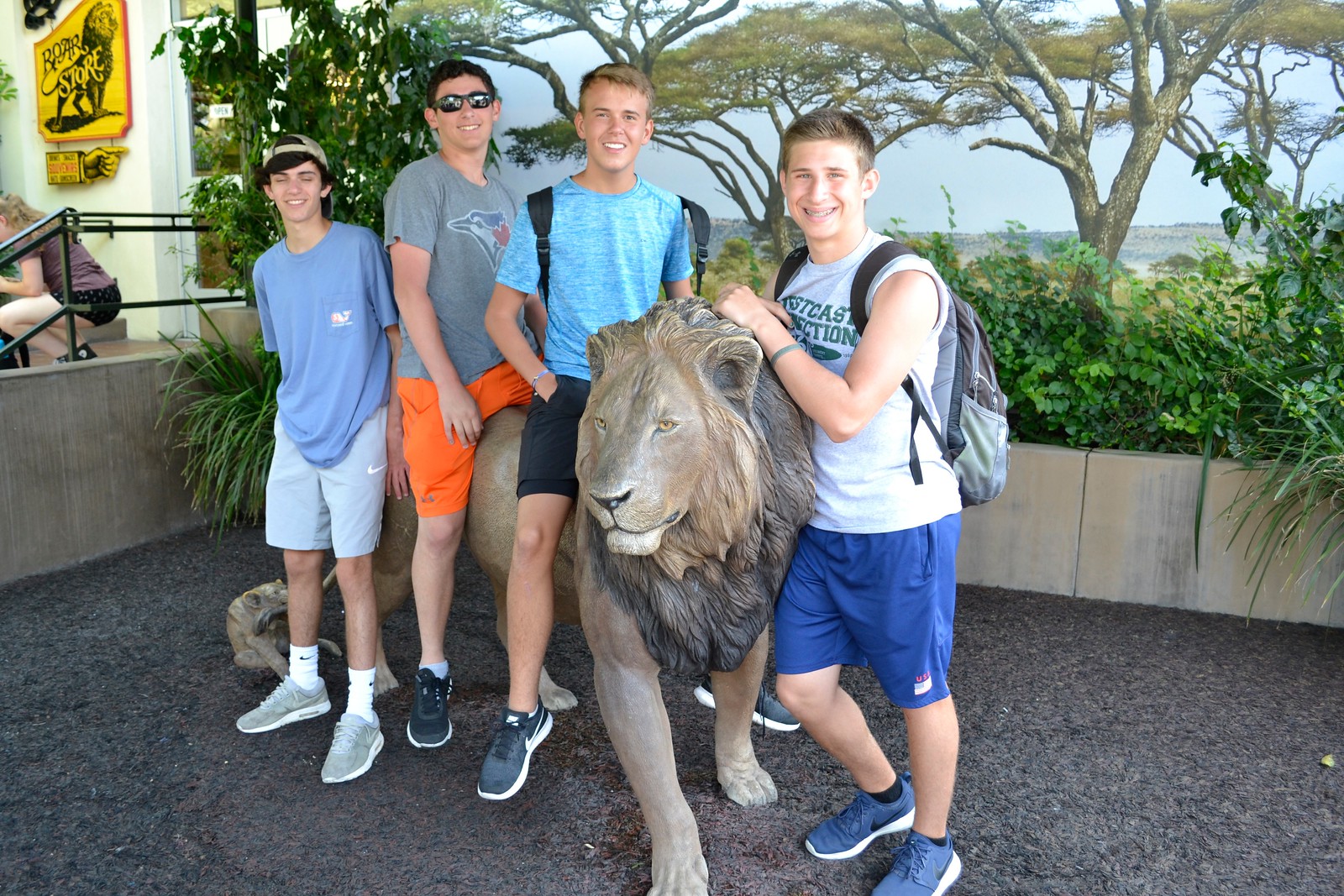 We made it back from our cruise and have since conquered San Diego and Las Vegas! The Carnival Inspiration held nothing back for us; from unlimited food to mini- golf on the top deck, we definitely had a ton of fun! Our first port stop on the cruise was Catalina. We explored the beautiful island and snorkeled through the reefs! Many of us even saw lots of bright-colored fish like the fish in Finding Nemo!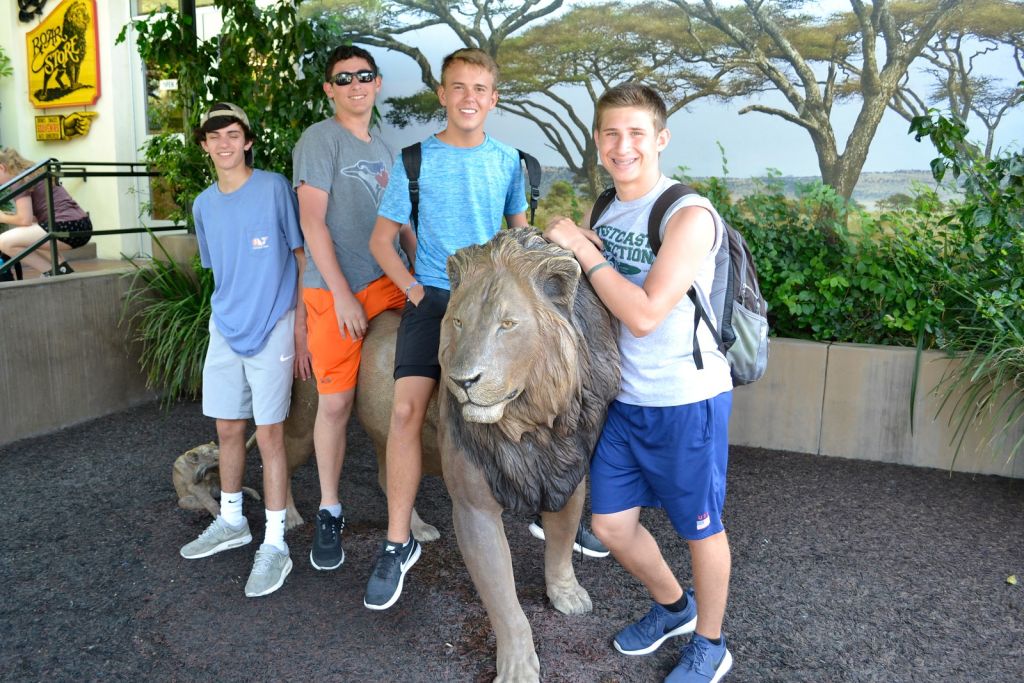 After Catalina, we made our way to Ensenada, Mexico. We explored the local markets and a group of us even got our hair braided! Our last night after a great day at sea came to an end when we danced with our favorite waiter, Marcel! We followed him in a conga line around the dining room and learned a few dance moves from him!
Getting off the cruise, a lot of us still had our sea legs, which were immediately put to the test when we went surfing in San Diego. Most of us had never surfed before, but we were able to ride the waves in! After surfing, we checked into our hotel before heading to dinner at Seaport Village. A bunch of us had tacos at Seaport Village, which were recommended by California locals throughout our travels in the Golden State.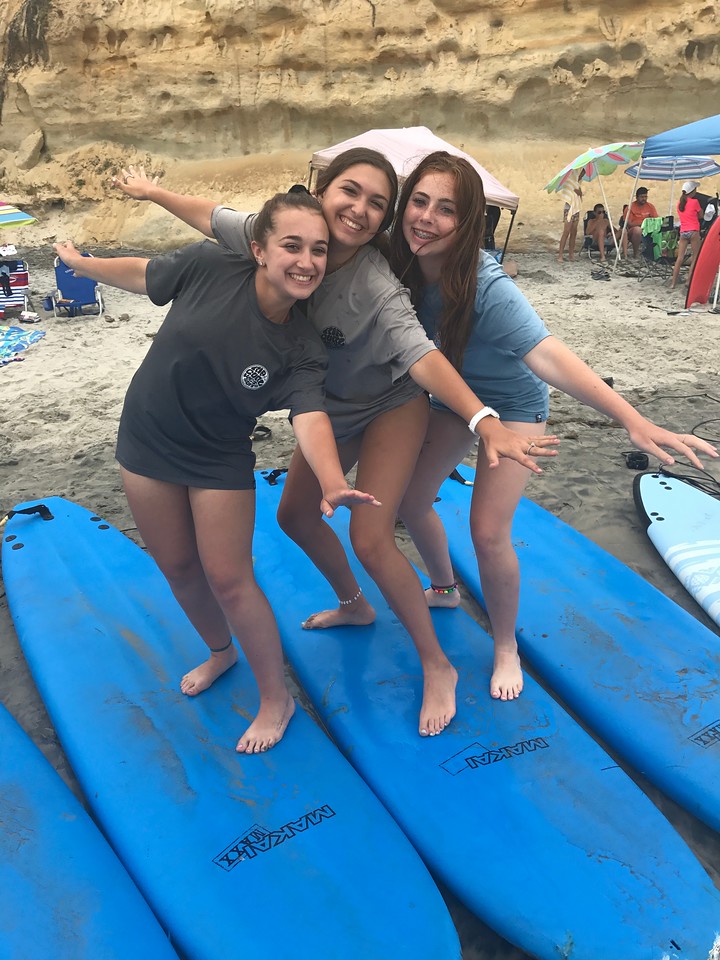 The following day, we made it to the World Famous San Diego Zoo! We saw all sorts of animals on our bus tour, including lions, giraffes, koalas, and penguins! A fun fact that we learned is that koalas sleep over eighteen hours a day, and we were lucky enough to see them up and moving! After our morning in the sun, we headed to the ice rink for some ice-skating. Most of us were tumbling around as we started but, with practice, everyone quickly got the hang of it..
We said our goodbyes to the beautiful state of California and headed to Las Vegas, also known as Sin City! Vegas welcomed us with some beautiful weather! Many of us were fascinated by the Luxor's architecture and the fact that the elevators moved diagonally.
We started our morning by riding the three rides at the top of the Stratosphere! The Big Shot is the tallest ride in the world, which many of us got to go on! After another fun day in the sun, we spent an afternoon at the pool and then followed it with a roller coaster ride in New York-New York! We concluded our time in Las Vegas with a visit to the M&M and Coca Cola stores. There, a group of boys got matching tank tops, while a group of girls bought themselves matching boxer shorts. We're now on our way to the last leg of our trip, which we'll spend in the Canyons.  
Until Next Time,
The Westcoast Blogger
Does going on a cruise, surfing in San Diego, and exploring Las Vegas sound like fun to you? Join our 40-day American Voyageur and explore both countries with Westcoast Connection, the leaders in student travel.