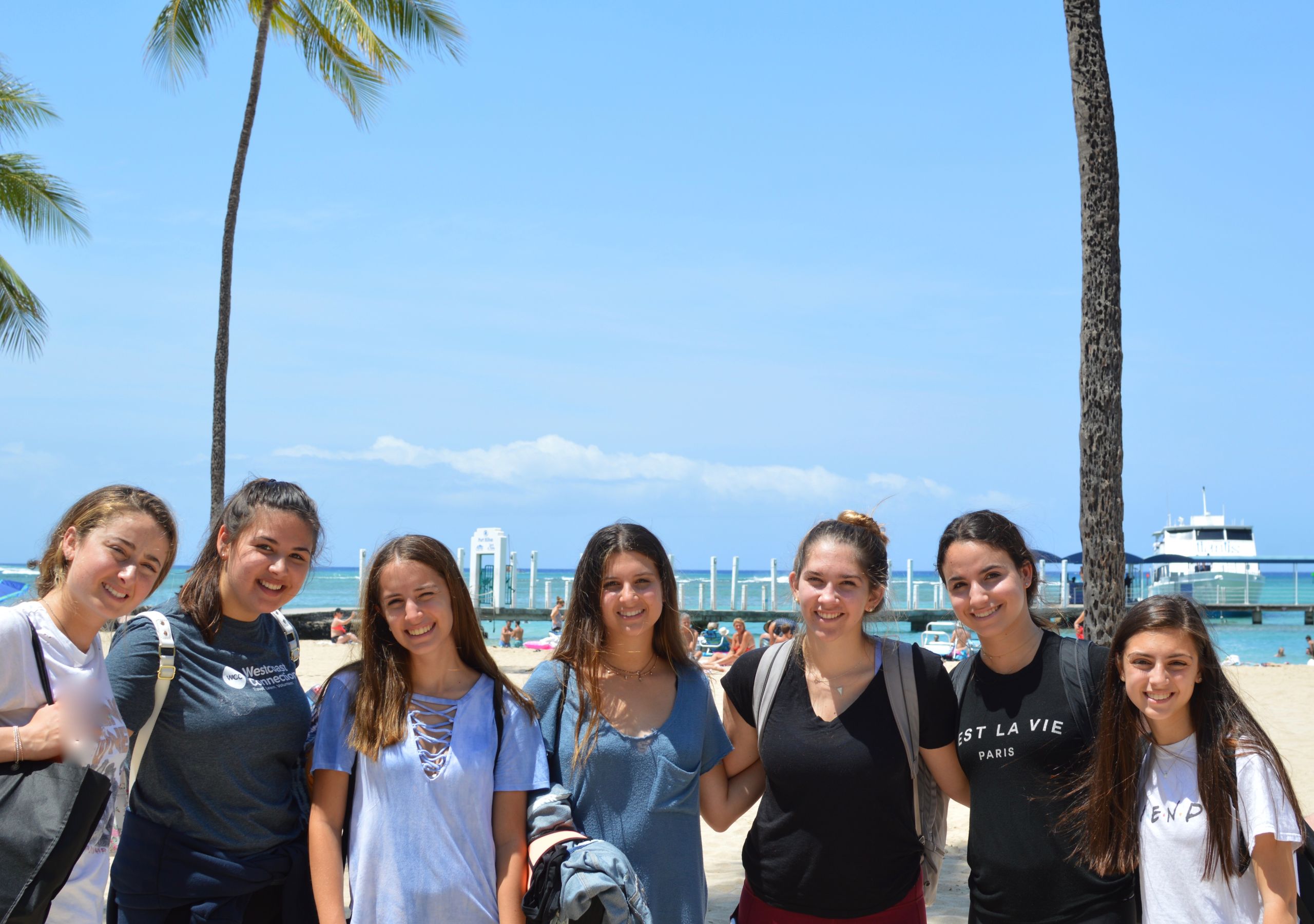 From the moment we arrived in Honolulu, we were greeted with smiling faces and perfect weather. On our first day at the beach Melissa even spotted a turtle! The next day we embarked on a catamaran to go snorkeling and take in the great views of Diamond Head. In the water we spotted plenty of fish and Jake and Griffin especially loved swimming with the turtles. One of our experienced sailing guides even caught an octopus for the group to observe, before releasing him back in the water.
The following day we visited Pearl Harbor, where the USS Arizona Memorial and various stories from the site truly moved us. Angie said the short documentary was her favorite part because she learned more about the important history. Later, our hike up Diamond Head provided really amazing views of the city and beach, as well as, the greater island.
On our final night in Honolulu, Chief's Luau was the place to be! We all received unique shell necklaces and braided headbands made by local Hawaiian artists. Several trip members also sported very spirited Hawaiian shirts and Sammie was the first to go on stage and show off her dance moves. Aaron and Daniel also showcased their newfound hula skills! Most of the men from the show have competed and won many titles in the renowned fire dancing competition each year.
Later, the group watched a slideshow on Waikiki Beach of their journey all the way from Brisbane to Honolulu and reminisced about the good times had. We leave Hawaii as one big Westcoast Connection ohana (family). Mahalo (thank you) for all the amazing memories.
The Westcoast Blogger
Does Australia plus Hawaii sound like a dream combination? If so, you won't want to miss the full 27-day itinerary.