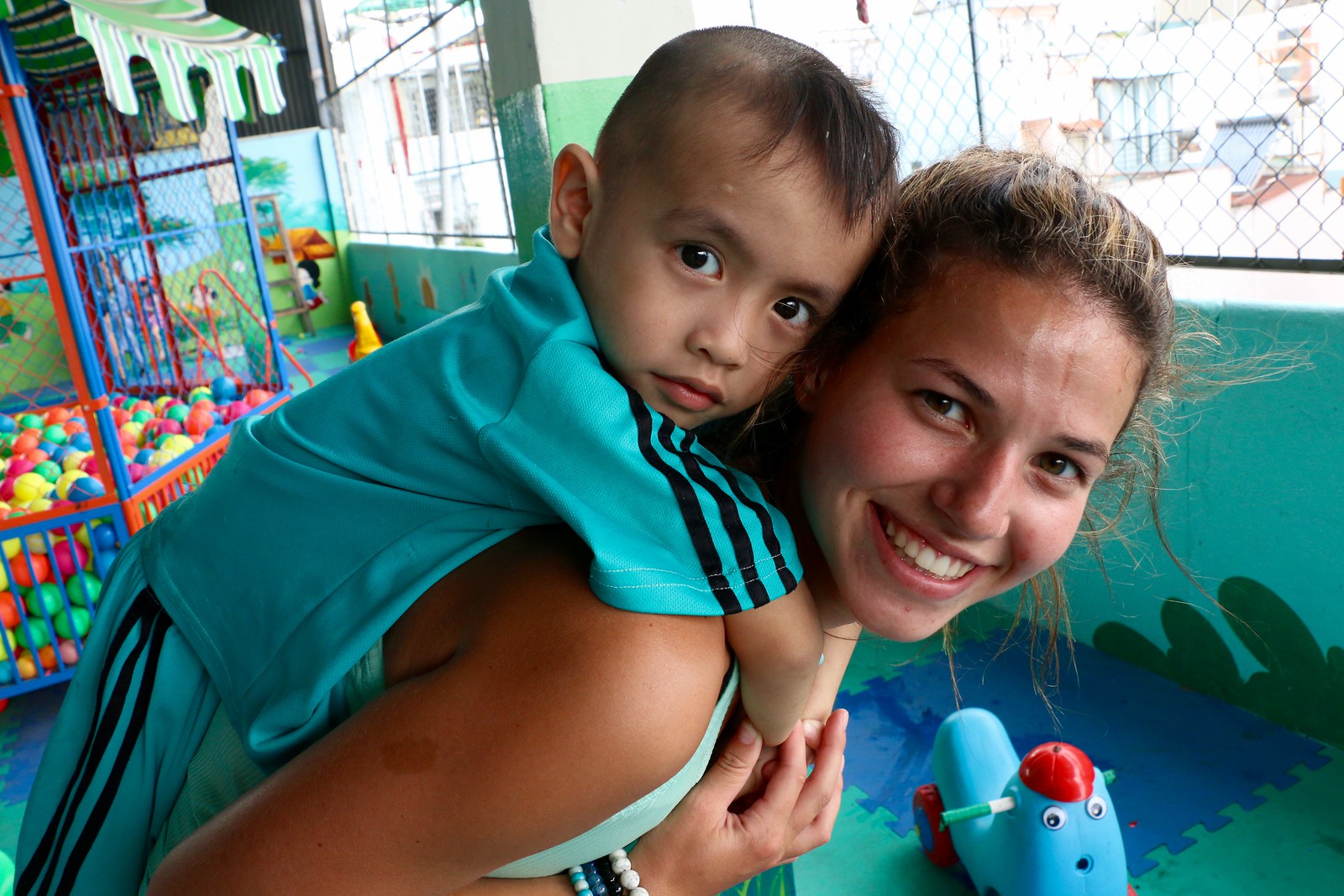 Xin Chao from Vietnam for the final time!
We have happily arrived in Ho Chi Minh City, also known as Saigon, and enjoyed a delicious dinner of Vietnamese dishes before visiting the local markets. Our first full day could not have gone any better, as we began our final service project at the Saigon Orphanage. The group started off by cleaning their facilities and sanding down the walls so they could be painted the next day. Following a great local vegetarian style lunch, we played tag and basketball on the playground with the kids. The group had a rewarding first day, we all wore our kimonos to dinner and ate tasty pho.
The following day we looked forward to playing with the children again, of whom were anxiously awaiting our return. It was sad to say goodbye to our new friends, who have surely left big impressions on our hearts.
On the group's final day, we visited the Ho Chi Minh Tunnels where we learned about the Vietnam War and about the techniques the Vietnamese used to defend themselves. We followed this learning experience with a bicycle rickshaw cyclo ride around the city. At night, we put on our finest attire for dinner and our banquet, where we shared many memories about our trip, wrote plane letters and watched a video montage! Time really flies when we're having fun!
From meaningful service, to adventures, to lots of laughter- these memories will stay with us forever!

The Westcoast Blogger
Do you want to visit and volunteer in Vietnam? Check out our 21-day community service opportunity!