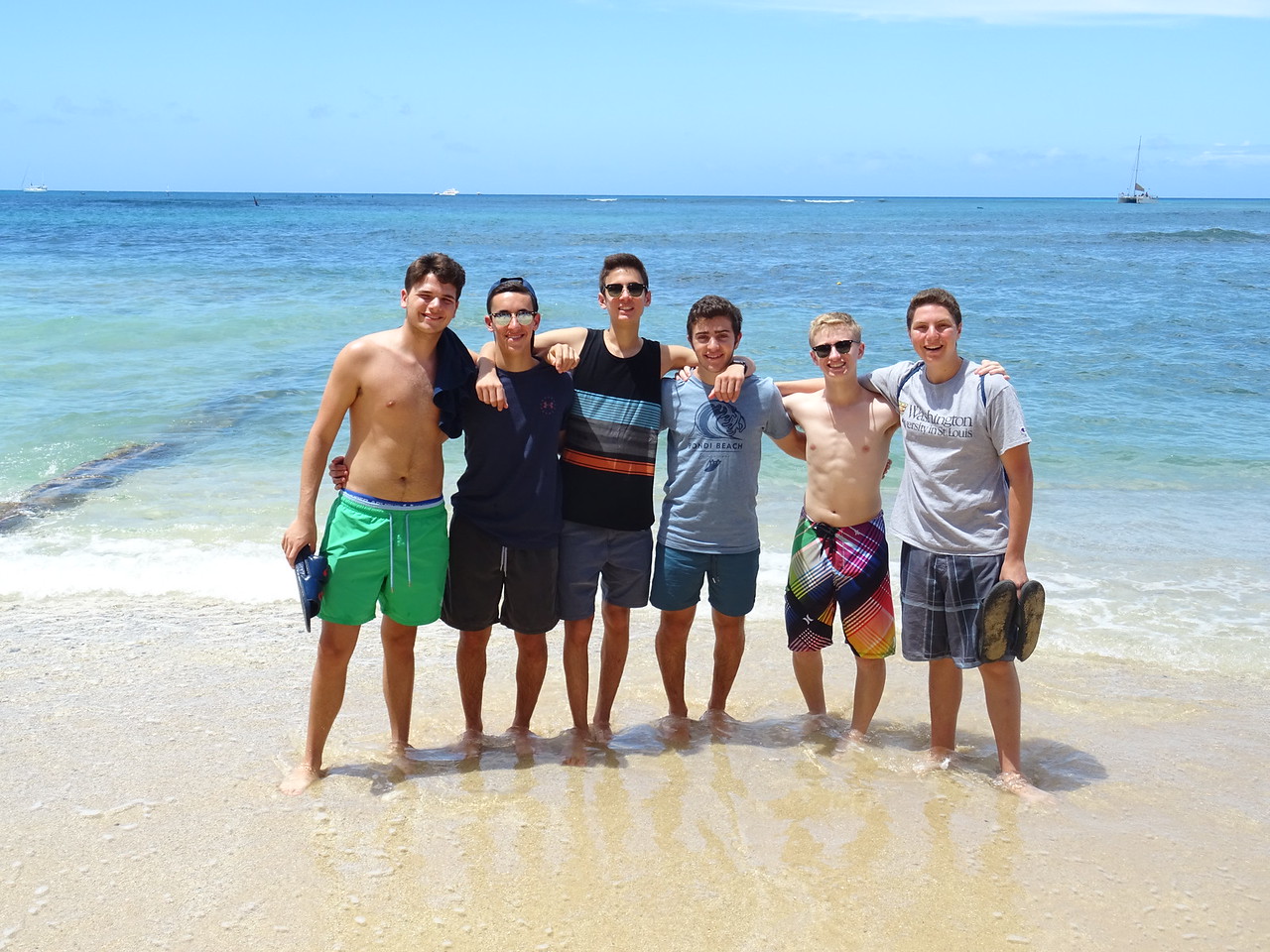 Aloha! This is our final day here in Hawaii! After our time in Australia it has been great to relax in Honolulu, on the sunny island of Oahu. Our stay at the Hilton Village Hotel has allowed us access to the pool, amenities and, of course, the incredible Pacific Ocean. We took full advantage early on as we went for an afternoon Catamaran Snorkel Cruise. In fact, we all saw turtles up close! You should see some of the incredible pictures taken only meters from the majestic creatures. Fish and octopus were also spotted, with an octopus actually brought onto the boat for everyone to see. In between locations, the Catamaran was used as a sailboat in the Pacific. What a cool experience!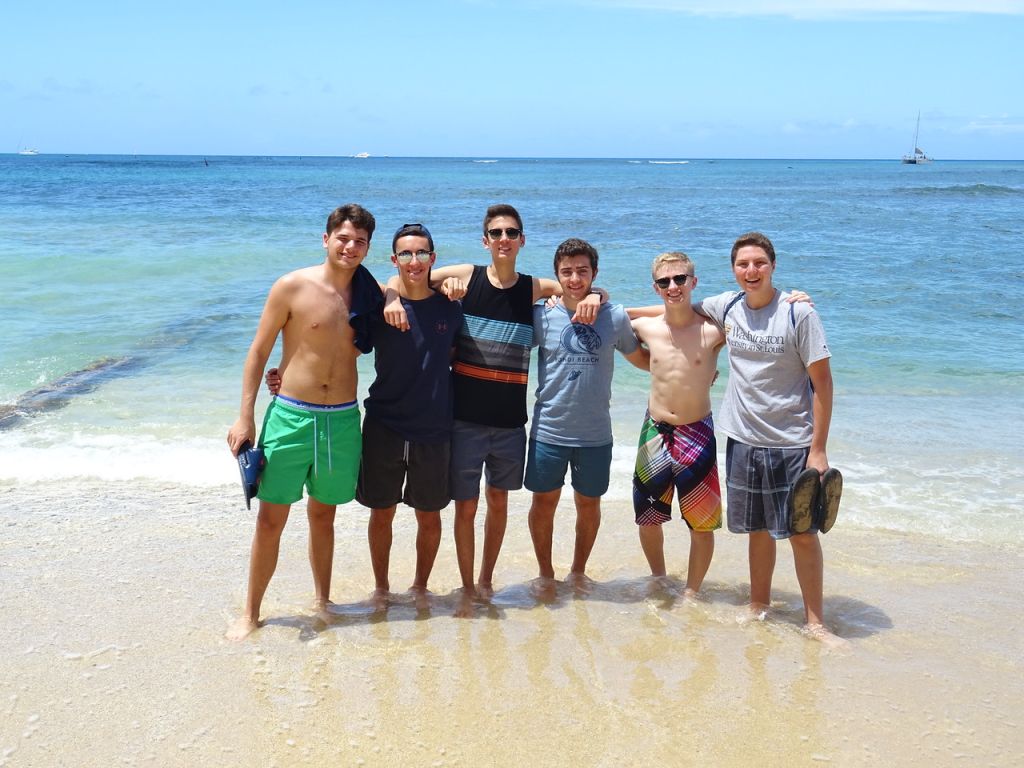 With a lot of beach time under our belt, we then spent the afternoon in Pearl Harbor, the site of the Japanese surprise attack on December 7th, 1941. During the visit, we watched an informative video regarding the events that occurred and then visited the site of a submerged USS Arizona. There, we were able to appreciate the immensity of the events that brought the US into WWII.
A highlight for any visitor to Honolulu is the Diamond Head State Monument and its volcano hike, where we climbed to some 760 feet for an incredible panoramic view of the landscape! It could get tiring and sweaty in the Hawaii heat, but it was well worth it once we reached the summit! We were all so excited by the end of the hike that we rewarded ourselves with some refreshing shave ice and pineapple.  
That evening, we visited Chief's Luau, located at Sea Life Park in Waimanalo, Honolulu. A luau is a traditional Polynesian celebration accompanied by food, music, hula, and fire-throwing. With a mountain behind us and the ocean ahead, we were treated to lomi salmon, poi, and poke – all Hawaiian delicacies. While enjoying the meal, we were enthralled by dances like the haka and hulu, as well as Tahitian soldier ceremonies. Perhaps most impressive, a fire dance was performed by two world champion fire-throwers! The whole luau was great fun and several trip members even went on stage to perform for everyone in attendance!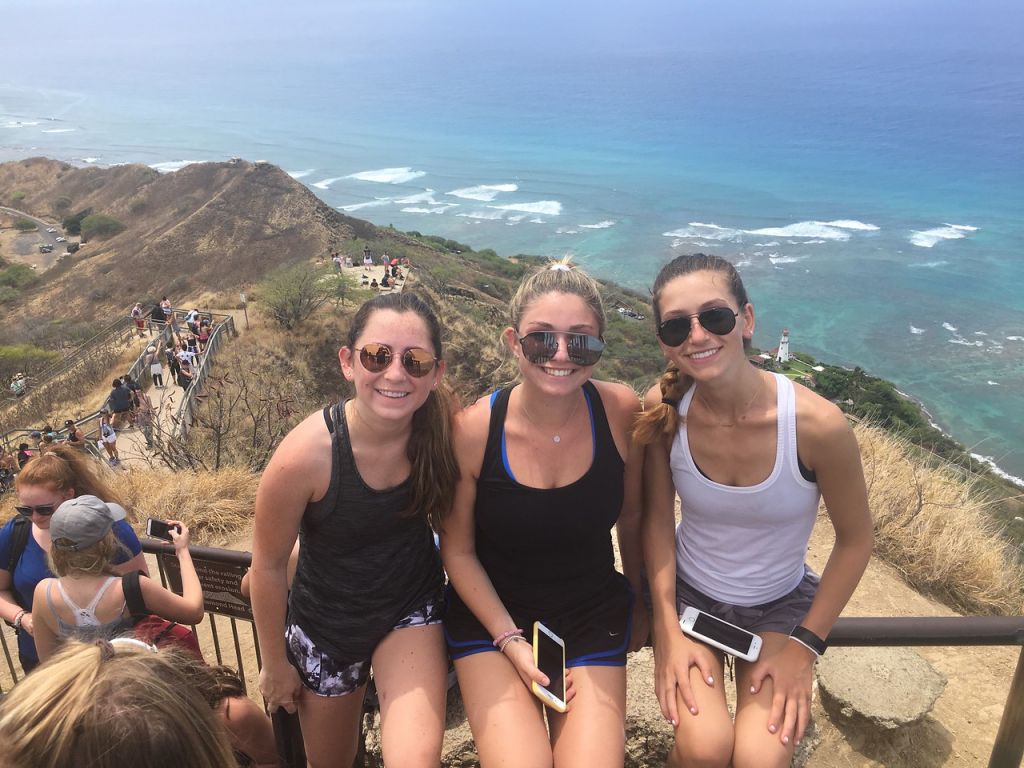 Our time in Hawaii has been a relaxing and sunny way to end this trip of a lifetime. We've shared so much together over these four weeks. Whether it was riding waves in Surfer's Paradise, 4WD on Fraser Island, snorkeling and diving the Great Barrier Reef, whitewater rafting in Cairns, BridgeClimb in Sydney, or conquering Diamond Head in Hawaii, the activities and places we've shared together will shy only in comparison to the friends we now have! This trip has brought us all closer together in ways we could have never imagined. As an Ohana (family), we've said our goodbyes as we now head to the airport en route for home. It's sad to say our farewells, but we can all agree that we will never forget all that we shared on this trip. As they say in Hawaiian "aloha a hui hou", until next time!
The Westcoast Blogger
Interested in learning more about Westcoast Connection's tours of Australia and Hawaii? Check out our 22-day and 27-day itineraries for the trip of a lifetime!