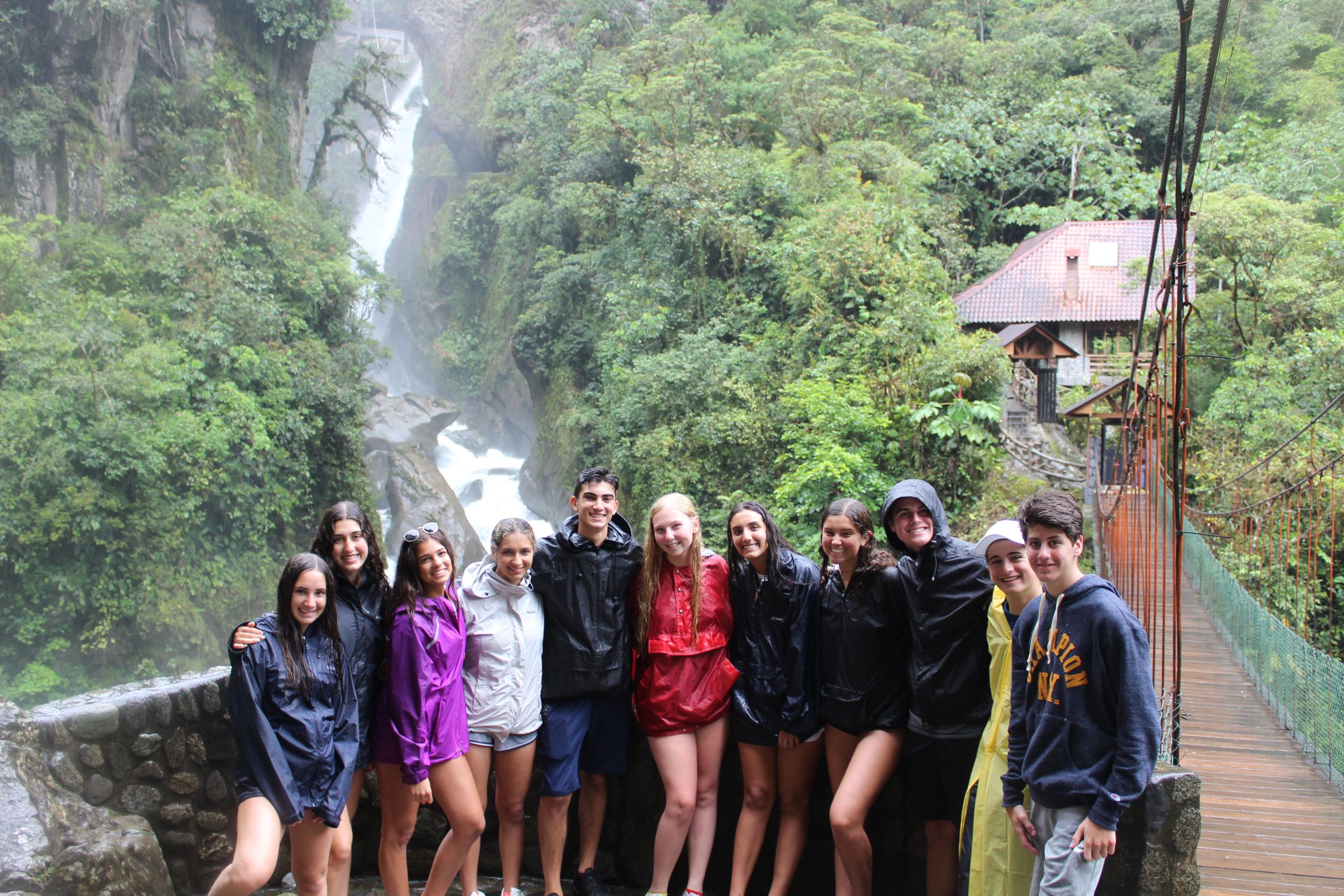 Banos is a city dedicated to the Saint of Water, which definitely makes sense when you admire the beautiful surrounding hills and waterfalls that dot the horizon. We enjoyed swimming and relaxing in natural thermal hot springs and had an amazing time whitewater rafting on the Pantaza River! On our way back to Quito, we made a great stop for a waterfall hike. As we trekked, we were amazed to see gigantic waterfalls pouring over the sides of cliffs! It was nice returning back to Quito and recognizing all the friends we made and memories we have shared since our initial arrival here.
The next day, we were immediately struck by the natural beauty of Santa Cruz in the Galapagos. Bright red crabs sat atop of rocks next to the dock where we boarded a boat to the main island. The whole group loved seeing schools of fish, stingrays, and small sharks in the crystal blue water. On our drive to the hotel, we could see the naturally changing vegetation of the island as we traveled more South.
The group has been working closely with Rancho Primicias, an organization that is committed to reintroducing natural plants to the island. The group learned that when settlers first arrived, they brought trees and other plants with them that grow faster to produce furniture and food. However, this brought great detriment to the endemic plants. Therefore, the program members are involved in planting natural trees and sowing a vegetable garden, in hopes of them growing and helping return the island to its natural state!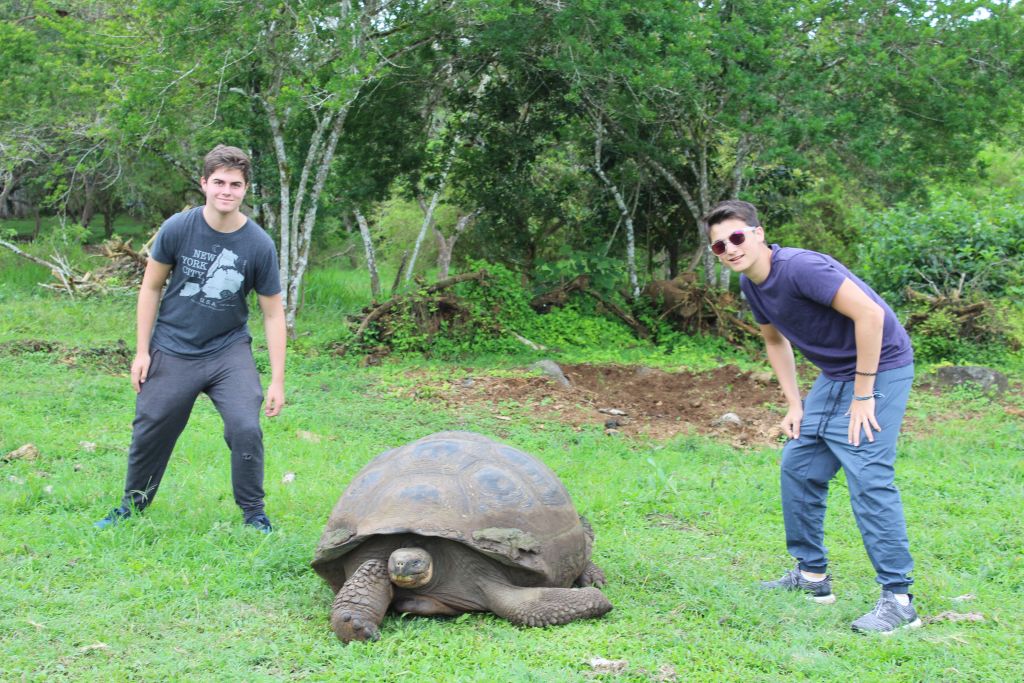 We had an excellent visit to the Charles Darwin Center and loved taking pictures with the giant tortoises. We also seized the opportunity to snorkel in tropical waters and see fish in every color of the rainbow. Moreover, we were fortunate to see sea lions and blue footed boobies! Everyone enjoyed walking along the Santa Cruz boardwalk and seeing the amazing seafood displays at the market. In the evening, we had a great ice cream party!
Today we going kayaking in Tortuga Bay, followed by a fun final banquet at night.  We are all so thankful for all the memories we have made!
The Westcoast Blogger
Do you want to help restore the environment in the Galapagos? Find out more about our 18-day and 25-day community service programs!