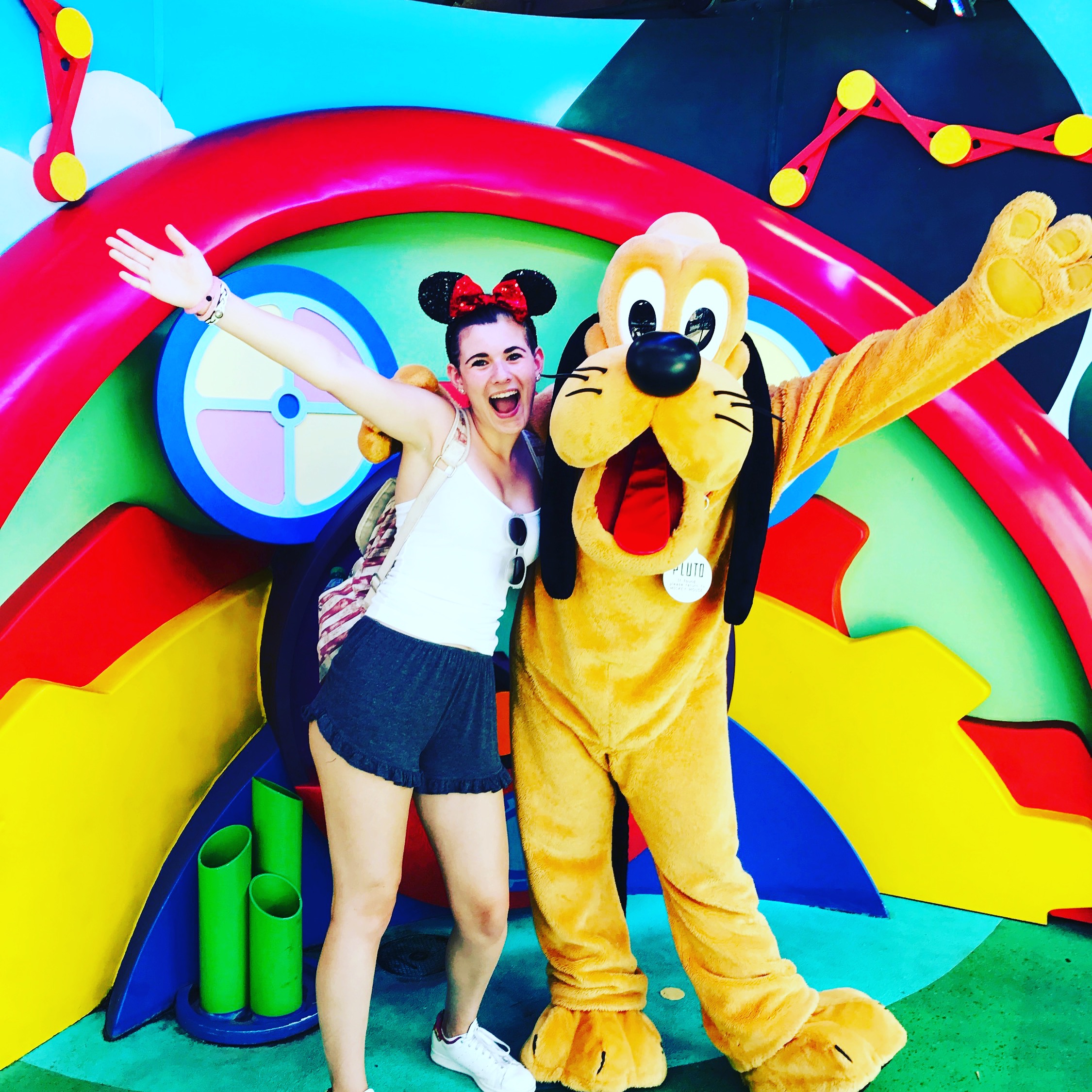 After two weeks exploring the northeast, the group boarded our flight to Orlando! Upon our arrival, we enjoyed dinner in Disney Springs where we created our own pizzas and enjoyed the Florida weather!   We woke up the next morning and took full advantage of our early access to Universal Studios where we started off the day with a Team Morning Ride.  We stepped into Diagon Alley all together and were amazed by the significant amount of attention to detail that was put into creating this world. Every twist of the train took us to a new corner of the castle from Harry Potter filled with incredible details and special effects from the story. We didn't leave Hogsmeade without trying the famous "butterbeer."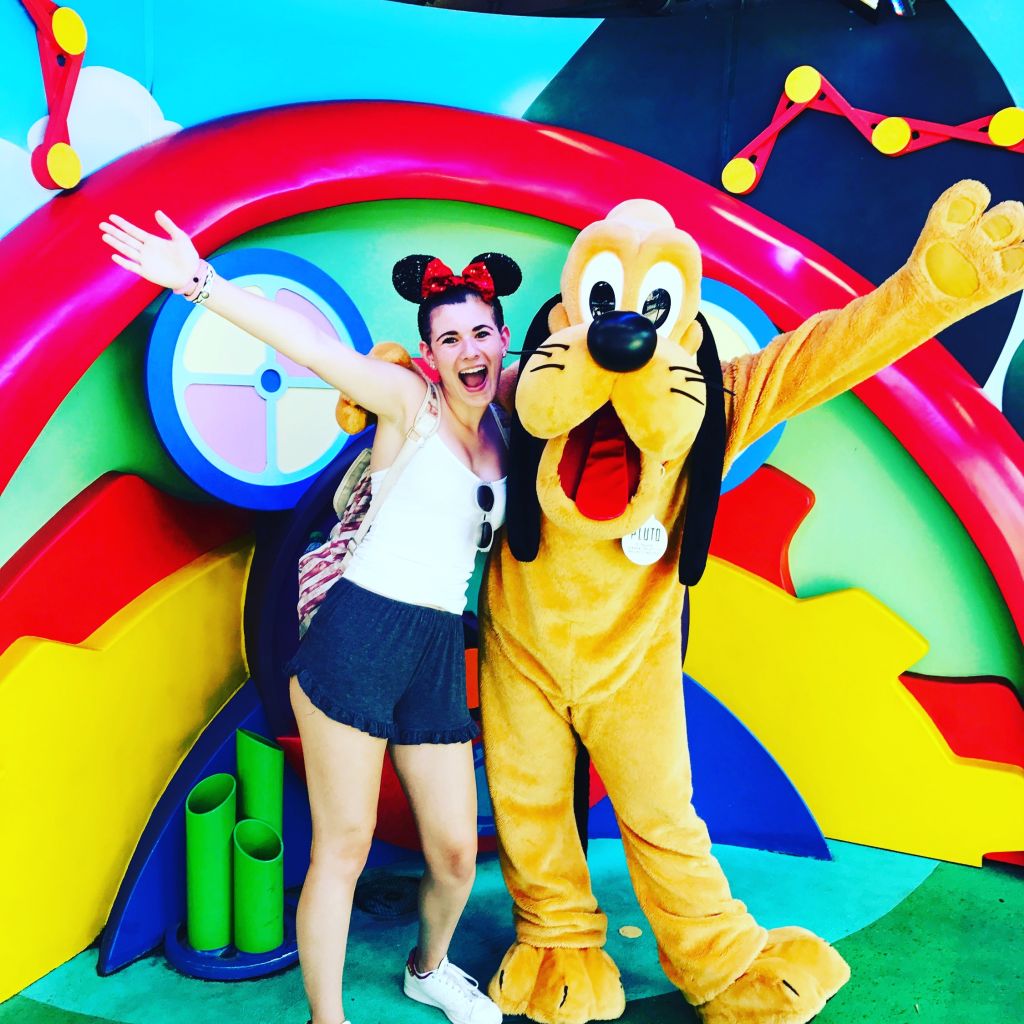 After a few hours of exploring, we boarded the Hogwarts Express at Platform 9 3/4 in Kings Cross Station. When the train stopped, we were magically at Islands of Adventure!  We had an amazing lunch together at Mytho's where we were overlooking the entire park in a mythic underwater themed restaurant and made us feel like we were in a real cave.
After exploring the rest of the park we went back to our beautiful hotel where we spent the night hanging by the pool, and relaxing down the lazy river. After dinner, we discovered a fire pit on the property, which was a WOW moment for many! We roasted marshmallows and created our own version of campfire s'mores.
The following morning we were up and ready for another jam-packed day! We started off by cooling off at Blizzard Beach, which resembles a ski resort that has melted into a watery wonderland! Many enjoyed the beautiful views with the chair lift that provides a one-way trip to the top of the mountain with access to some of the best slides at the park! We took tubes down the Snow Stormers, and raced down the Toboggan Racers before heading over to the second park of the day: Animal Kingdom!  
Did you know that Animal Kingdom's 500 acres are home to some 1700 animals representing 250 different species? While some explored the animals, others were dedicated to the new Pandora village and rides from the movie Avatar. Flight of Passage, the newest ride at Animal Kingdom allowed us to fly on the back of a mountain banshee during an exhilarating 4D ride. It was INCREDIBLE!! A few trip members even called their parents in happy tears expressing that they just went on the most awesome ride of their lifetime!  
Before we knew it, we arrived at the last park for the day: EPCOT! We ate around the world at a variety of continents like China, Japan, Italy and Morocco! We met up just in time for an amazing fireworks show.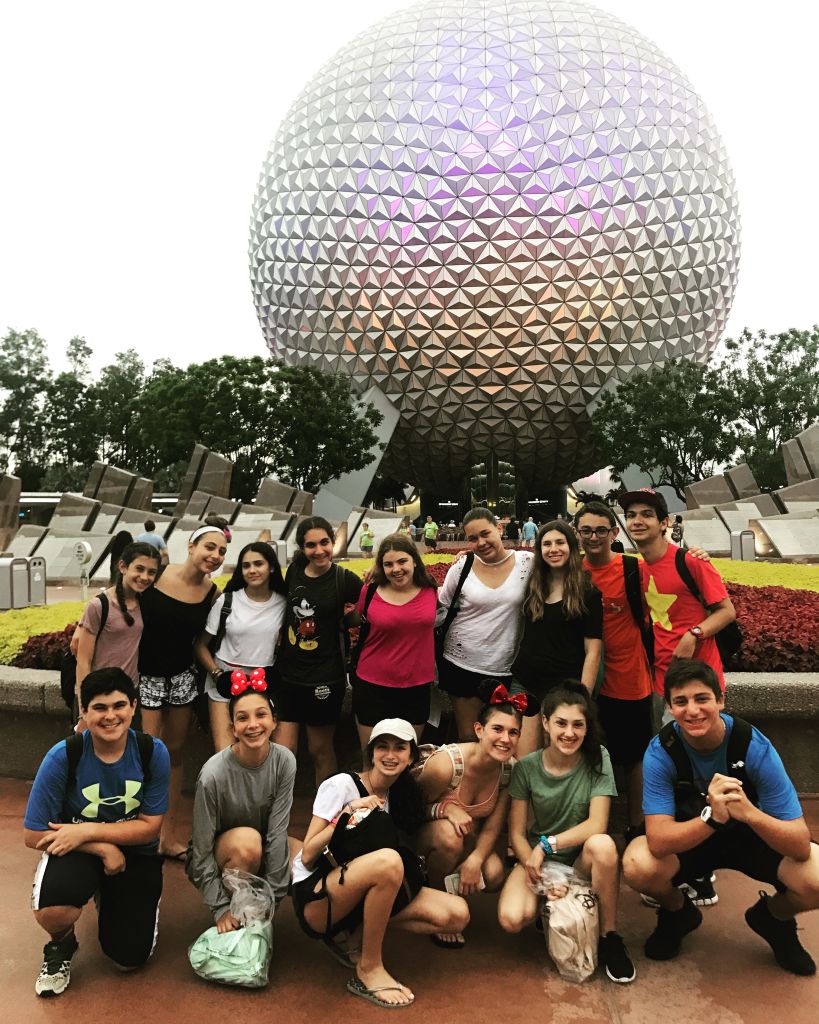 Our second day at Disney World was just as exciting with visits to both Hollywood Studios and Magic Kingdom. We had the best time ever taking pictures with Pluto, Chip & Dale, Doc McStuffins and many more. We ended the evening gathered around Cinderella's Castle to watch the most magical and awe-inspiring fireworks spectacular that both surprised and delighted us!
To wrap up this amazing experience, we ate at Hard Rock Café at CityWalk and spent the rest of the night at Blue Man Group. This comedy, theater, rock concert and dance party all rolled into one had us laughing our way all the way home. We even got to watch as our very own Trip Leader Jamie was randomly selected to join the Blue Men on stage!! GO JAMIE!!
This trip has been nothing short of amazing. We met new friends, tried things we never thought we were capable of and did more things in a few weeks than many people achieve in their lifetime. We are thankful for these amazing opportunities and are grateful for the everlasting friendships, laughs and memories that we experienced together. Until next summer…. WestCoastdoestheEastCoast!!
Thanks for reading!
The Westcoast Blogger
Does adventuring along the East Coast sound like an amazing summer to you? Check out the full itinerary for our 15-day and 21-day Eastcoast Encounter tour.