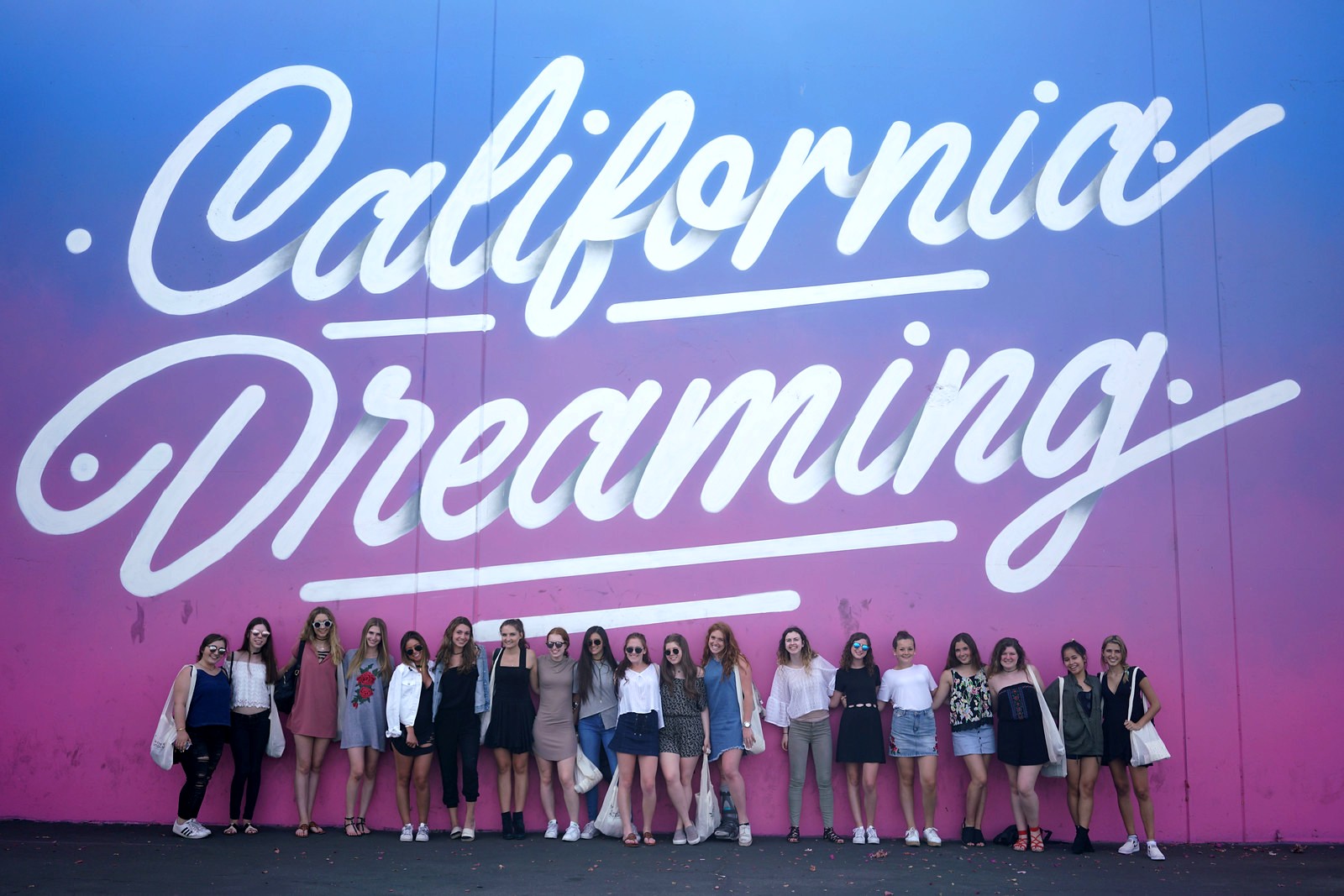 Our time at UCLA has now come to an end, as we've finished the 21 days spent here. During this shortened week of classes, each group finished off their courses with a culminating activity and said their goodbyes.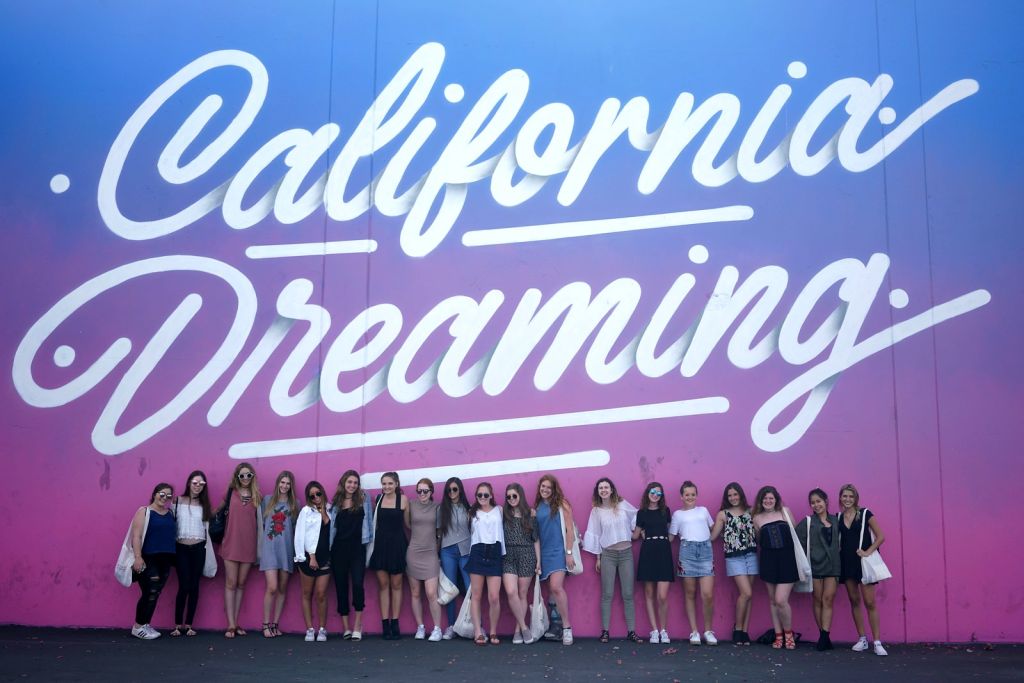 – Our Psychology class watched Twelve Angry Men and discussed the legal implications of mental disorders, and their final day was spent reviewing everything that was covered during the course.
– This week, our Community Service group took the children at the Boys and Girls Club to a newly renovated park. Every day, they played various active team building games, and we're very impressed by the relationships that the students have built with these children. Furthermore, the boys and girls had a blast at the end-of-summer carnival on Wednesday!
Full day Community Service made a memento of their time together by painting the picnic table that the Popular Mechanics program had donated to the club. All this while the afternoon community service said farewell to their new friends at the Boys and Girls Club and spent their last day sorting food at the L.A. Food Bank.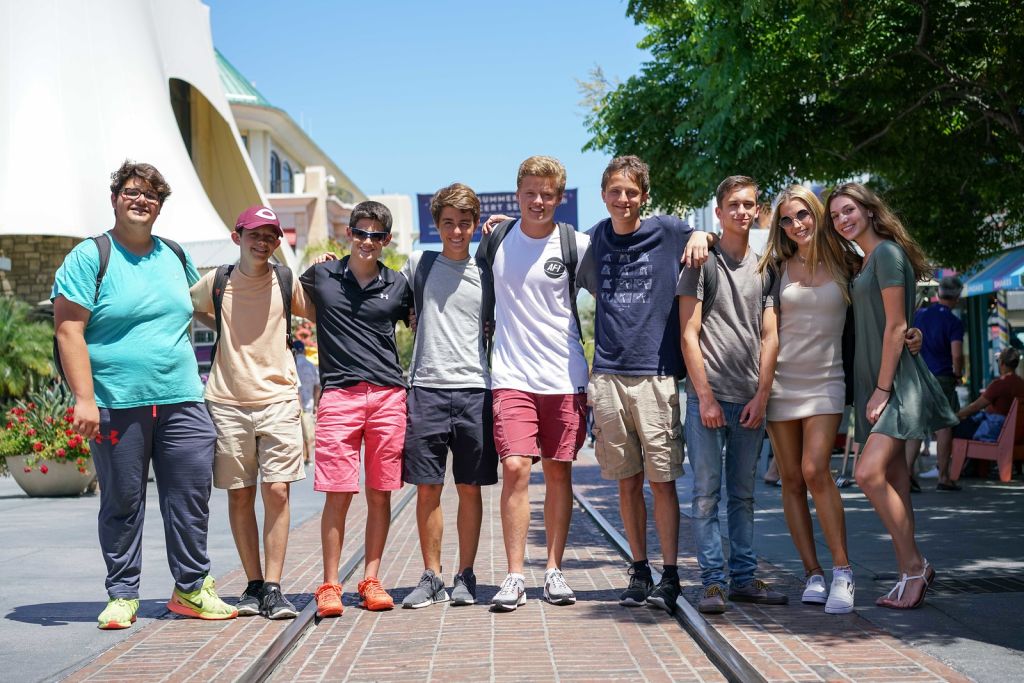 – Film students finished their final edits, and learned about the role of producers, which they loved. On the final day of their courses, they had their own theater at Warner Bros Studio for a private screening of their films.  On Wednesday night, their films were shown to the entire program, where they got a very warm reception!
– The Photography group headed to Santa Monica and took their final photos under the pier. They rounded off their course with a final slide show showcasing all the photos that they'd captured.
– Study skills were emphasized in the last week of College Prep courses, in order to make students the best they can be when they apply to their dream schools.  The final day was a relaxing recap class on the grass, where they debriefed their three-week program. Everyone left with a smile on their face.
– The Popular Mechanics students visited Two Bit Circus to build headphones from scratch and design structures to amplify speakers by only using recycled materials. The students learned about 3D printing technologies, how to use 3D modeling software, and also printed some custom designs.
– The girls in Seventeen Magazine met with different Hollywood celebrity stylists and costume designers, as well as with Julia Clancey, a designer of beautiful turbans and kaftans. They also went to Spa Ritual, where the girls divided into two groups to design their own nail polish color. Finally, they visited Chinese Laundry, made mood boards based on shoes in their show rooms, and took pictures with the California dreaming mural.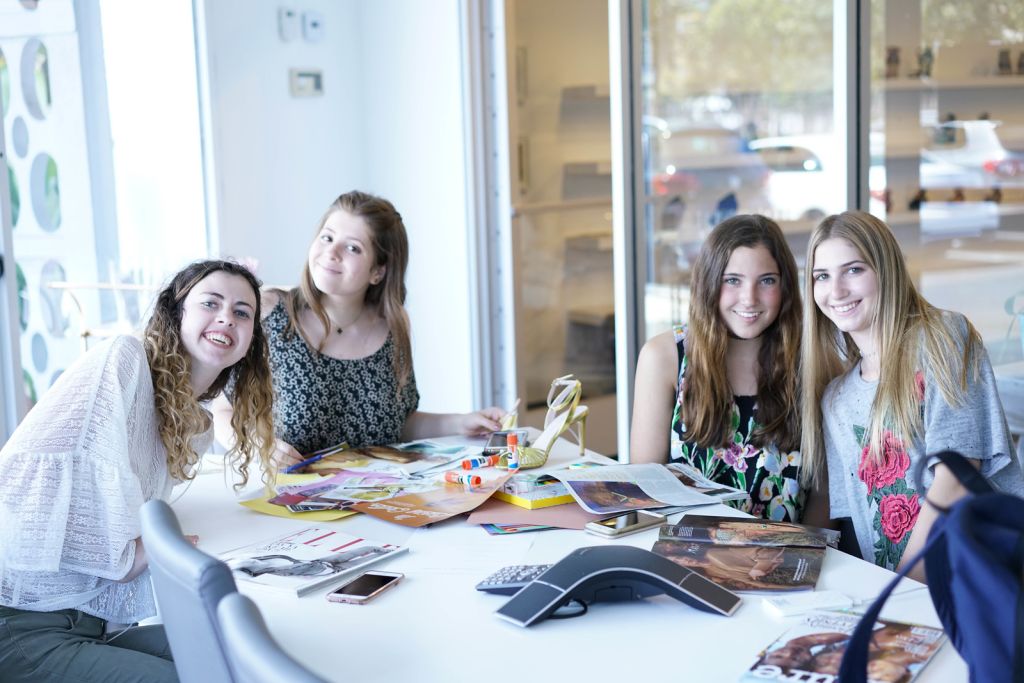 Wednesday night saw the students strut their stuff with a talent show. They were grouped randomly and spent several rounds going head-to-head with freestyle rap, push-up contests, and a dance-off.
On Thursday night, not only did we screen the short films, but we also all had a blast during a Westcoast version of The Dating Game. We followed up the game with a slideshow of photos from the various class trips and group events.
The final night together was filled with laughs as the entire group headed to The Hollywood Improv to witness some hilarious stand-up. One bold student even got called up on stage to try a joke of his own!
Now that classes have wrapped up, we can safely say that we've come so far in these last few weeks and feel much better prepared for college (when the time comes). This program has allowed us to learn interesting things and make amazing friends during our stay at UCLA!
Until Next Time,
The Westcoast Blogger
Do you want to learn, prepare yourself for college, and have fun at the same time? Check out our 14-day, 21-day, and 28-day pre-college enrichment programs.