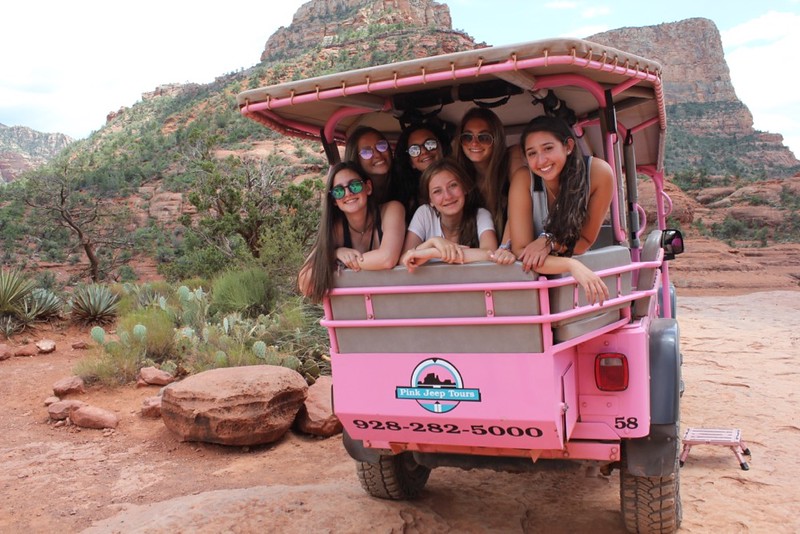 As our trip came down to the last few stops, we headed to the desert and canyons of Arizona, where we were excited for some sun, hiking, and Color War. We stopped to grab lunch at Zion Canyon, while we played outdoor activities and had a dance-off with another group touring the West Coast. We would explore more tomorrow, but first, we visited a quaint southern-themed restaurant in a small town where everyone ate home-cooked food, listened to live music, and learned a few dance moves. To top off the country-themed night,we all partnered off and a dance teacher came to teach us some country line dancing!. After dancing, the staff took the stage and finally broke color war, which led to an epic battle between country fans and pop/rap music, as the theme was MTV vs. CMT.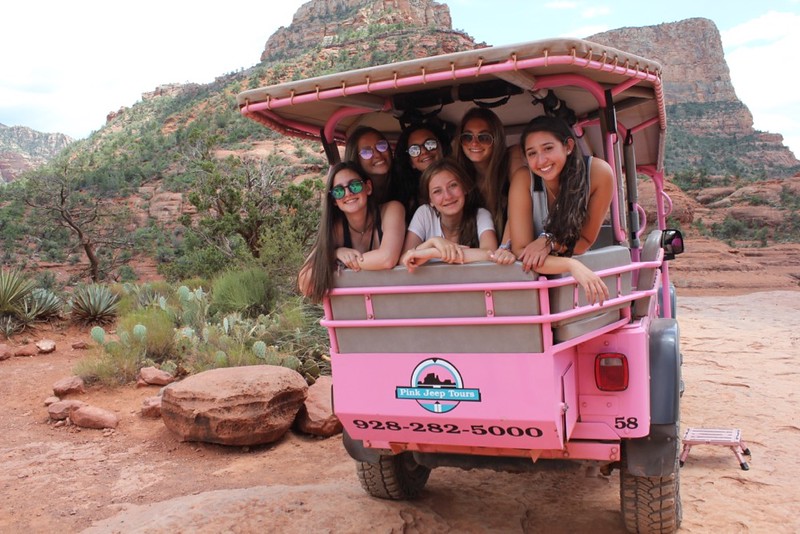 The next day was filled with friendly sports competition, some exciting relays, and creative competitions like lip-syncing and skit performances. We took a break from our competition to hike Bryce Canyon, where we entered a beautiful hiking trail, saw the incredible scenery, and took some creative pictures. We were all amazed at how large and unique the rocks were!
As we left our final campground and traveled to our last national park, we stopped at a spacious area with large sand dunes to explore and play. Some of us even re-enacted scenes in a desert and took pictures! After a delicious meal at a Greek restaurant in Flagstaff, Arizona, we were rested up and ready to take on the Grand Canyon the following day!
It was the perfect day for a hike through the famous Grand Canyon, with some delicious lunch and ice cream at the lodge afterwards. To finish off an exciting day, we went to the movies to relax and see some superheroes in action. Making our way through the desert state of Arizona, we stopped in Sedona to ride some bright pink jeeps through rocky terrain amongst the canyons. With our professional drivers making us laugh with excitement and gasps coming from all of as we took in the beautiful views, Sedona definitely stole our hearts! Exploring the area around the jeeps, we all jumped in unison while holding hands on a giant boulder, celebrating yet another destination and cherishing the friendships that we've made during this incredible journey.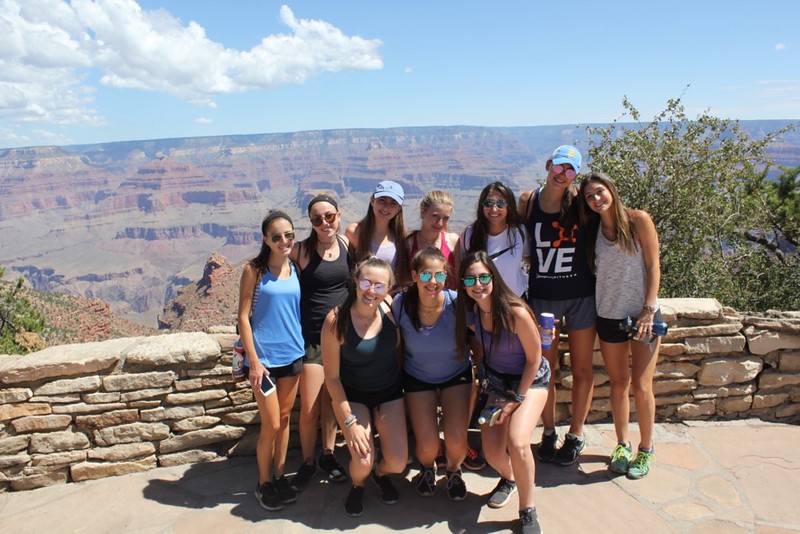 As our last couple of days come to an end, it's heartwarming to see how close the trip members have become, and to remember the incredible times we've all had on this adventure! The last day was spent hanging out together for a lot of lasts: last meal as a trip, last time packing up our duffels, last day at the pool, last destination on this memorable adventure, and the last time making memories as the family we had become.
At our final event, the banquet, everyone danced the night away and unique awards were given to each trip member to conclude an unbelievable trip. Seeing everyone each day for four weeks as they bond, connect, make memories, travel, and learn through adventure with each other was an incredible honor for all the staff, and saying goodbye is never easy. Everyone went from strangers to friends to inseparable in just a matter of days!
Looking back on all the laughter, adventures, and excitement, it is impossible to imagine this trip without each and every member that was with us. With the final bus ride to the airport, our morning music mix playing for the last time, tears were shed and final hugs were given as everyone was in shock that it was time to depart. As we all parted ways, making future plans to see each other again sometime soon, we remind ourselves that with a family this close, it's never goodbye…but see you later!
The Westcoast Blogger
Interested in experiencing  your own California and Arizona teen tour? Learn more about one of our middle-school or high-school Westcoast Connection California Extravaganza trips.