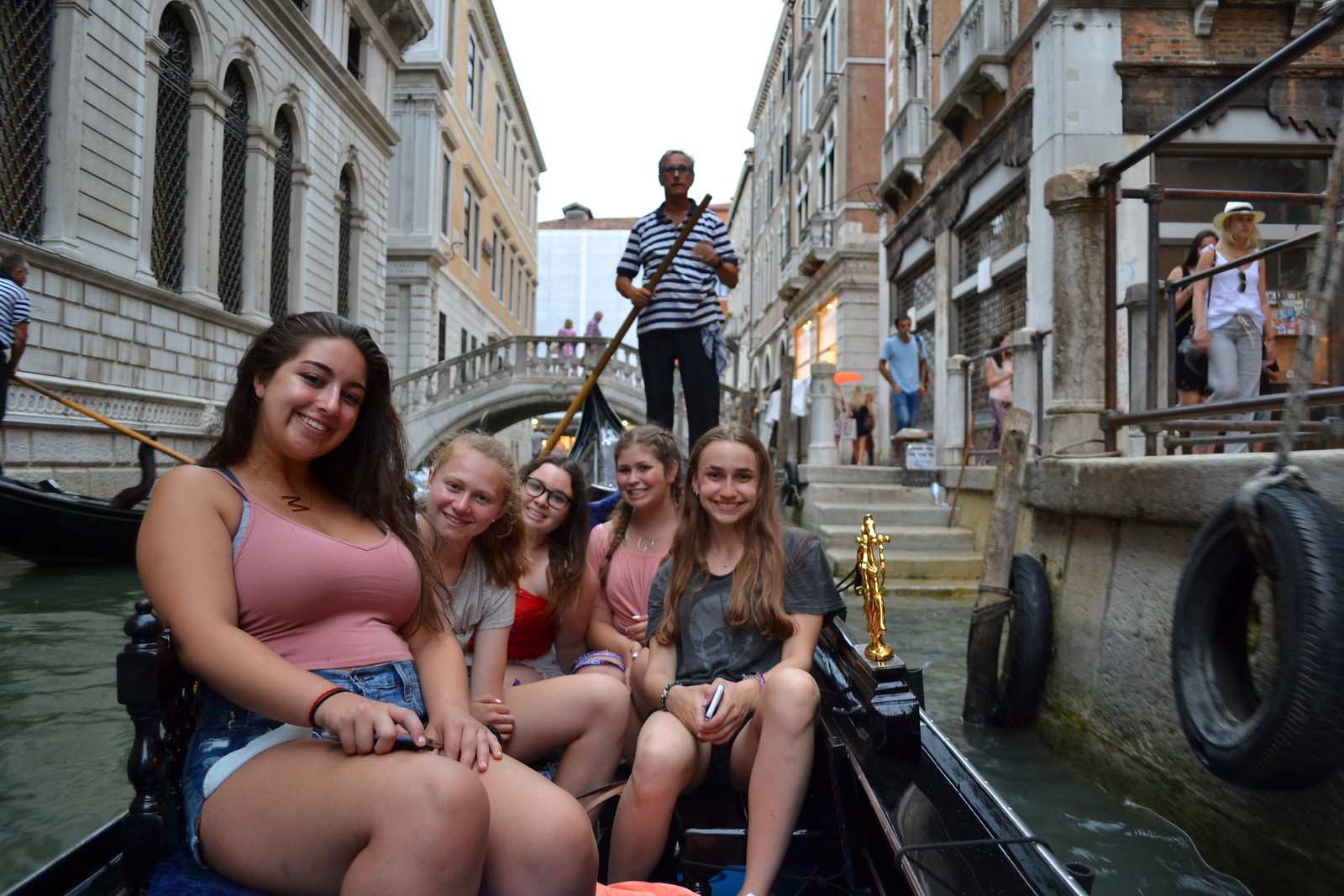 Ciao from Venice; the city of 177 canals and over 400 bridges!  After our Vaporetto ride into the city, we had some time to walk around and explore this magical place in small groups. Our first full day in Venice started with a tour of the town's Jewish synagogues and ghettos, and after that, we were "blown away" by a local glass master. We couldn't believe our eyes when what started out as a simple glass vase quickly morphed into an intricate piece complete with a horse head.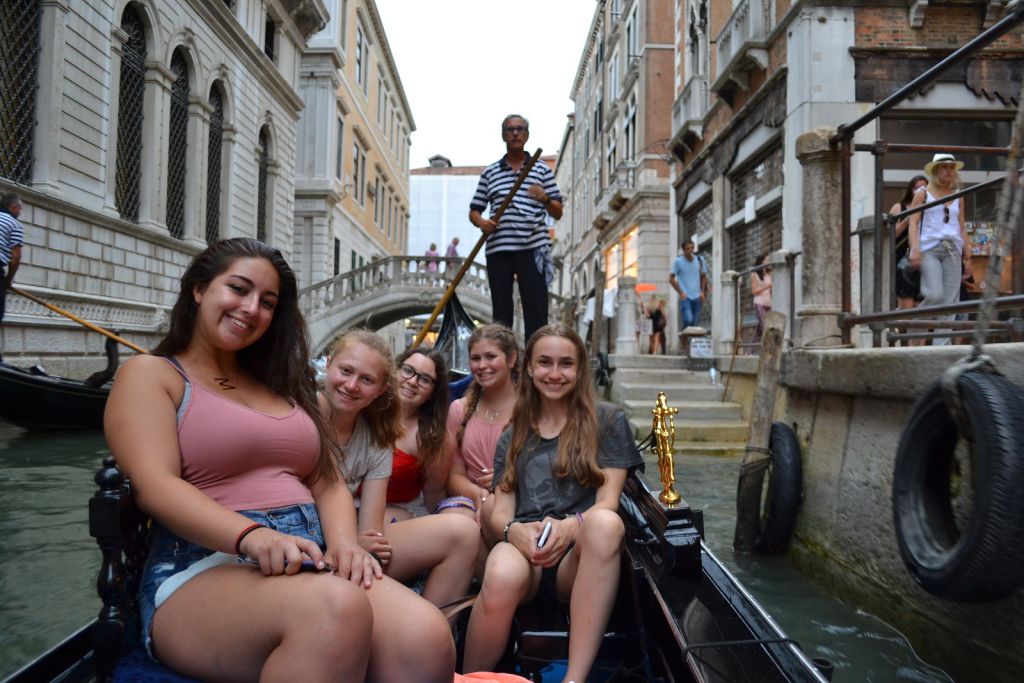 After a day of fun in the sun, we did as the Venetians do and went for a ride in the gondola. Little did we know we would soon be "singing in the rain." It was definitely a ride to remember, as we laughed and cooled off.
Traveling down the Adriatic Coast to Rimini, we soon learned it was time for Color War! Everyone was pumped up as they learned their teams: red, blue, green, or yellow! Captains for each team were picked. Everyone had a blast trying to find the perfect color war outfits in Italy!  They came back ready for battle in bright yellow bandanas, blue crocks, vibrant red lipstick, and green bathing suits. After checking into Hotel Polo in the heart of Rimini, we headed to the beach for a watermelon eating contest and a relay race. The relay consisted of each team member spinning around ten times, eating seven crackers, and chugging a cup of water. There was also a laser tag tournament and a scavenger hunt. At the end of the day, the Red Team emerged victorious – congrats to them!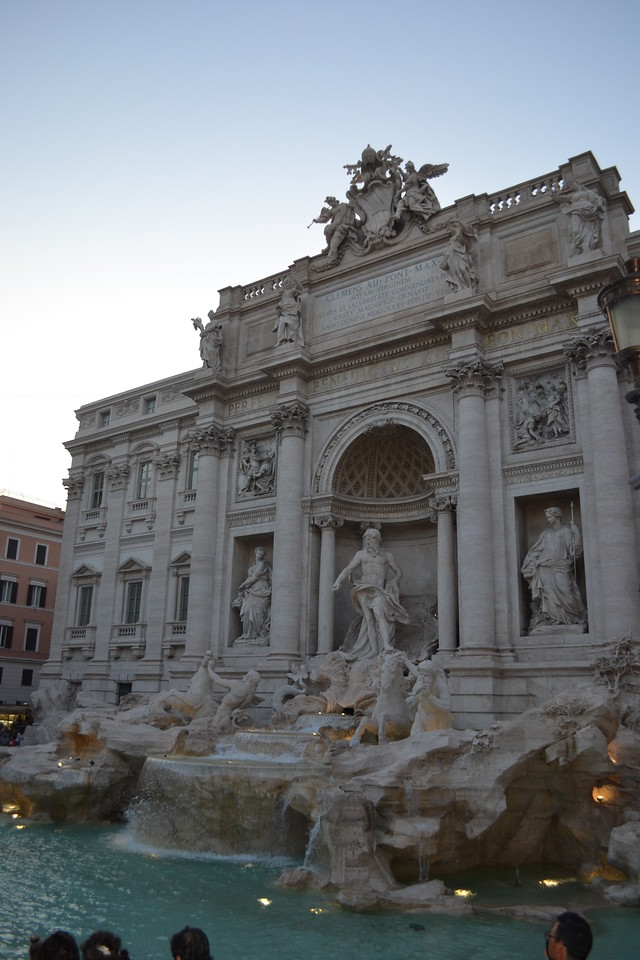 When in Rome, we made our wishes at the magical Trevi Fountain. In order to ensure are wishes were granted, we did careful research on how to get it right. We learned we had to throw not only one, but three coins! We were also sure to put the coin in our right hand and throw it over our left shoulder. While we wait for all our wishes to come true, we'll look fondly at the pictures to prove we did it right! In Rome, we also had an opportunity to bring out our inner gladiator at the Colosseum, and pay our respects at the Vatican.
Ciao for now!
Until Next Time,
The Westcoast Blogger
Are you interested in exploring France, Switzerland, and Italy, and even more European countries? Check out our European Discovery 22-day and 30-day tours!