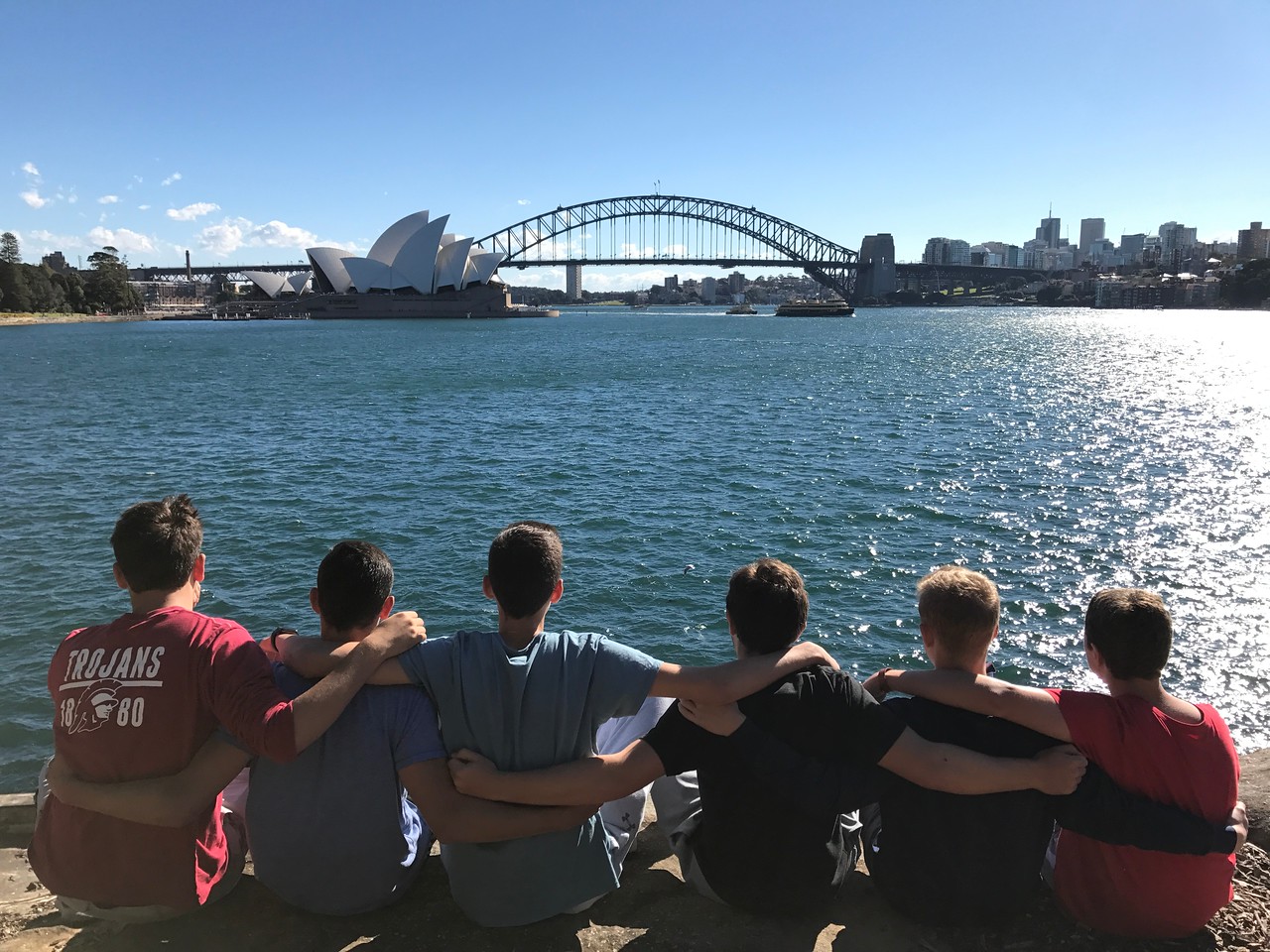 G'day mates, what an amazing final six days that we spent in Sydney, Australia! Sydney,  the financial capital of Australia, was what felt like a combination of New York, Miami, and Montreal all-in-one. With skyscrapers all around and bridges leading to and from the peninsula, it's no wonder that tourists flock to the city every year. We spent our first night in Darling Harbour exploring the area, and it was nice to see some friendly faces, as we ran into the other Australia + Hawaii trip and the New Zealand + Australia one. We shared stories and laughs during these encounters, and had a renewed appreciation for how amazing all our trips have been.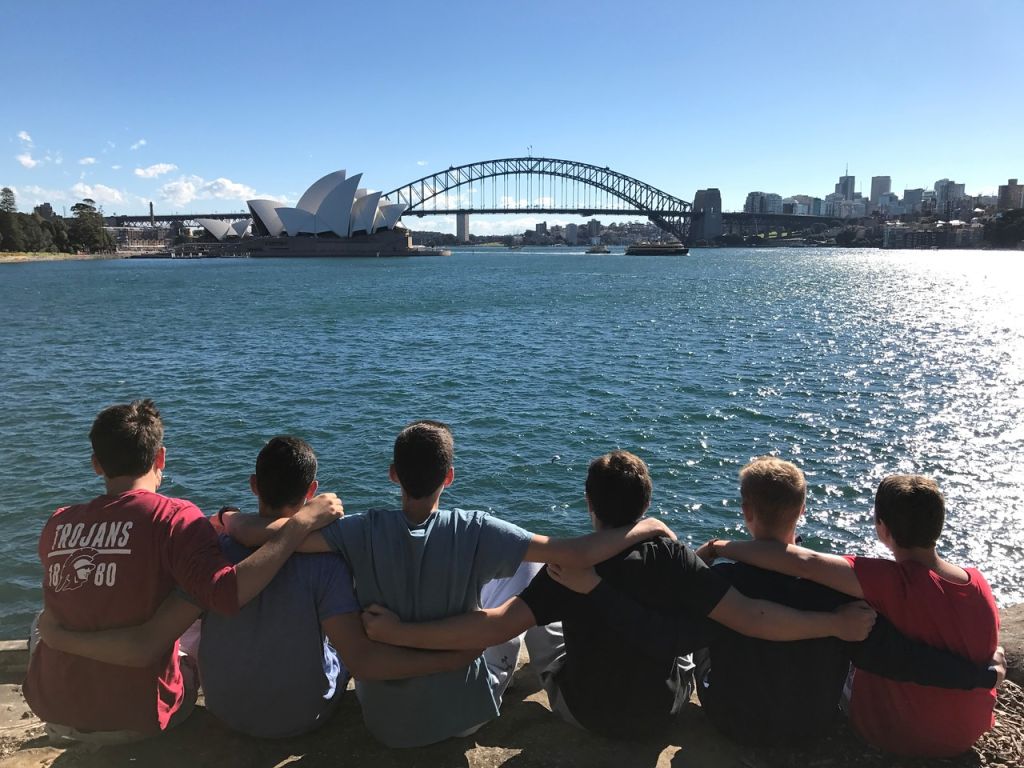 The action began quickly with the breathtaking Sydney BridgeClimb! Built some 70 years ago by 1400 workers, the bridge has over 6 million rivets holding it together. The climb was an intense task for some trip members and staff, because you end up being 400 feet in the air overlooking the Sydney skyline! Afterwards, we then spent the afternoon on Pitt Street. Closed off to cars, this area was filled with great shops and even cooler street performers. While gaining our bearings on the new city, we had a great family dinner at a Greek restaurant. The owner was like a party host, as we did Greek dancing, karaoke, and classic plate-breaking with regular screeches of 'Opa!'.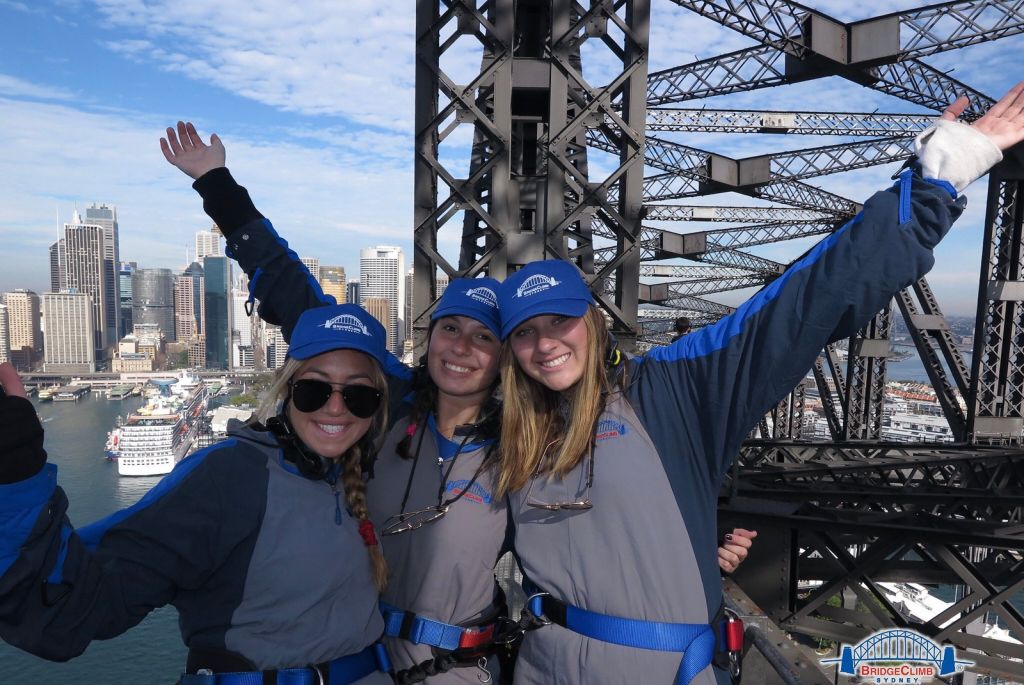 We spent our next day discovering Sydney's many sights; we first visited the ANZ stadium for a guided tour, where we were shown the rugby/football/cricket stadium's inner workings and even got to sit on the player's bench! In all the excitement, a staff decided to unexpectedly test out the ice bath and, as you can imagine, he was wet the rest of the day! Thankfully, we spent the afternoon at Bondi Beach, an area with murals painted all along its edge. Further, with an outdoor workout area, the beach was reminiscent of California's Venice Beach. That night, we enjoyed one of the best views of the city as we summited the Sydney Tower, which put us almost 900 feet above ground. It was incredible to tower over skyscrapers and spot landmarks all around the city!
In order to really test our fear of heights, we then went to Wild Ropes, a treetop rope-climbing course atop the Taronga Zoo. The climb was super rewarding as everyone did it. Our thrill-adventurer side was tested even more, as we also went jet-boating! An expert driver took us for a fun ride in the harbor, filled with lots of splashing and crazy maneuvers. We also visited Manly Beach in order to relax after all the fun. Many of us were treated to hot chocolate from Max Brenner's (many people said: "this is the best hot chocolate I've ever had!")!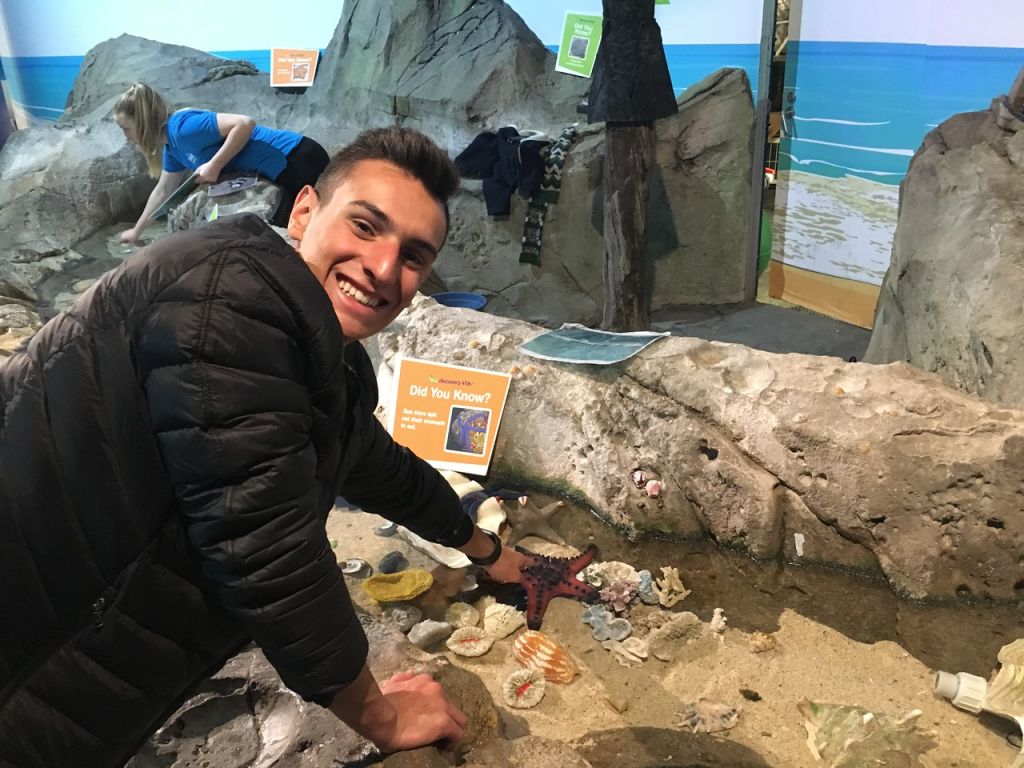 Arguably the best-known building in Australia is the Sydney Opera House, which opened in 1973. An architectural wonder, we had the opportunity to visit its various orchestral and theatre halls. In fact, we even saw a dance troop practicing while walking through! We were also shown different opera and ballet costumes that are used during shows in the world-renowned theatre.
Like many major cities, Sydney has its very own market – Paddy's Market. Here, under a large tent, we bartered for all kinds of trinkets. It was great fun to explore the market, and afterwards we visited an incredible aquarium. In the Sydney Aquarium, we saw sharks, sea turtles, penguins, and even dugongs! It was amazing to see these sea creatures up close after we had already snorkeled and dived the Great Barrier Reef. The wildlife in Australia is vastly different from the rest of the world!
We're now arriving in Hawaii after saying our farewell to Australia Friday night at 11pm. Our next few days will be in the gorgeous and sunny Honolulu! Aloha!
Until Next Time,
The Westcoast Blogger
Interested in learning more about Westcoast Connection's tours of Australia and Hawaii? Check out our 22-day and 27-day itineraries for the trip of a lifetime!