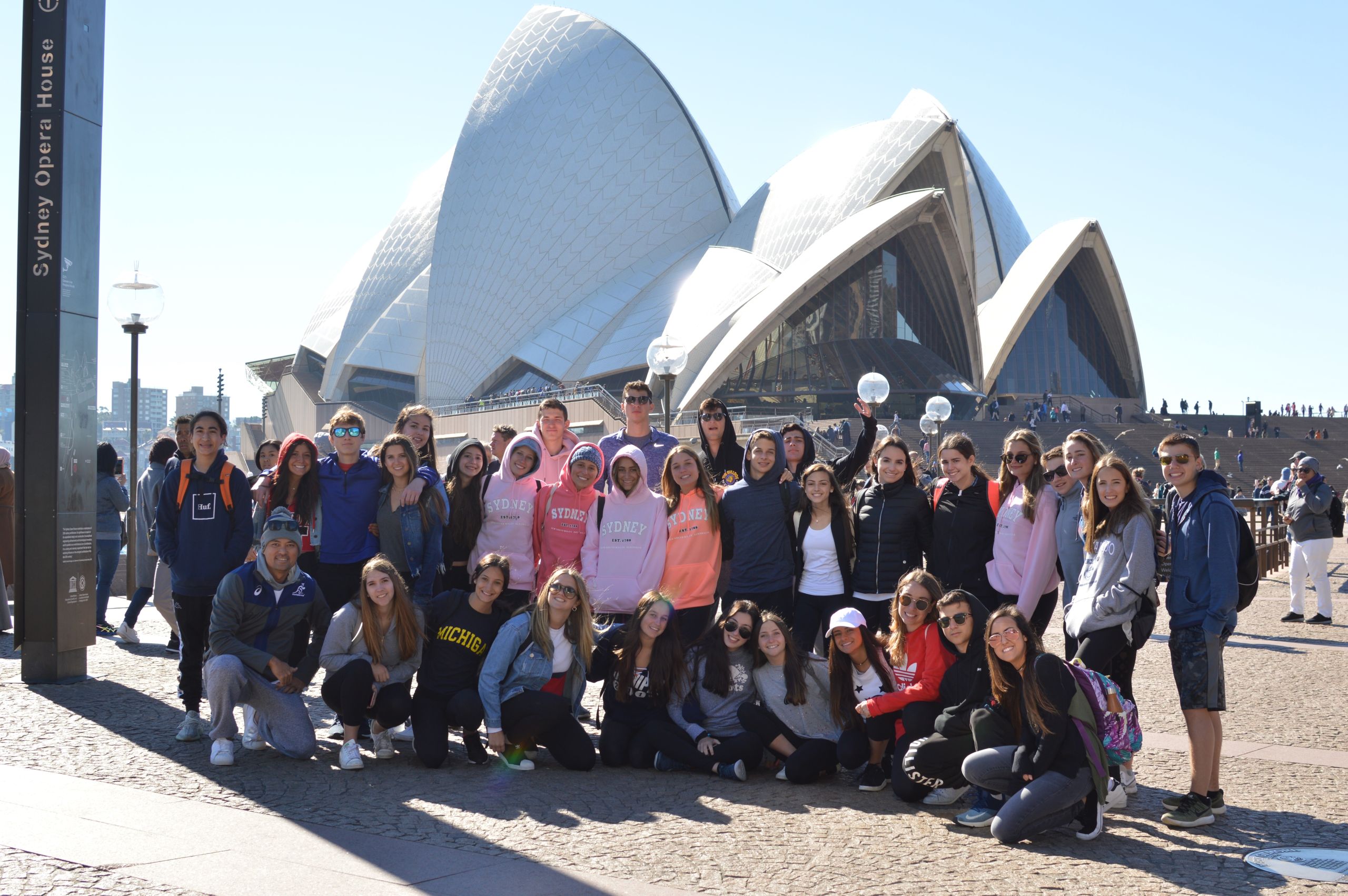 We've had a blast discovering for ourselves what an incredible city Sydney is! The Sydney Harbour Bridge climb was many trip members favorite activity, especially Marielle's! Angie and Devon were in awe of the view from the top and we're all so proud of Gia for conquering her fear of heights.
When the city celebrated Bastille Day, our group enjoyed exploring the streets full of lights and booths with delicious food and unique artifacts. We ate a great lunch in the Rocks area before taking the ferry to Manly Beach. The ferry provided us with the best spot to take photos of the Sydney Opera House before the group saw the most amazing pink and purple sunset. That night we ate at Jamie's Italian and then took in the view from the famous Sydney Tower, which showcases a 360 degree panorama of the city from an indoor observation deck. At night, the city lights truly created a magical experience and unprecedented views.
Our next adventure-filled day was spent at the Taronga Zoo, where we challenged ourselves on the "Wild Ropes" course. While completing the first challenge, you could see wallabies and emus from above! Lexa and Amanda did an amazing job at all of the courses they did and made it look easy!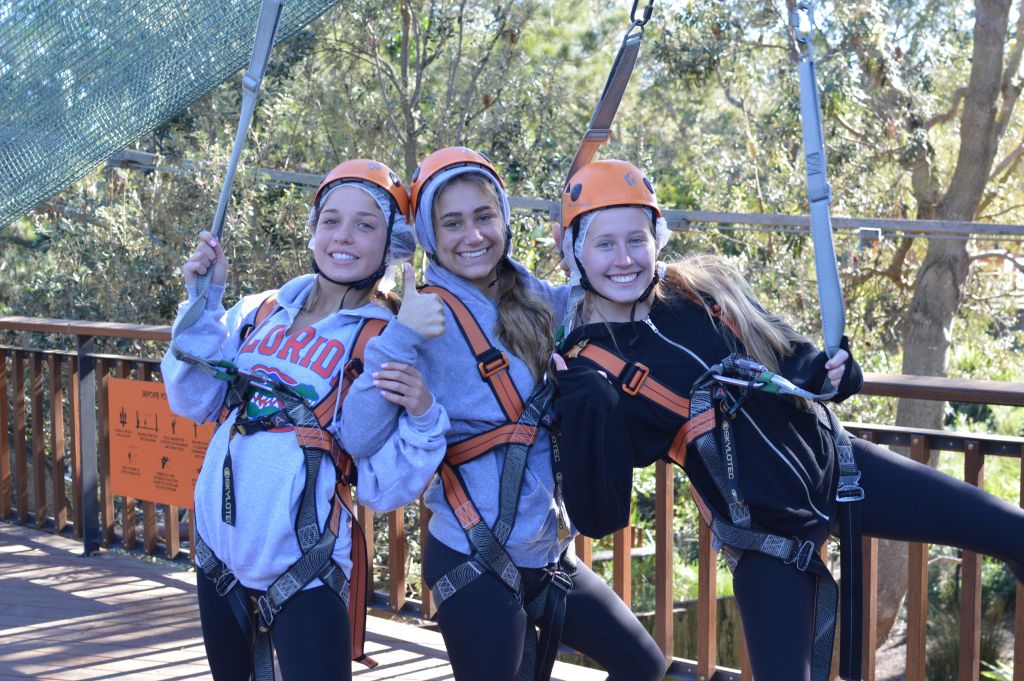 That night, we attended an Australian Football League game and watching the Greater Western Sydney Giants vs. the Richmond Tigers.  The Aussie Rules game was definitely the place to be! The most spirited trip members were Devon, Angie and Cam, as they danced and cheered the whole game.  Samara even caught a football from the field! At the end, we all got to rush onto the field and help the Giants celebrate their home team win! Go Sydney Giants! What an incredible experience!
Jet boating in Sydney Harbour quickly became everyone's favorite thrilling ride! We had perfectly clear skies, the sun shining and the water was the perfect shade of blue. Sydney had a blast singing along to the music, as Jon kept giving a thumbs up to the guide!
Later that night, we celebrated the memories we made with a yarn ceremony. The last night was a success as everyone shared sweet and caring comments about their new Westcoast Connection family members. Tears were shed, but a great slideshow with video footage taken throughout the trip was the perfect way to remember those moments once again.
The Westcoast Blogger
Would you love to explore the iconic sights around Sydney? Check out our variety of amazing Australia trips!