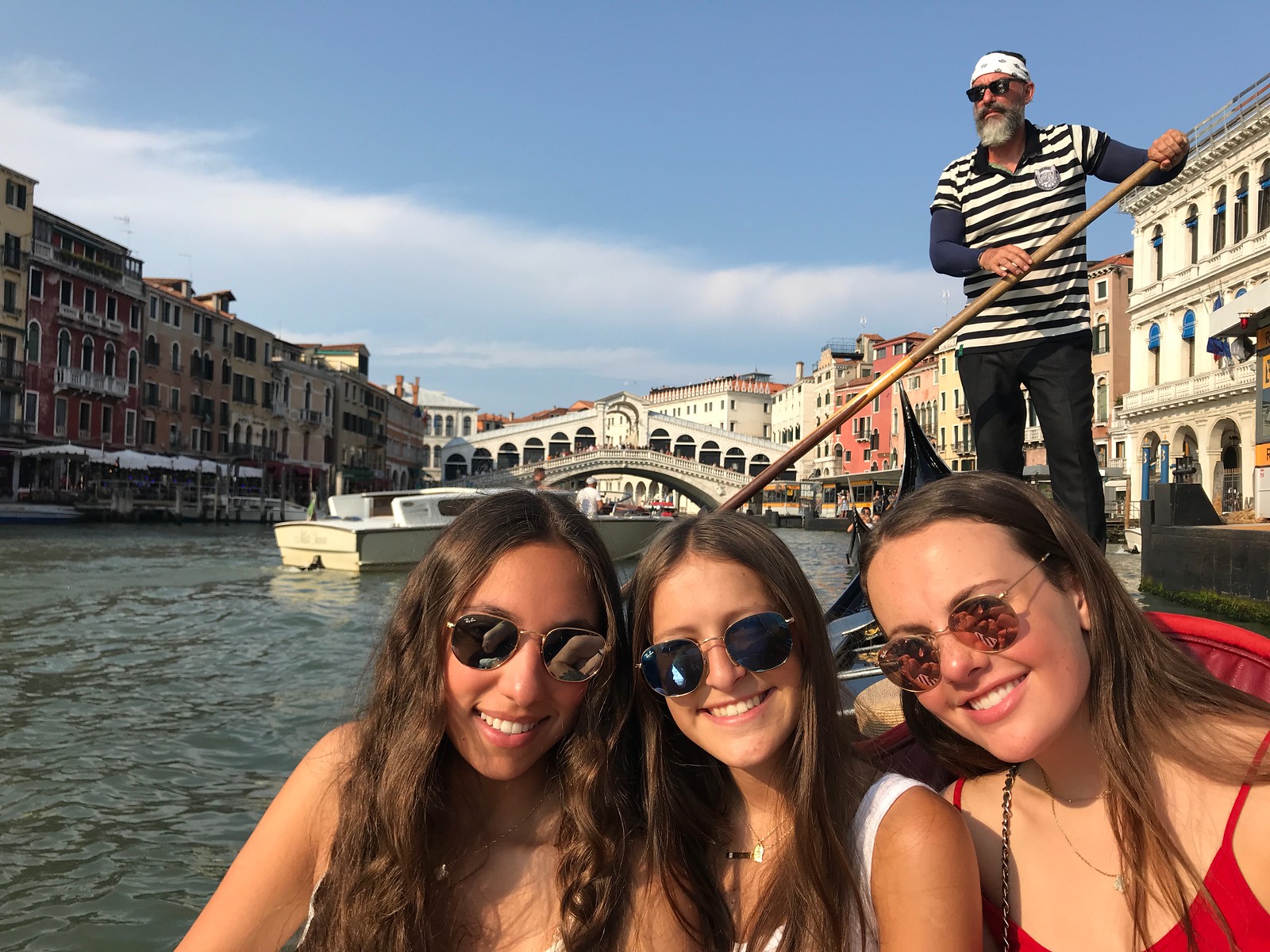 Switzerland was a breath of fresh air, literally – as we all made our way up the mountain to either ski, snowboard or just simply enjoy the view from within the clouds. The group also took two beautiful gondola rides where we enjoyed singing songs together on the way up to the top! A few of our snowbirds took a break from shredding the hill to build snow creatures. Later, we all came together as one family again at the base of the mountain to enjoy some Swiss chocolate. We had a blast trying the various creations and guessing the flavors with each bite. At night, we enjoyed a group dinner at the Snowboat restaurant and took a gorgeous picture the incredible Matterhorn in the background. Then everyone danced the night away to tunes both old and new!
All of the trip members were very happy when we arrived on the sunny Italian soil in Venice. We were ready for the pizza, pasta and gelato extravaganza to begin! On our first full day, our group loved walking, sightseeing and the delicious dining. Everyone liked walking over the Rialto Bridge and exploring San Marco Square. There were many "oohs" and "ahhs" as we watched a glass-blowing demonstration, where a professional showed us how he created a blue glass horse, out of what seemed like nothing!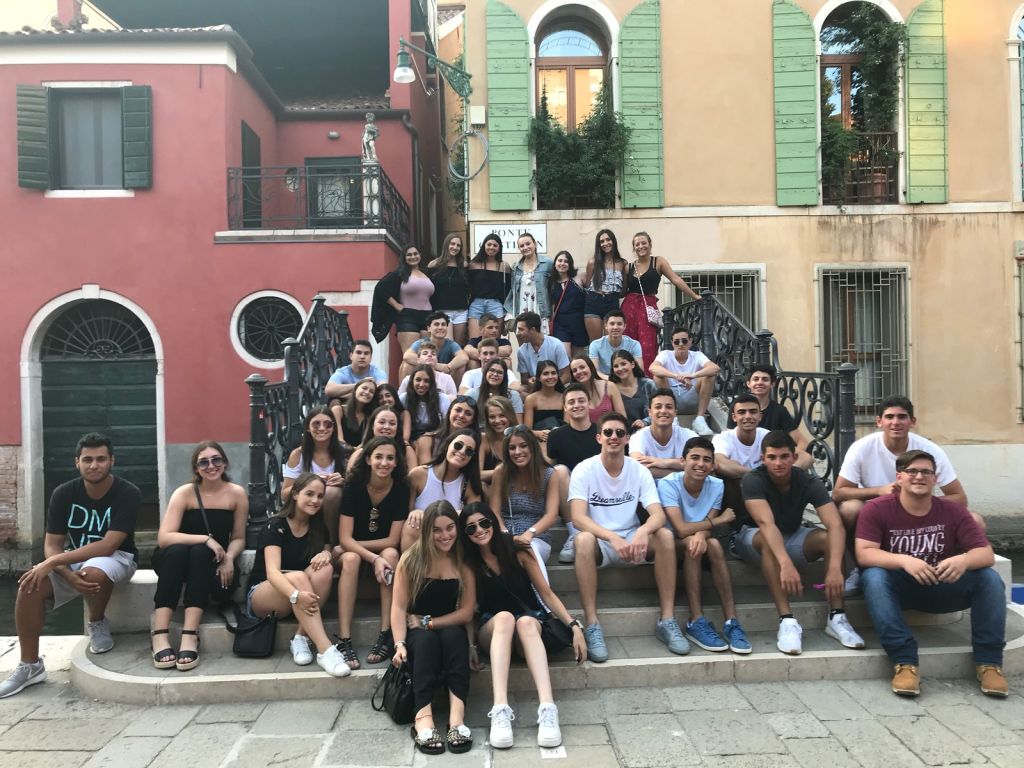 For dinner, the trip members ate tasty seafood gnocchi and melon with prosciutto. We thought the night was over, but as we were in line for gelato, suddenly a band turned the corner and began playing their jazzy, swing tunes in the square! Before we knew it, the entire group was dancing and singing in the light rain! It was a great last night in Venice and a magical trip moment for us all.
Stay tuned for more Italian adventures, as we listen to our morning song and make our way towards Rome tomorrow!  Arrivederci!
The Westcoast Blogger
Do you want to slide down Swiss slopes and cruise Venetian canals? See our incredible 19-day and 28-day ON TOUR European Experience!