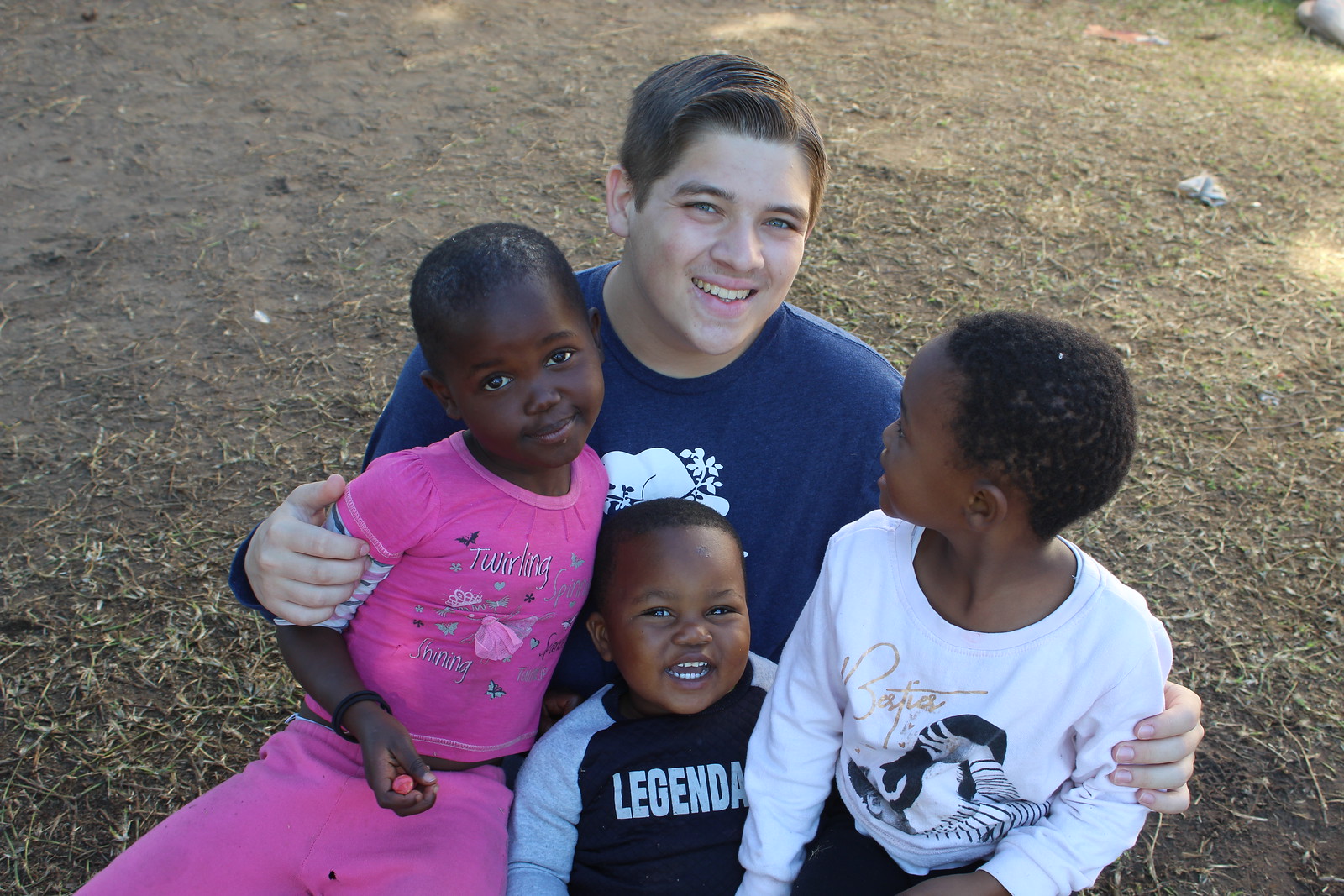 We spent our days in St. Lucia performing meaningful service with African Impact, an organization that contributes to responsible projects and conservation efforts within local communities. Our group assisted at two locations, Khula and Ezwenelisha, where we interacted with children of various ages as part of their Holiday Club! What a rewarding experience it was to see these children, singing, dancing, and running around.
Following our flight to Cape Town, Jacob and Madison kindly asked and were allowed to visit the cockpit. Upon our arrival in the "Mother City", we walked around the Victoria & Alfred Waterfront to watch creative street-performers and indulge in delicious cuisines from around the world. Some of the trip members favorite desserts included blondies, waffles and donuts!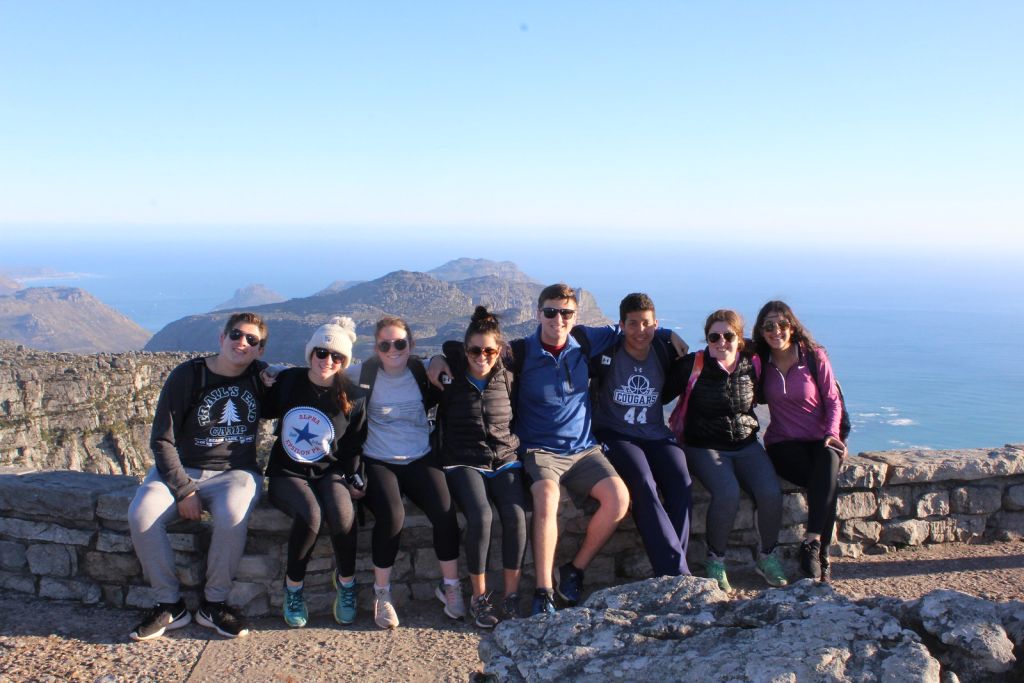 Our adventures continued on Robben Island, where we explored the maximum security prison where Nelson Mandela and other political leaders once stayed. To further enrich our experience, we were fortunate to have a guided tour from a political prisoner who resided there for five years. Everyone appreciated him sharing his insight and knowledge with us. Later, we ventured to Boulder's Beach to see a colony of over 2000 African penguins! The group enjoyed watching them waddle to shore and move swiftly in the sand to protect their young. We finished our day with a wonderful, authentic cooking class! Jasmina warmly welcomed us into her home and immediately, our senses were overwhelmed with beautiful spices. Hunter had the honor of helping make falooda, a traditional welcome drink. Next, Jasmina taught us how to make chili bites and samosas with turmeric, cumin, masala, and other exotic blends. The meal was splendid and her company was even better. To conclude a lovely evening activity, she gave each of us our own little cookbook filled with her recipes and a small mixture of spices!
We cannot wait to see what will come next!
The Westcoast Blogger
Are you interested in donating your time in South Africa? Check out our 13-day and 25-day community service opportunities!