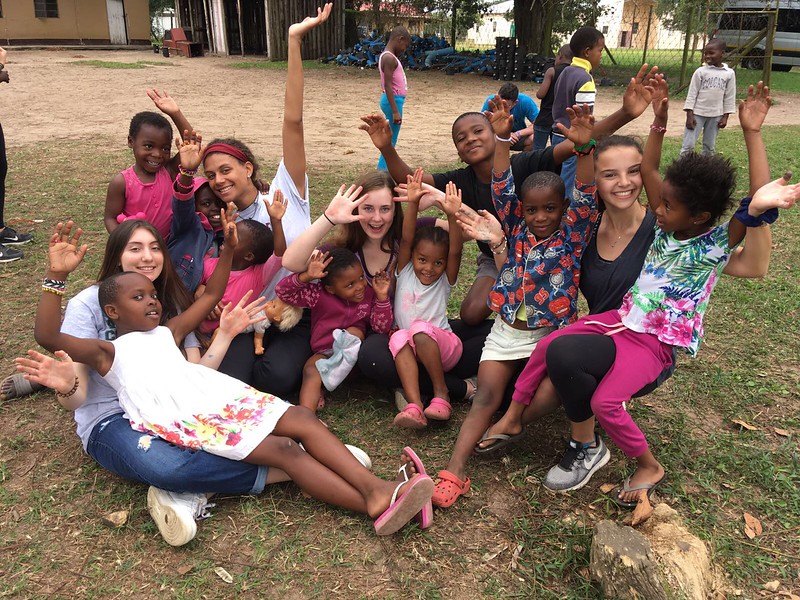 Sanibonani! After an incredible time in Kruger, we set off to Johannesburg and began the second half of our trip. En route to our destination, we stopped for some ice cream and, to our surprise, saw a rhinoceros relaxing by a nearby watering hole as we enjoyed our delicious treat. It was the perfect end to our time in Kruger, and the final animal needed to complete our viewing of the Big 5!
Once we arrived in Johannesburg, we began with a trip to Soccer City, a stadium where many groundbreaking games, concerts and gatherings have taken place. Some of the stadium's biggest events include performances from Coldplay, Justin Bieber, the 2010 FIFA World Cup Final, and a memorial service for Nelson Mandela in 2013. We started our tour of this monumental stadium with a walk through the players' locker room, followed by a walk down the tunnel and onto the field, where we were able to take in all of the 94,000 seats. To end our tour, we were also taken up to the presidential suite, where we sat in the same place as some of the most prestigious world figures. We truly had the VIP experience!
After Soccer City, we took a tour of the Apartheid Museum. As we walked through the establishment, we learned about the early beginnings of Apartheid and the journey this country has taken to now become a rainbow nation. All of us agreed that it was not only an educational tour, but a highly moving one, as well.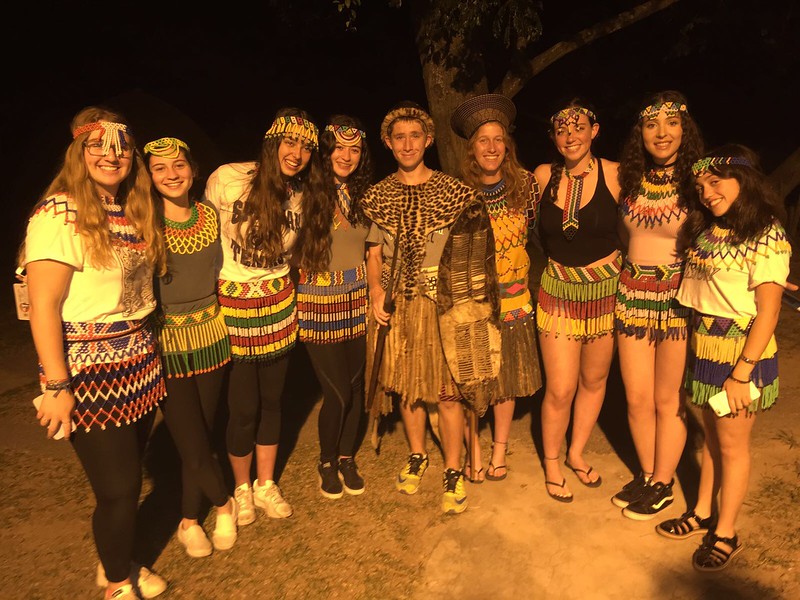 The following morning, we set off for St-Lucia. Midway through our flight, the flight attendants surprised Claire by wishing her a happy birthday over the intercom system, followed by a surprise birthday serenade on the plane. That evening, we were invited into a Zulu community, where we ate a traditional meal and enjoyed a night filled with music and dancing. We even had the opportunity to wear traditional Zulu outfits and try a few dance moves of our own!
After a day of birthday celebrations and Zulu customs, we kicked off our first full day in St-Lucia with a trip to Cape Vidal Beach for some surfing, sun, and relaxation, which began by snorkeling and examining the local ocean life. After a delicious BBQ lunch in the company of some rambunctious monkeys, we took turns lounging on the beach and then learning how to surf. While all trip members felt the surfing was physically challenging, everyone unanimously agreed that it was one of the highlights of the trip.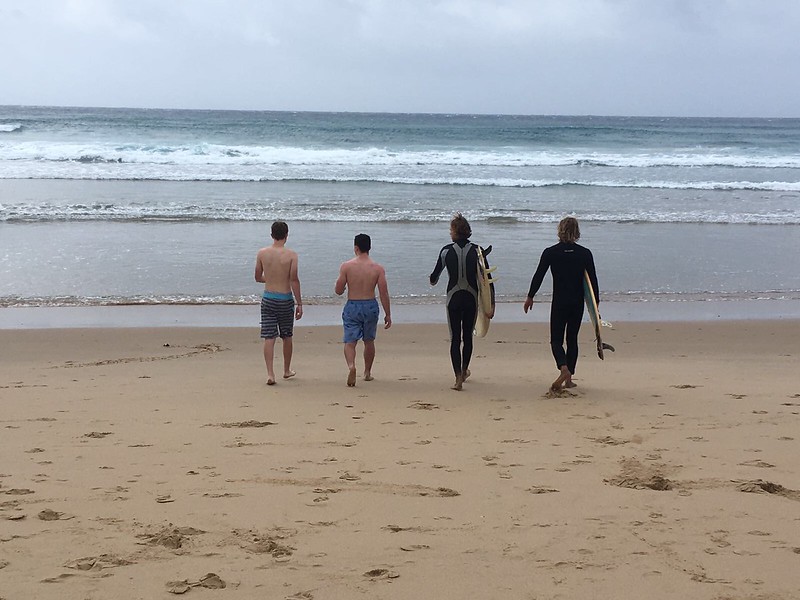 Now that we'd caught some waves, we eagerly began the second portion of  service on our trip. Alongside African Encounters, a local organization, we worked at two different holiday clubs in a community heavily affected by HIV/AIDS. Since it's currently winter break for the students in South Africa, the holiday clubs serve as a day camp to educate, engage, and keep the children safe over the course of their time off. Over the span of three days, we began each morning with a mixture of games, arts and crafts, and hanging out in an attempt to get to know the kids in the community better. In the afternoons, we painted a jungle gym, planted seedlings for a local garden, and partook in educational lessons with the kids about the environment. At times, it was difficult to learn about the challenges that the people in this small community face, but everyone agreed this was an incredibly rewarding and enlightening service project.
As we're now departing St-Lucia, what follows is a brief stay in Durban before starting our time in Cape Town. While we're all sad we have just under a week left, we plan to make every remaining moment of our South African trip count!
Until Next Time,
The Westcoast Blogger
Check out our 13-day and 25-day trips for a unique community service experience in South Africa, filled with wildlife, scenic landscapes, and an incredible cultural experience.