We began our first day in Seattle exploring the city! We visited Pike Place Market, where we enjoyed watching the famous "tossing of fish" and gazed at the vista overlooking the water. Elaina commented that being able to enjoy Seattle with her friends was the highlight of her trip so far. We also went to the Museum of Pop Culture, an eccentric building filled with music and movie memorabilia. We saw guitars that were played by Eric Clapton and Jimmy Hendrix. On the third floor of the museum we jammed out with different instruments such as drums, guitars, piano and mixers. Nick, Max, Evan, Casey and Arabella made a "sick" beat on a mixer! Zack showed off his guitar skills, when he jammed out with a band.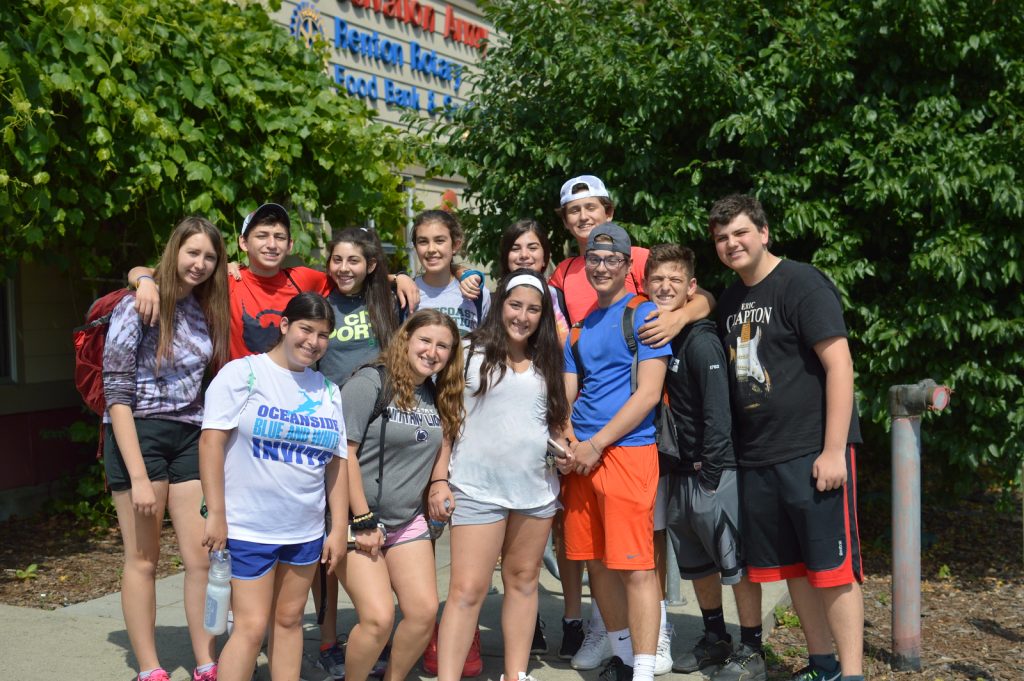 Later in the day, we went to the Space Needle; the view from the top left us speechless. Looking out over Seattle, we saw mountain ranges, vast lakes and the surrounding bay. We finished our day by going to a Seattle Mariners baseball game against the Kansas City Royals. Everyone enjoyed the game, outstanding friends, and delicious food! Ally, Allie, Grace and Elaina had a particularly good time talking, laughing and being silly together! Many of them said it was the highlight of our trip to Seattle.
The following two days we did community service at the local Salvation Army. We organized over 250 boxes of fruit snacks, animal crackers, and apple juice to be packed for kids' lunches. We also sorted over 100 donated boxes and bags, so other volunteers can efficiently distribute food to the community. Some of us volunteered guiding people through the warehouse who came to collect food for their families. This allowed us to interact with the people who depend on the Salvation Army as their sole source of food. Interacting with these people allowed us to see every aspect of the Salvation Army's food distribution. The staff at the Salvation Army were very impressed with our group's work ethic and our ability to accomplish all of our tasks so quickly.
After our first day of service, we enjoyed the University of Washington's recreation facilities by playing basketball, tug of war, and basketball knockout. The game of basketball ended with an assist from Nick leading to a winning three point shot by Max! Allie and Jessica were the final two in a game of basketball knockout that Jessica ultimately won. During tug of war, the girls claimed victory over the boys. It was a great afternoon of friendly competition!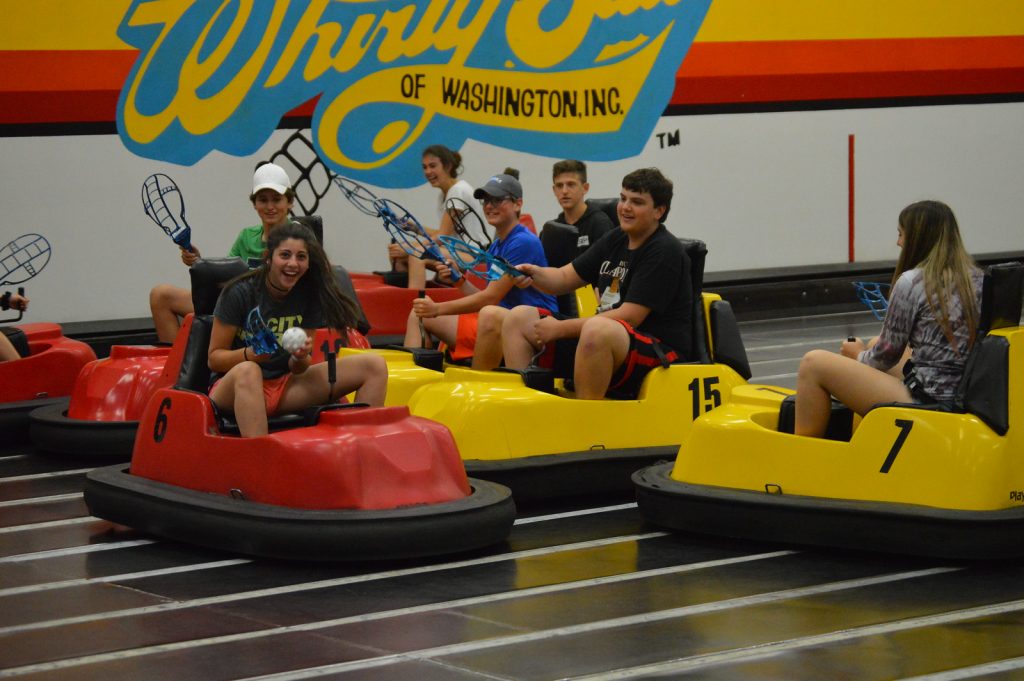 After our second day of service, we played Whirlyball! A game that is like lacrosse where you pass a whiffle ball in a scoop and try to shoot it at a basketball backboard, all while driving a bumper car. We cannot begin to express how much fun we had! Evan was the MVP of the matches by scoring and making driving look effortless while others were spinning in circles. Casey scored a game winning shot in the final seconds!
We can't believe we're more than halfway through our trip. From learning everyone's middle name, playing silly games, toasting at dinners, playing broken telephone, and so much more. We're looking forward to continuing our adventures in Hawaii!
Until Next Time,
The Westcoast Blogger
Always wanted to visit Seattle? Be a part of this 24-day community service program for high school students and also travel to Hawaii & Alaska for a one-of-a-kind experience.